When searching for real estate or investment opportunities, you'll be sure to encounter real estate types like single-family, laneway homes, and micro-lofts. While some home types are super common, others might be less so. Here are seven different home types you might encounter when looking for real estate.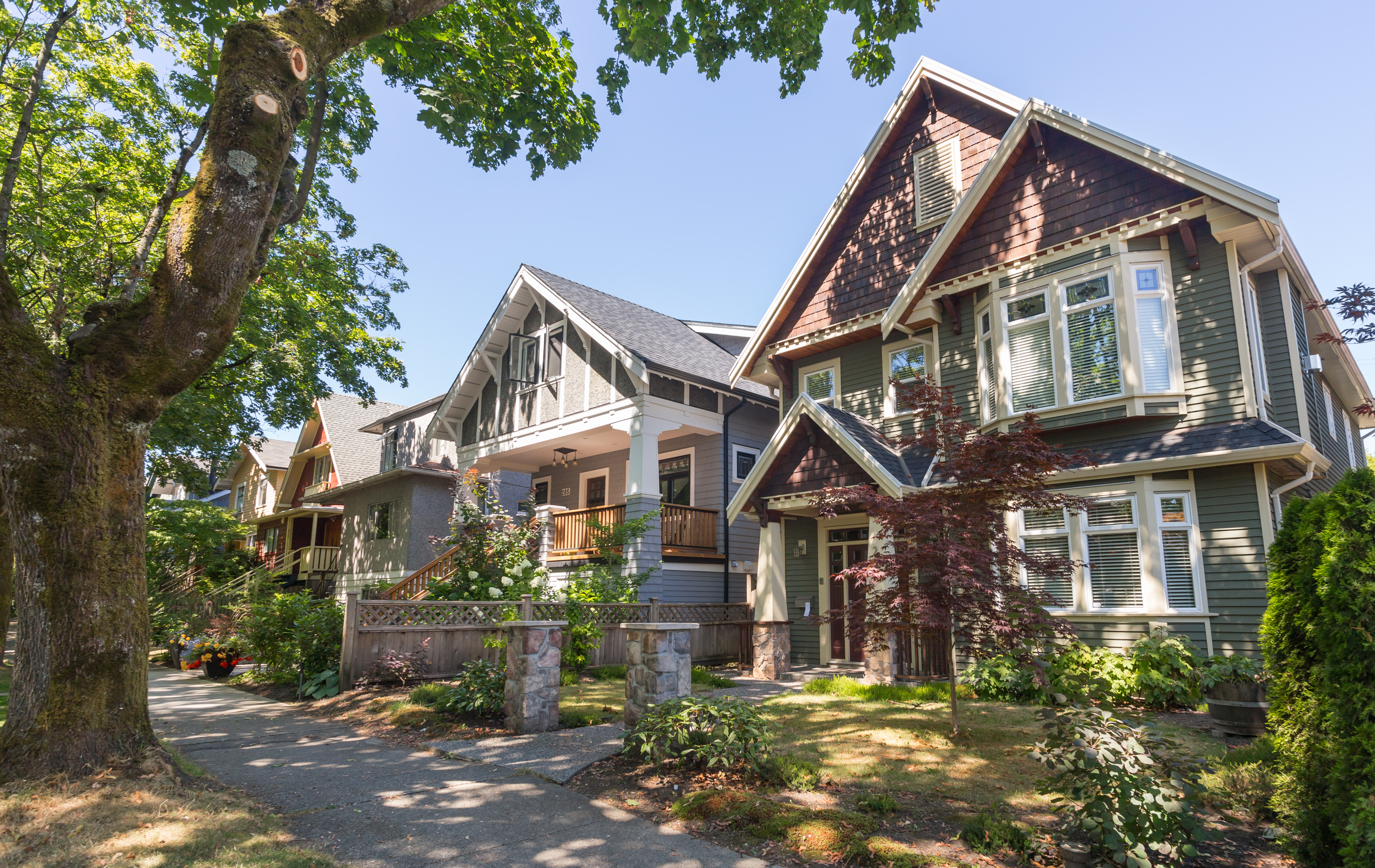 Single-family homes
Often freestanding and detached, single-family homes sit on their own property (lot) and have no shared walls or common spaces. Additionally, they commonly have only one address and aren't attached to any other buildings.
Common areas for single-family homes: Kitsilano, West Point Grey, North Vancouver, West Vancouver, Deep Cove, Burnaby, New Westminster, Coquitlam/TriCities, Richmond, Delta, Surrey.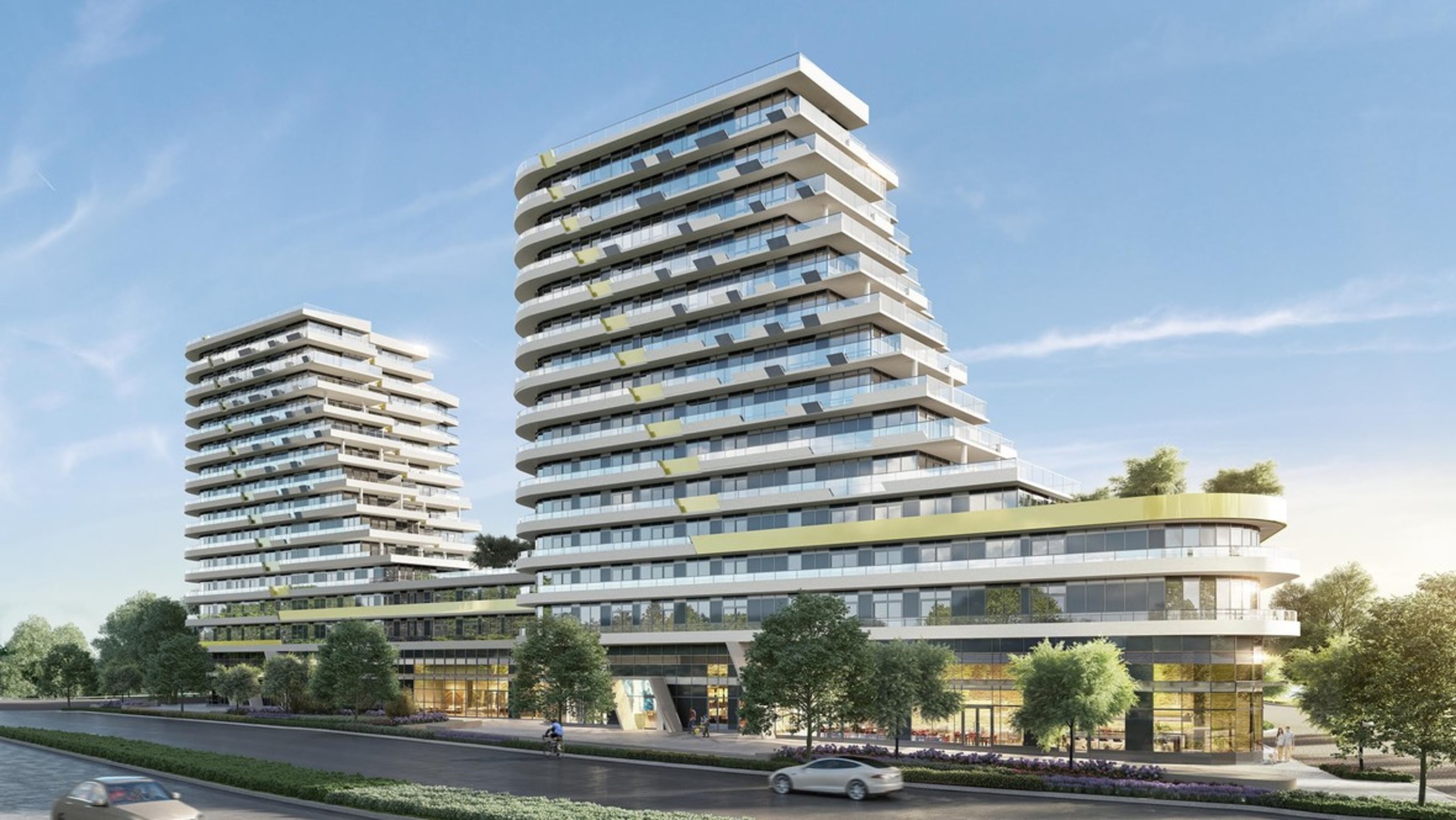 Condominiums and apartments
Easy to spot, condominiums, also known as condos, are private residences within a multi-unit (or high-density) building. Condo buildings result in multiple addresses within a single building, are operated by a strata corporation, and are governed by registered rules and bylaws. Condo buildings also have shared (or 'common property') that is to be maintained by, and for the use of, the owners within the condo building. Though you're right in thinking condos and apartments look similar, their difference lies within the ownership rather than the way they appear.

Typically owned by corporations, apartment buildings do not have each individual unit owned, instead the whole building is owned by one entity with each unit rented or tenanted. Although condominiums are offered 'for rent' just like apartments - a condo rental is often from an individual (or a property management company) representing that unit, where an apartment rental is provided by a corporation representing the whole building.
Common areas for condominiums and apartments: Downtown Vancouver, Metrotown, Brentwood, Lonsdale, Coquitlam.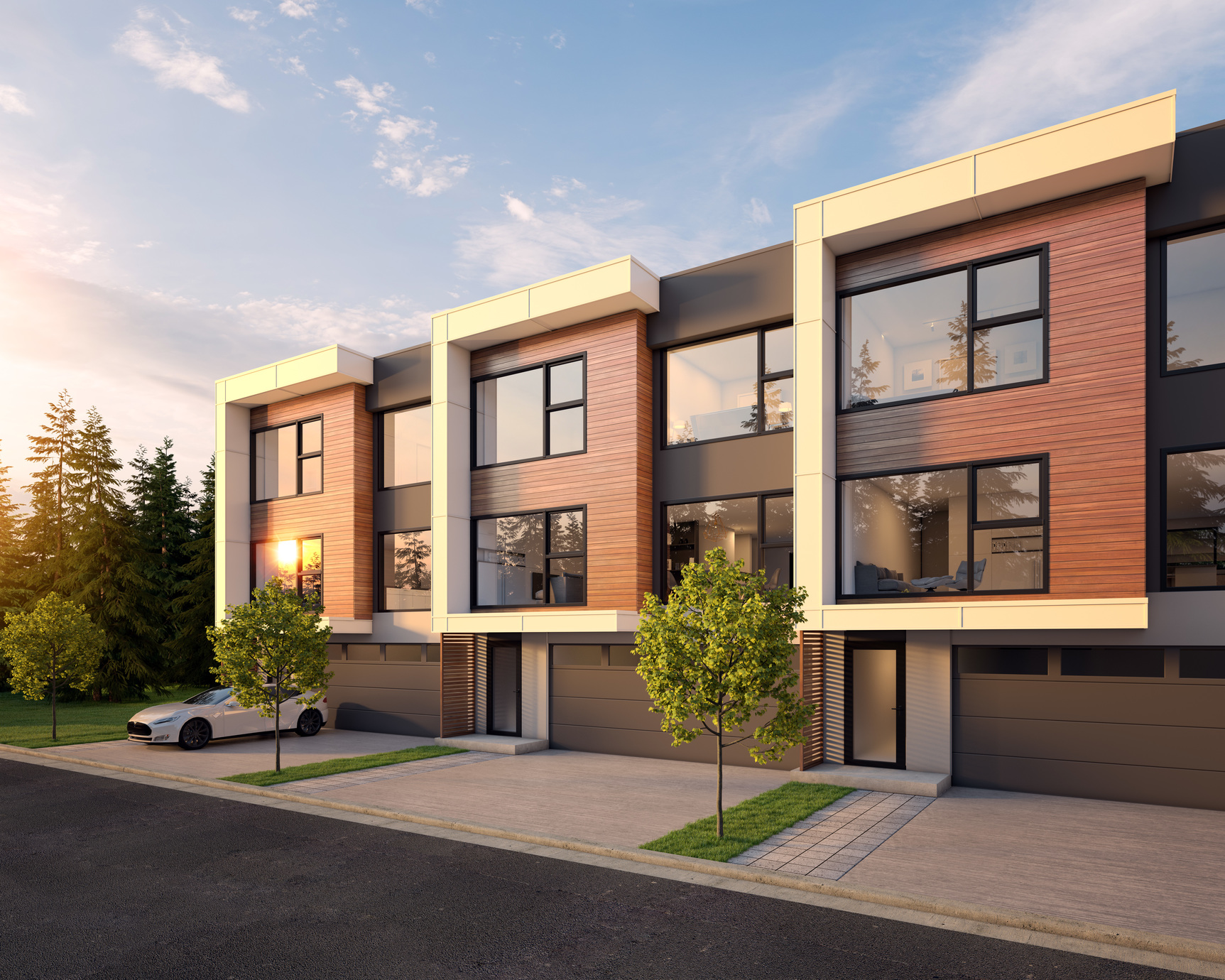 Townhomes
Individual homes situated side-by-side, townhomes commonly share walls between adjoining homes. Townhomes generally have ground floor access, sometimes incorporate their own parking garage, and typically span vertically two to four floors. Townhomes often appeal to young families who are transitioning (or upsizing) from condo living.

Many condominiums will incorporate townhomes at their base. So, homes with ground floor/street access connected to a high-rise might be townhomes, but the units constructed above might be condos. Townhomes connected to a high-rise are benefited by having access to common building amenities that might include a gym, pools, guest suite, and residents lounge.
Common areas for townhomes: Mount Pleasant, Port Moody, North Vancouver, Richmond, Coquitlam, Surrey.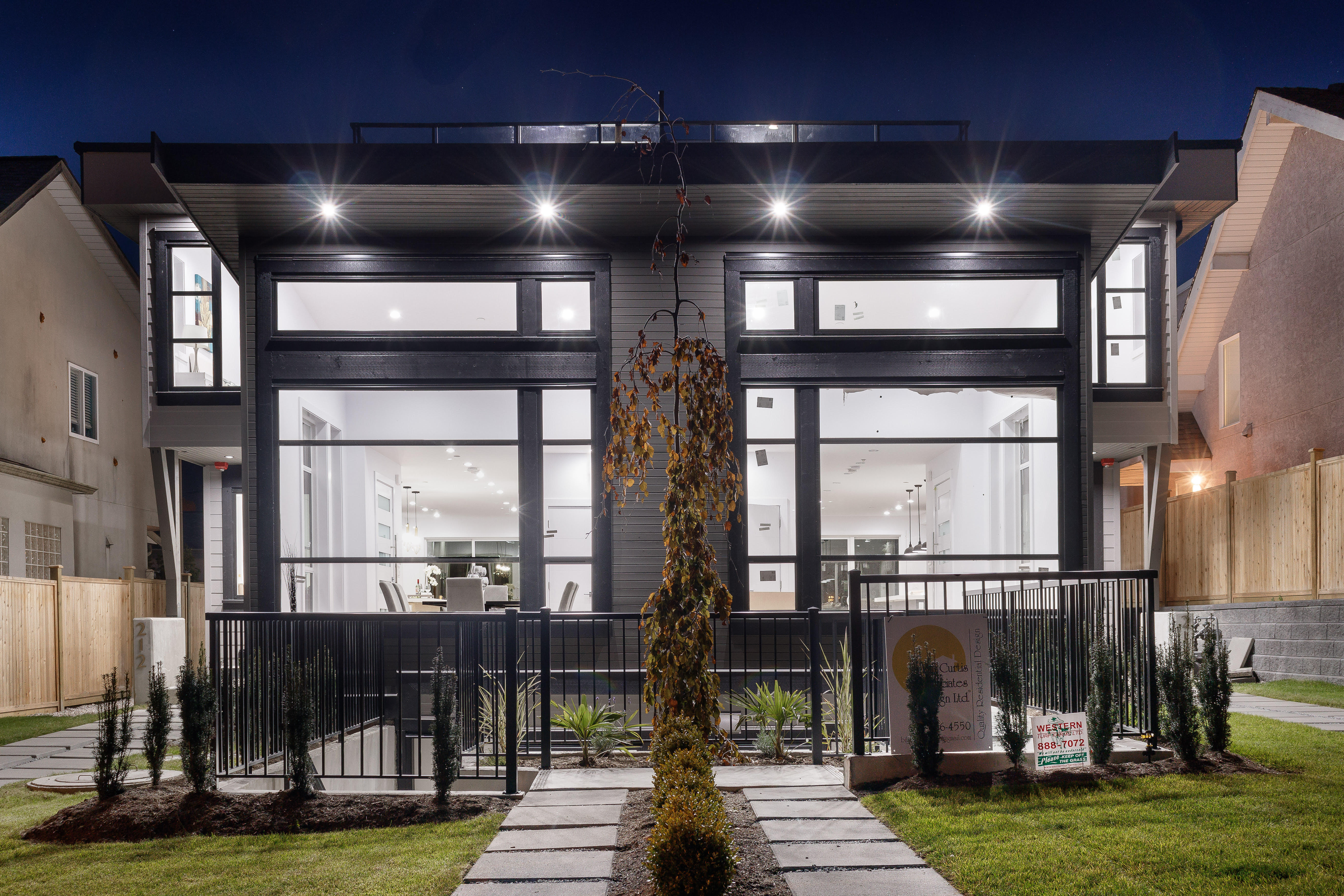 Duplexes
Duplexes are also called semi-detached homes that are divided into two with a separate entrance and address for each. In some cases, duplexes appear to be a single-family home that's sliced through the middle but with two driveways and two front doors. Each half of a duplex is often a mirror image of the other half (though not always). Although duplexes are the easiest to spot when they're side-by-side, some duplexes are instead structured as 'up-down'. Duplexes can provide investors with strong rental income.

Common areas for duplexes: Kitsilano, East Vancouver, South Vancouver, South Burnaby.

Laneway Homes
Laneway homes, in keeping with their name, often sit in the backyard of a single-family home and are accessible by a lane or an alley. Helping to ease density in Canadian cities like Vancouver, laneway homes are still relatively new. Laneway homes differ from coach homes because they cannot be stratified (they don't have their own legal title) and, therefore, cannot be sold individually. In other words, laneway homes would be included and sold as part of a single-family home sale. For homeowners looking to offer additional housing on their property, a laneway home might be a consideration.

Common areas for laneway homes: East Vancouver, South Vancouver.

Coach Homes
Similar to laneway homes, coach homes are part of a single-family lot and usually sit towards the rear of the property. Different from laneway homes, coach homes can be 'stratified' (have their own legal title) and sold on their own. Coach homes are typically larger and require yard space, where laneway homes do not. Coach homes provide a more accessible price point with smaller, and a lot size that's easier to maintain.

Common areas for coach homes: East Vancouver, South Vancouver.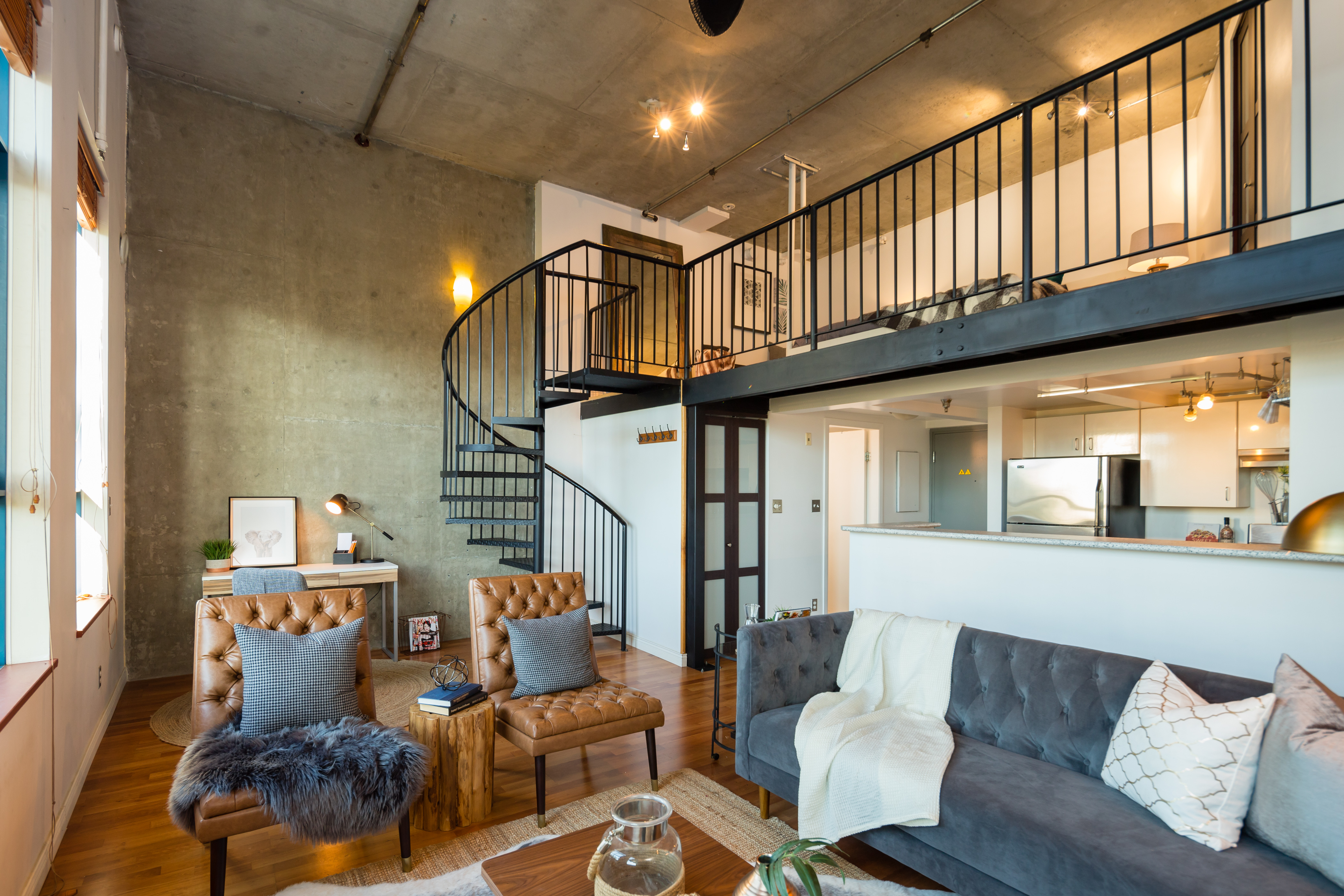 Micro-Lofts
Micro-lofts can also be called micro-condos. Introduced to Vancouver in 2009, micro-lofts are small condos or apartments averaging around 300 square feet and help to offer a more affordable living space. Increasing in popularity in dense cities, micro-lofts have popped up in Victoria, Surrey and Eastern Canada too. Because of their efficient size, micro-lofts maximize square footage by incorporating innovative features like pull-down wall beds, foldable tables, and compact appliances.
Common areas for micro-lofts: Downtown Vancouver

Our rennie advisors specialize in every neighbourhood across the Lower Mainland and can help you find the home best suited to you.