As the weather cools and the city's best restaurants pack up their patio umbrellas, it's natural to feel a little wistful about the end of a beautiful Vancouver summer. However, with the change in seasons comes the opportunity to discover new cafes that can help inspire you to romanticize time spent indoors. Whether you're meeting friends for coffee or enjoying some alone time with a new book, these cozy spots will add some much-needed warmth to a chilly afternoon.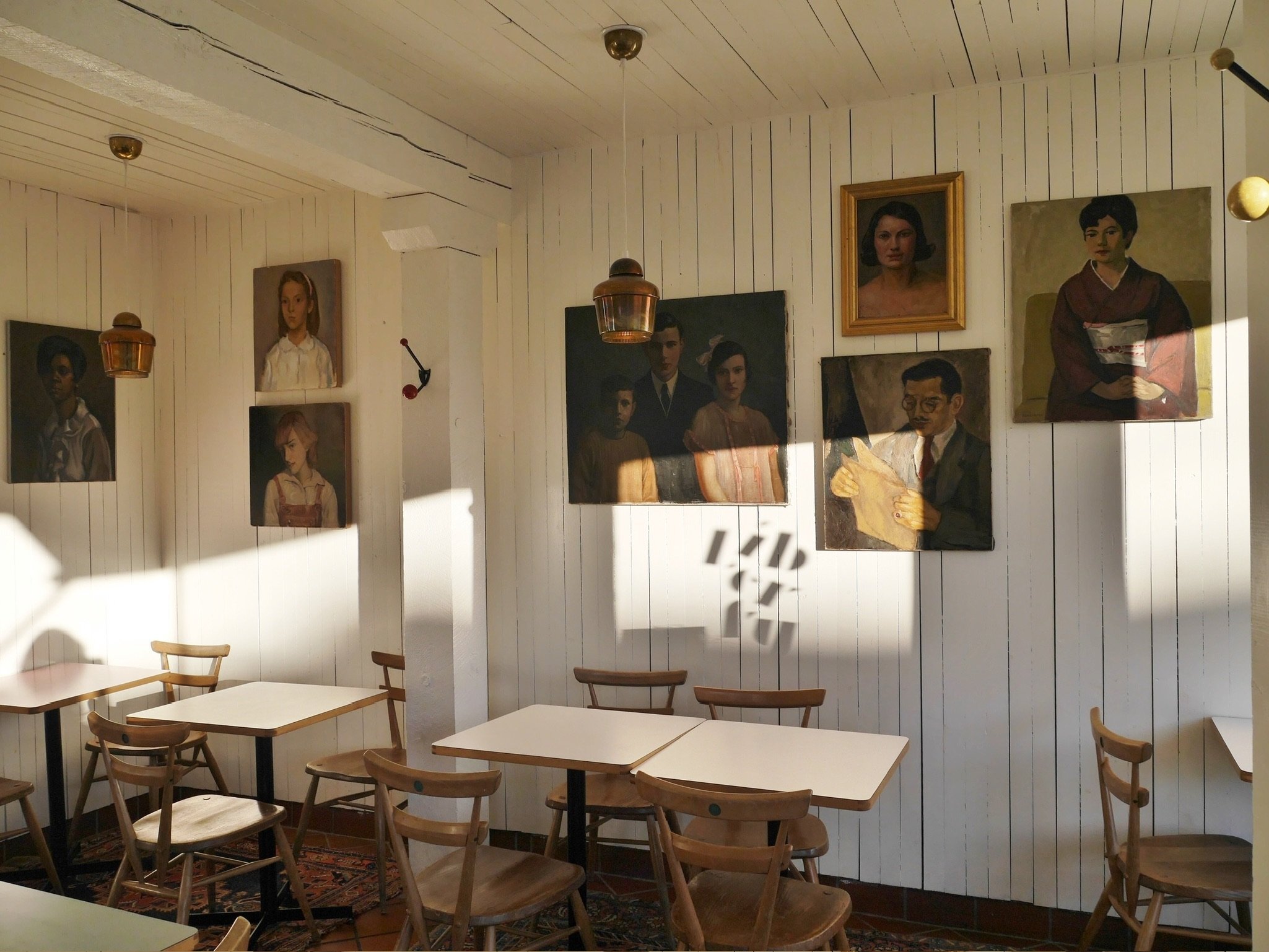 1. Liberty Bakery
Located in Vancouver's vibrant Riley Park neighbourhood is Liberty Bakery. Locals flock to this charming space for its flaky pastries, savoury tarts and strong coffee. Rarely a laptop in sight, this Main Street gem has a calm yet inviting atmosphere that makes for a lovely place to start your weekend. Bundle up and enjoy your treats from one of the outdoor picnic benches on Liberty's car-free side street on a crisp, sunny day.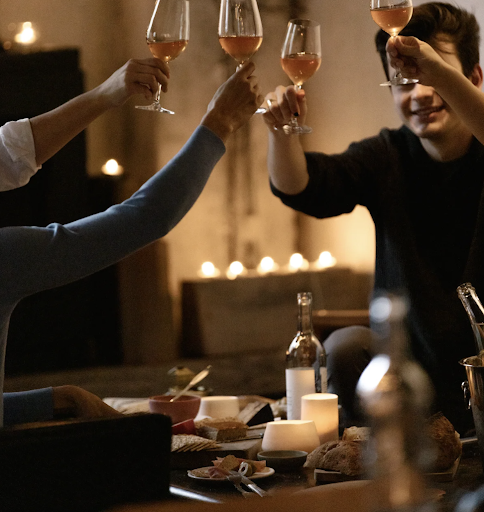 2. Fabrique St George
Those familiar with Marché St George, a rustic cafe and grocer known for its delicious crêpes, will appreciate its cousin, Fabrique St George. This converted industrial space in the heart of Mount Pleasant is an urban winery that opens for coffee and croissants in the late morning. Claim a spot on one of Fabrique's comfortable leather sofas next to a roaring fireplace and enjoy a cappuccino or mimosa while live music plays softly in the corner.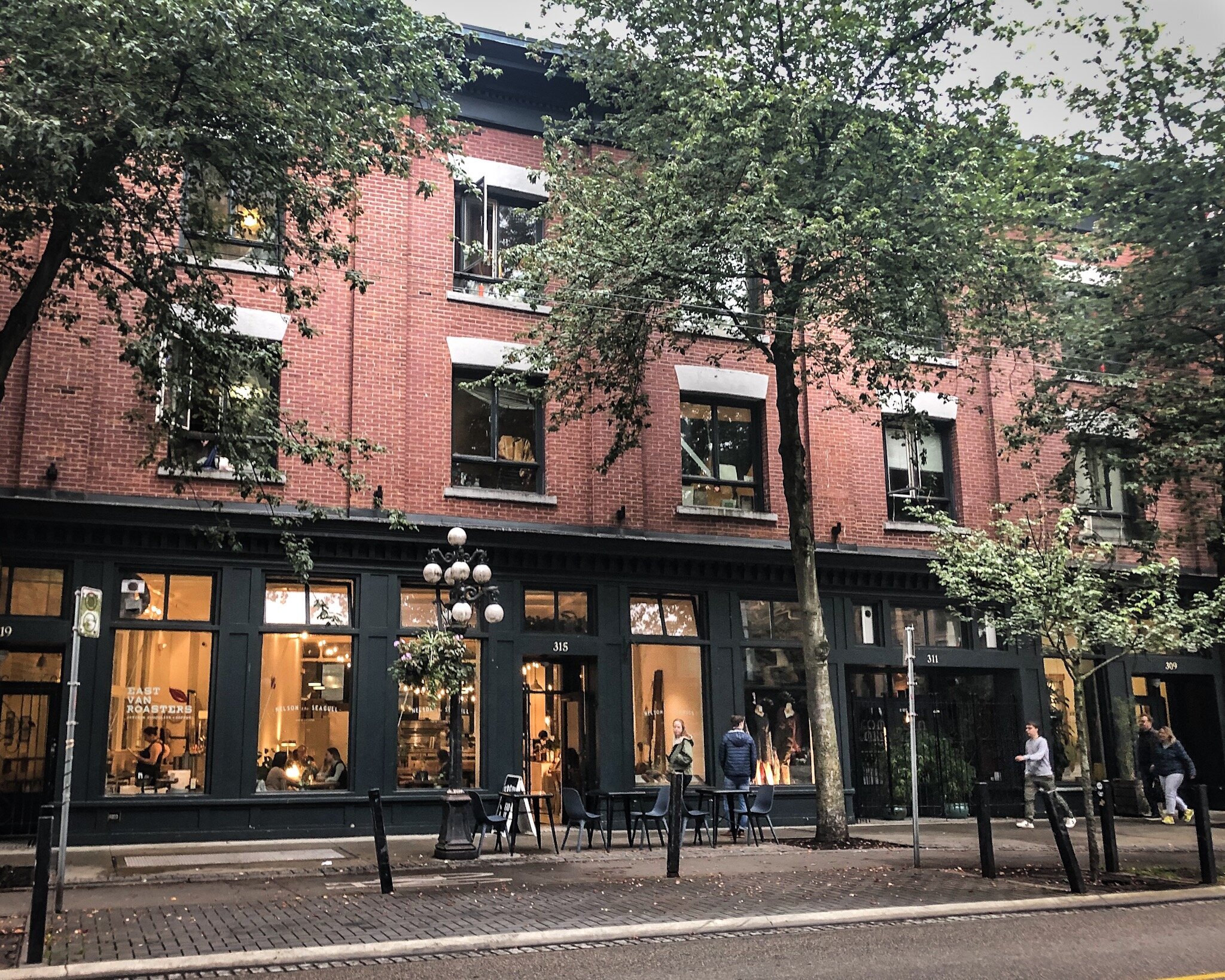 3. Nelson the Seagull 
Steps from Water Street is Nelson the Seagull, a lofty space filled with communal tables, long benches and vintage rugs that give a cool yet comfortable feel. This family-run Gastown cafe is known for its sourdough, so naturally, it's a great place to get a sandwich after a morning of exploring neighbouring shops. With plenty of seating, it's also a popular destination for people looking to take a break from their desks as they catch up on emails or work on the next great Canadian novel.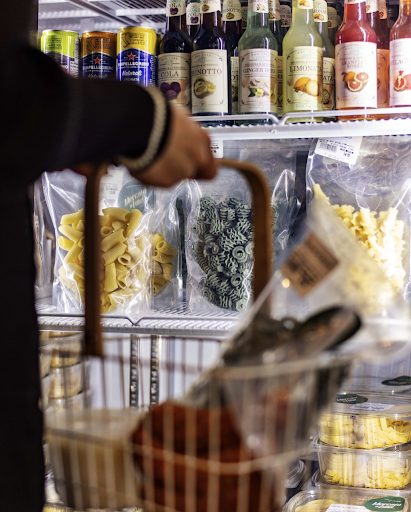 4. Mercato di Luigi
Fans of the Railtown institution Ask for Luigi will rejoice at the discovery of Mercato di Luigi. This beloved Italian restaurant's quaint new outpost serves up made-to-order sandwiches and afternoon pasta lunches in a casual setting. Part cafe, part grocer, Mercato di Luigi also sells fresh pasta by the bag alongside other Italian deli staples so that customers can recreate their favourite dishes at home.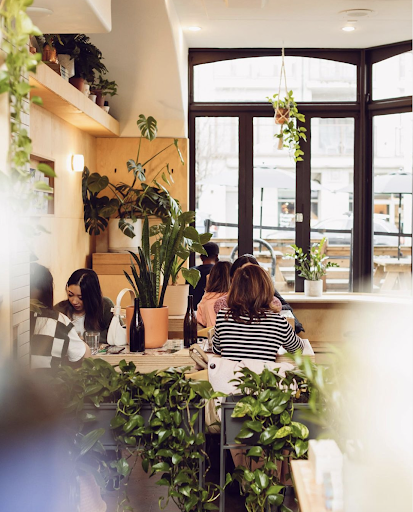 5. Their There
While there's something magical about Their There in the summer, it certainly doesn't lose its appeal in the cooler months. This bustling Kitsilano coffee shop is a popular destination for inventive speciality drinks (think tiramisu cold brew and sparkling yuzu matcha), mochi doughnuts, and some of the best breakfast sandwiches in the city. While its lineup can feel daunting on a weekend morning, hungry customers can spend their time in the queue checking out all the rare candy bars, chips and sodas on the cafe's shelves.


If your next home needs a cozy cafe or two within walking distance from your front door, contact a rennie advisor to learn about neighbourhoods that suit your needs.