Chilliwack real estate offers many of the perks of city living, but nestled in the tranquility of the Cascade mountains. Here, you'll discover creative chefs, beautiful wines and endless outdoor adventure all within reach. These are five perks locals experience every day:

The best of both worlds
Chilliwack boasts a unique local food scene with plenty of international flavours and farm-next-door to table restaurants. And with over 1,000 artists in town, you'll discover a thriving art community while you wander between charming cafes and shops.

Of course, moving to Chilliwack doesn't mean sacrificing your favourite urban staples, from cocktails at Earls, to handmade burgers at Five Guys, to your seasonal latte fix at Starbucks.

In case there's a concert at Rogers Arena that you just can't miss, Chilliwack is a smooth highway drive from Vancouver. Residents still have quick access to all that the city offers.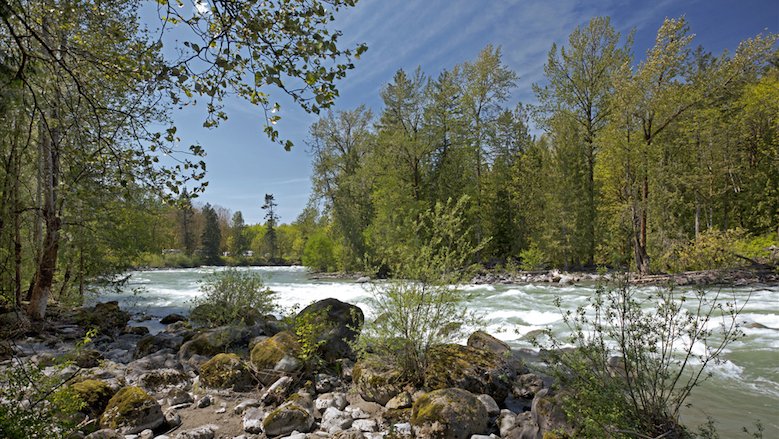 Incredible outdoor living
In the heart of Chilliwack alone there are over 40 parks, many with state-of-the-art sports facilities, swimming pools and off leash dog parks.

The city is perfect for adventurous spirits, as it's surrounded with opportunities to explore and hike. Mountain biking is very popular here and there are trails for all levels at neighbouring Sumas and Vedder Mountains. If whitewater rapids are your style, spend a day kayaking the world famous Tamihi Rapids—you might even catch an Olympian training.

For relaxation, the Chilliwack River is a great catch for fishing spots. Also, just moments away is Harrison Hot Springs Resort & Spa. Cultus Lake is spectacular and draws campers from Vancouver, but residents here can enjoy it daily and claim the best spots on weekends.

World famous wines
B.C. wines stand out on the international stage, and they're grown right here in local backyards. Thirty vineyards and 15 wineries span the Fraser Valley, including Chilliwack's very own St. Urban Winery, which is known for its Gewurztraminer.

Now, imagine you could escape into the terraced hills of wine country whenever you liked. Locals here are at the gateway to the Okanagan Valley. Simply drive through the mountains and you'll reach the hundreds of vineyards and tasting rooms on the B.C. Wine Route.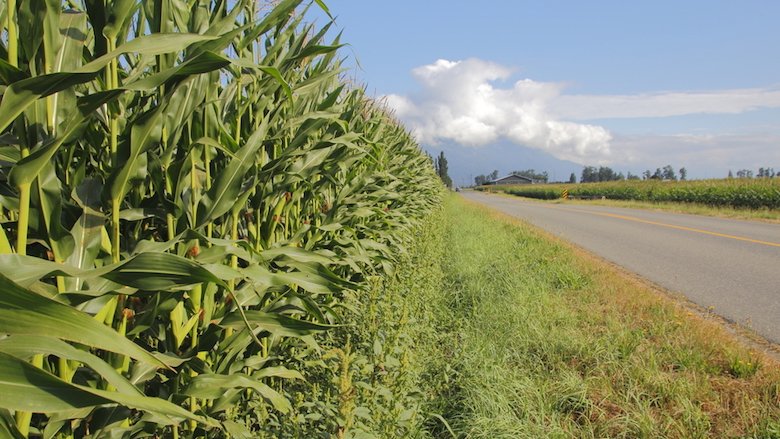 Farm to your table groceries
More than half of the province's agriculture grows in the Fraser Valley, and Chilliwack real estate is right in the midst of it. Produce doesn't come much fresher than this. Seasonal veggies fill shelves year-round at markets and grocery stores.

Farms often have roadside stands selling their latest picks, and the Chilliwack Farmers Market is held every Saturday in the city centre. Every day, residents get to taste the true flavours of the Fraser Valley.

No traffic jams
Commuting in Chilliwack takes place on open roads, smooth highways or charming downtown streets. Heavy traffic and big delays are one element of city life that you won't find here. Instead, there's easy driving, ample parking and a vibrant town centre that has the amenities of a city without the stress.

Looking for a home close to Vancouver where you have room to raise a family, but still have access to the city? Chilliwack real estate is an excellent option that is gaining popularity in Vancouver in beyond.

Our rennie advisors specialize in every neighbourhood across the Lower Mainland and can help you find the home best suited to your needs.