False Creek, a relatively new neighbourhood by Vancouver's city standards, has undergone a massive change over the past 20 years. Those who have lived in Vancouver for over two decades will remember it as poverty-stricken industrial land – one that was quite literally on fire half the time. At the time of redevelopment, hundreds of city planners poured knowledge and expertise into the False Creek lands. Today, it's one of Metro Vancouver's most coveted and well-designed urban communities with mixed-income residential, friendly retail spaces and green space everywhere - here are reasons to love this area.

It's steps away from the seawall.
Living in False Creek means living steps away from Vancouver's biggest attraction – the seawall.  A city surrounded by the sea is what makes Vancouver so unique. Living by the seawall means endless terrain to walk, jog or bicycle, and the natural backdrop is stunning and never gets old. And as a byproduct, you'll find insanely beautiful sunsets every evening.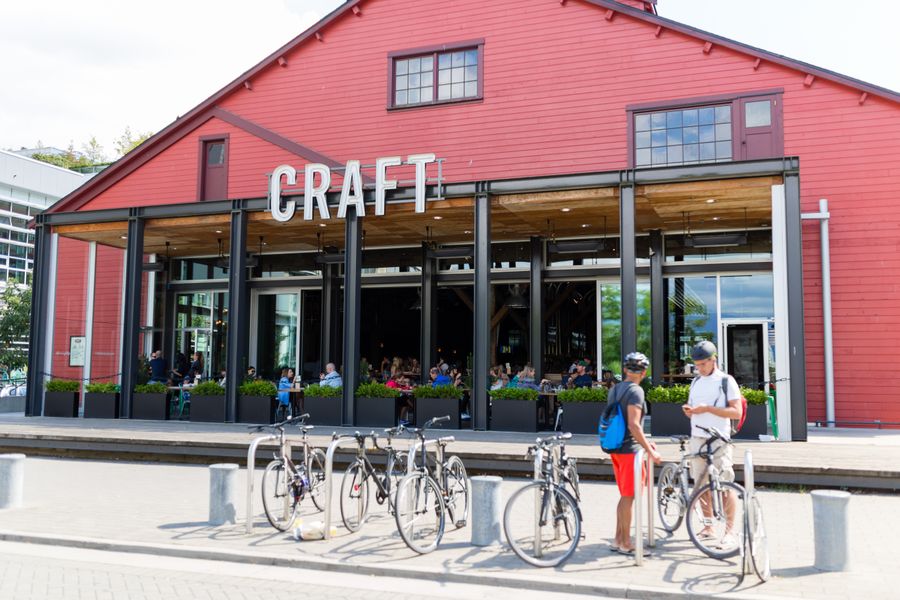 It's home to some of Vancouver's best craft breweries and trendy eateries.
False Creek is a relatively new neighbourhood. Many of the buildings here were built recently in the last 6 years – the first for the 2010 Winter Olympics. With new residents came the opportunity for new restaurants, pubs, and café's. Catch sun rays on Tap and Barrel's expansive patio, or stop in to Craft Beer Market where they serve over 100 different beers. Start your morning right with a juice from Glory Juice Co, then grab a sandwich for lunch at Terra Breads. For dinner, hop over to the Flying Pig for local Canadian fare, or modern Chinese cuisine at Bao Down.

There's plenty of greenspace.
Dedicated parks and greenspace are scattered throughout False Creek, the largest being Charleson Park followed by Sutcliffe Park. Four-legged friends have plenty of room to roam here.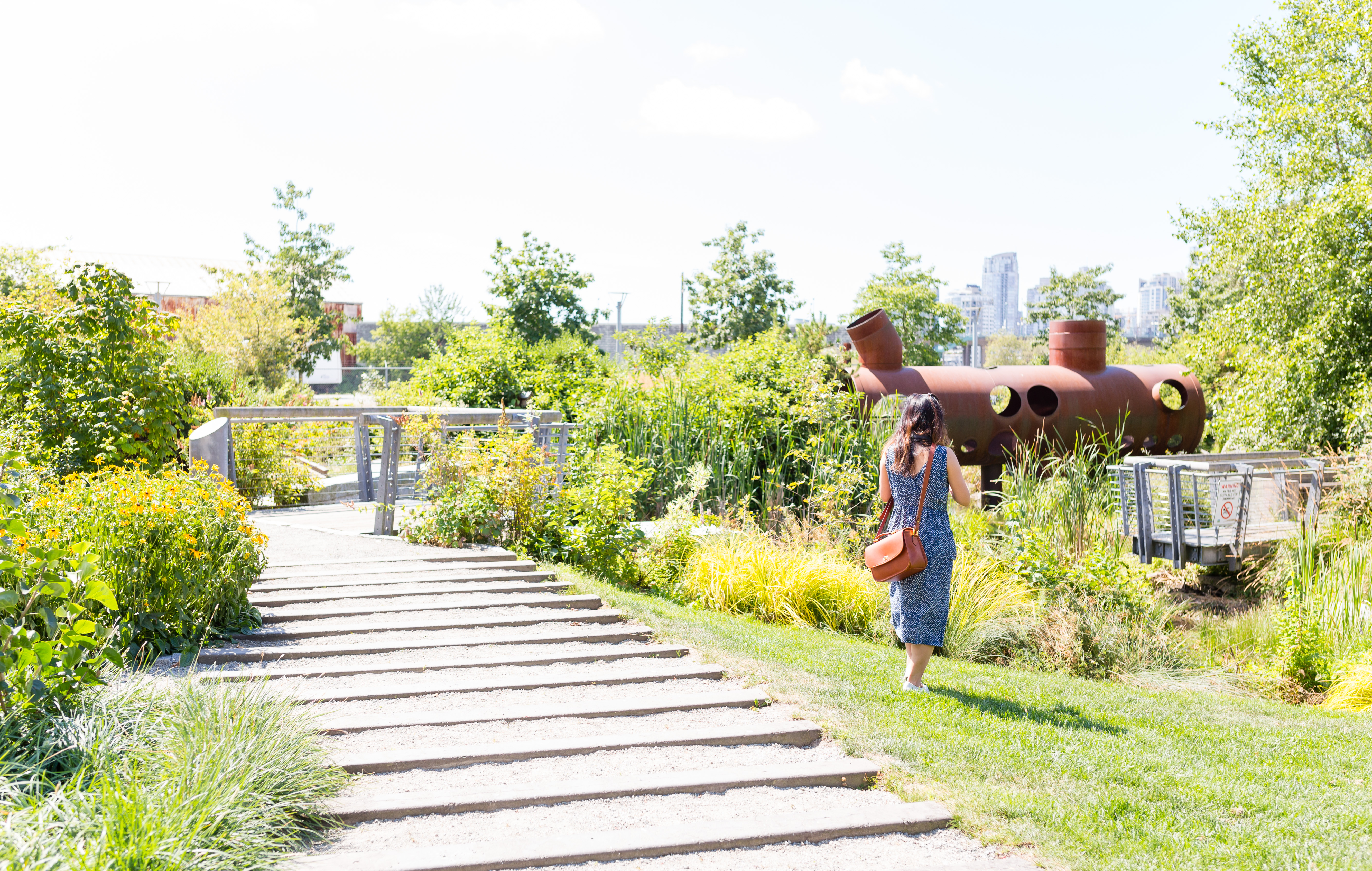 Live an active lifestyle - walk, bike, paddleboard, dragonboat, sail, and so much more.
A city surrounded by the sea means the opportunity for activities on both land and sea. With arguably more bicycles than cars, an active lifestyle is paramount in the false creek neighbourhood. The seawall provides endless terrain to walk, jog or bicycle around or go for a paddle or dragon boat around the calm waters of the inlet.

Location, location, location.
The location of False Creek is simply irreplaceable. Wedged between the Cambie and Granville bridges, it's close to the city's core, but far enough away from the majority of the nightlife. It's easily accessible by foot or bicycle by the seawall, or take your morning commute to the next level by taking a water taxi into the city.

Looking for a home in False Creek? Our rennie advisors specialize in every neighbourhood across the Lower Mainland and can help you find the home best suited to your needs.