Vancouver's North Shore is the epitome of Canada's West Coast. It's natural, picturesque, lush and green. Residences dot the treed slopes of the Coast Mountains. The community's perimeter is marked by the watered edges of the Burrard Inlet. It's climate welcomes spring early and unleashes snow on the highest elevations to the delight of the numerous winter sports enthusiasts during winter. Its geography earmarks North Van as an outdoor enthusiasts' dream.

Outdoor exploration and hiking trails are abundant with Grouse, Cypress and Seymour Mountains easily accessible. Grouse Mountain offers eco walks, ranger talks, a bear habitat, zip lines, disc golf, to name a few, but is best known for its 2.9 KM hiking trail which climbs 2,800 feet up Grouse Mountain, also known as the Grouse Grind, or 'Mother Nature's Stairmaster'. Cypress Mountain and Mount Seymour are other popular locals spots for skiing, snowboarding, cross-country skiing, and tubing too.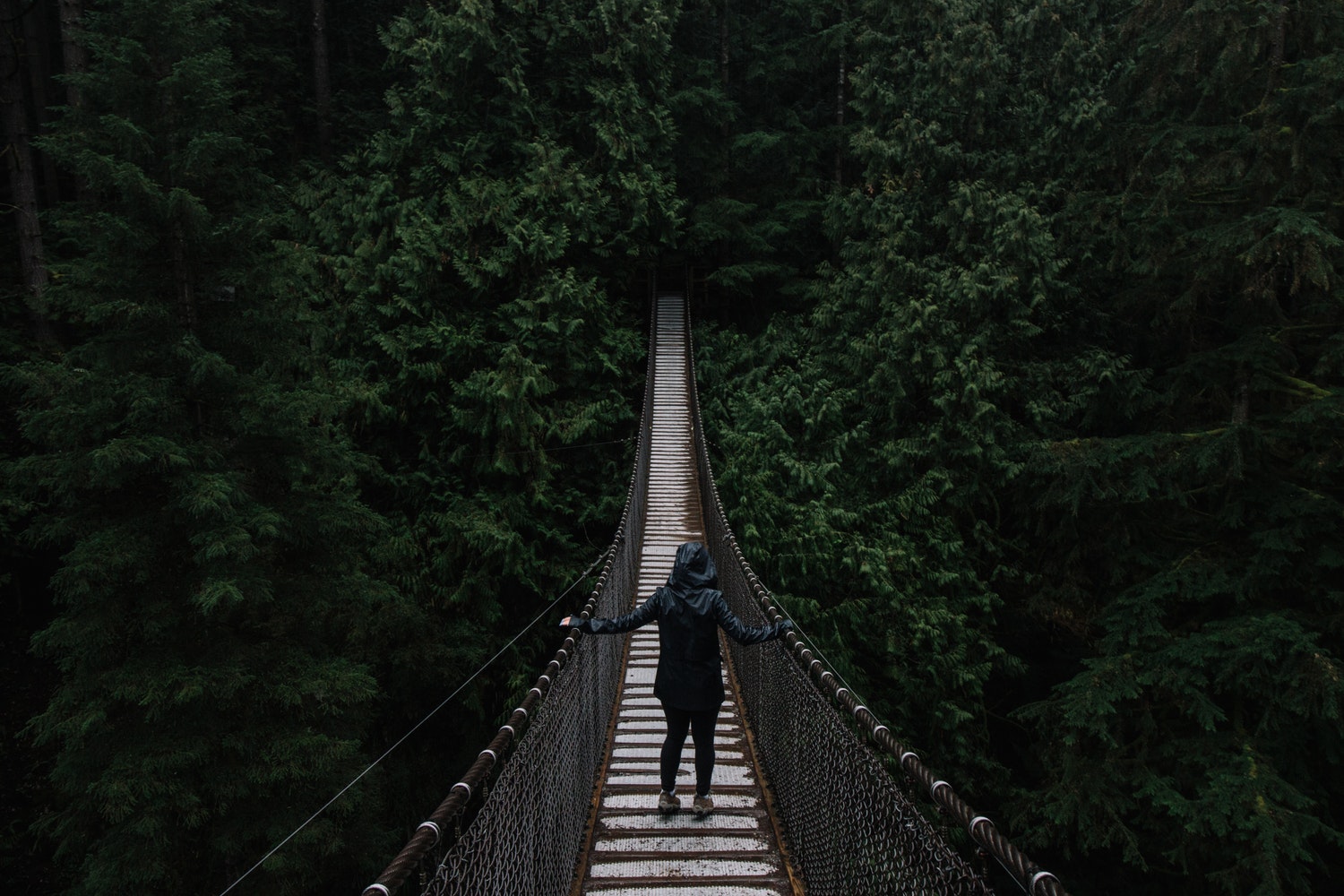 Those seeking a more leisure way to enjoy nature will enjoy the numerous parks found throughout North Vancouver. Capilano Suspension Bridge Park offers the chance to walk across a suspension bridge suspended 70  meters above the rushing Capilano River below. Additional activities, like Treetop Adventures and Cliffwalk, are available too. Cates Park offers waterfront trails and 22 hectares of lush parkland; it's a perfect spot for kayaking, boating, and picnicking. And, then there's Lighthouse Park, offering water-views and an easy round trip hike available year-round, perfect for families with little ones to explore.
While North Vancouver's geography attracts outdoor enthusiasts, its proximity to Vancouver leaves it a natural hub for great shopping, festivals, restaurants, and cafes. Capilano Mall and Edgemont Village offer traditional shopping, while Lower Lonsdale and the Lonsdale Quay Market draws artisans and craftsman who provide a unique market experience. Caribbean Days Festival, at Waterfront Park, occurs annually in late July offering a Carnival-style weekend, programmed with lively music, delicious food, and numerous dance and cultural performances.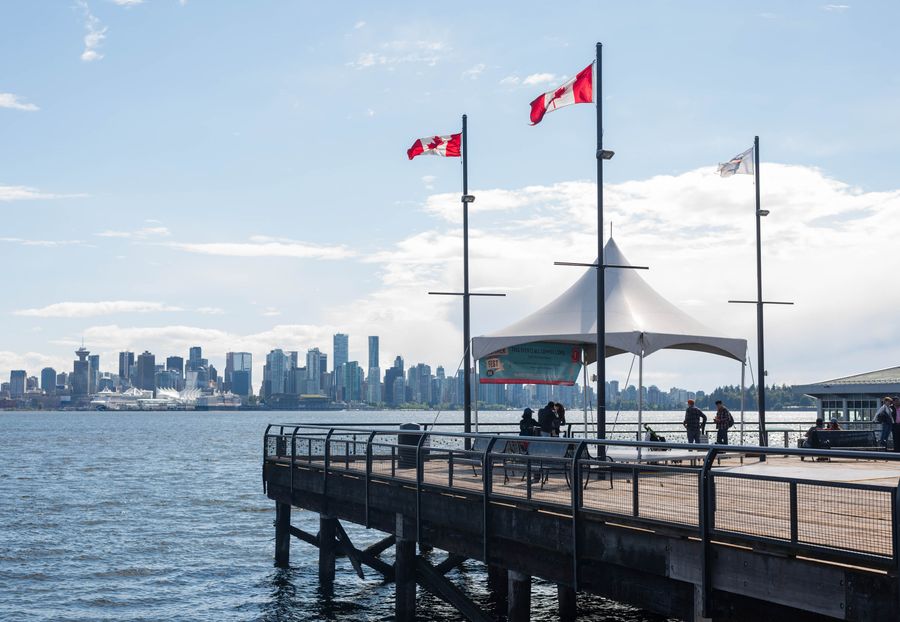 To maintain and protect the current livability of North Vancouver, The City has special sustainability initiatives. The City strives to "balance the social, economic, and environmental implications of activities to meet the needs of people today without compromising the ability of future generations to meet their own needs." Sustainable initiatives include a focus on environment and climate, society and culture, and economy and employment. The City of North Vancouver has a specific focus on creating a Living City with a commitment to environmental protection, helping residents save energy at home, taking action to work towards zero waste, supporting sustainable transportation, and encouraging urban agriculture.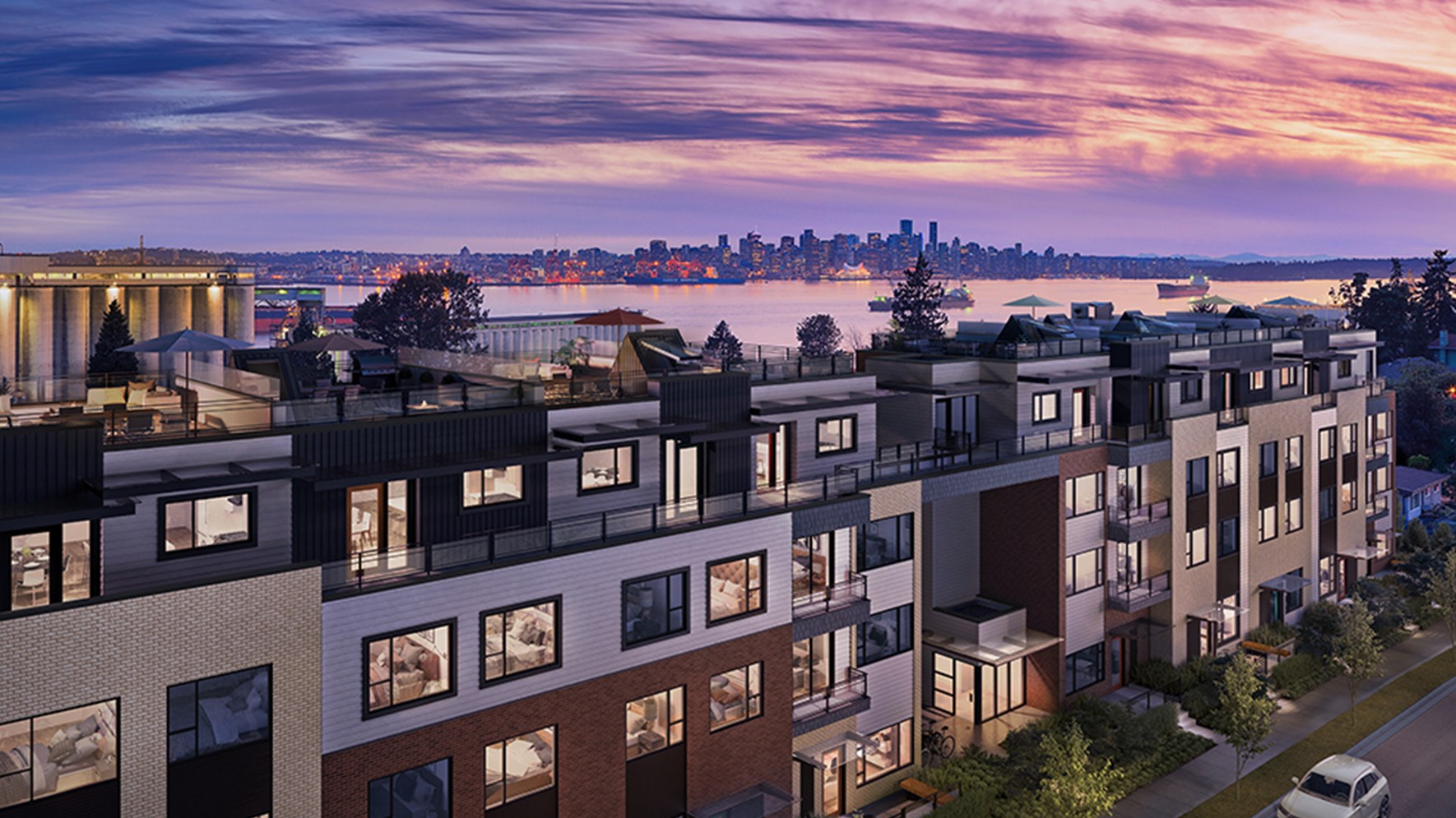 Strolling the streets of North Vancouver, the efforts on environment, livability, and community are evident. The city is alive with a wide demographic, from young families to avid mountain explorers, and those who choose to make North Vancouver their home find they have more terrain than city dwellers.   The Trails, a new community by the Wall Group of Companies is designed with families in mind. Phase 1 of The Trails is now selling.  Situated along Lower Lonsdale, wholly immersed in the natural surroundings of Vancouver's North Shore is this multi-phase, master-planned community.  Families who call The Trails home will enjoy double garages, side by side washer and dryers, spacious bathrooms, with some homes offering the potential for additional accommodation (either for rental or in-laws). The plan includes additional neighborhood trials to connect North Vancouver's existing paths and walkways.  These homes are now for sale. so don't miss your chance.  The presentation centre is located at 603 East 2nd Street, North Vancouver, or contact our Sales Team at info@thetrailslowerlonsdale.com.

Looking to buy a home in North Vancouver? Our rennie advisors specialize in every neighbourhood across the Lower Mainland and can help you find the home that best suits your needs.