It is with intent, rather than coincidence, that Marcon's newest development, George, is nestled into a lush, tree-lined, and quintessentially West Coast backdrop. Located in the heart of Port Moody which hugs the eastern end of the Burrard Inlet, George is contemporary with design elements meant only to complement its natural surroundings. Setting it apart is its indoor to outdoor living space; its exterior's neutral palette with subtle coloured accents; and its architecturally designed landscaping.

George offers condos and townhomes ranging from one bedroom to three bedrooms plus den. Lifestyle was at the forefront of the design process with building amenities including a Gear Garage to be fully stocked with kayaks, paddle boards, canoes, and lifejackets for the use of its residents. Wash stations are expected too for both pets and cars alike. Also, there is an in-house lounge, and meeting room, plus an outdoor children's play area. Since life at George is simple, there is ample time to participate in the abundant West Coast surroundings.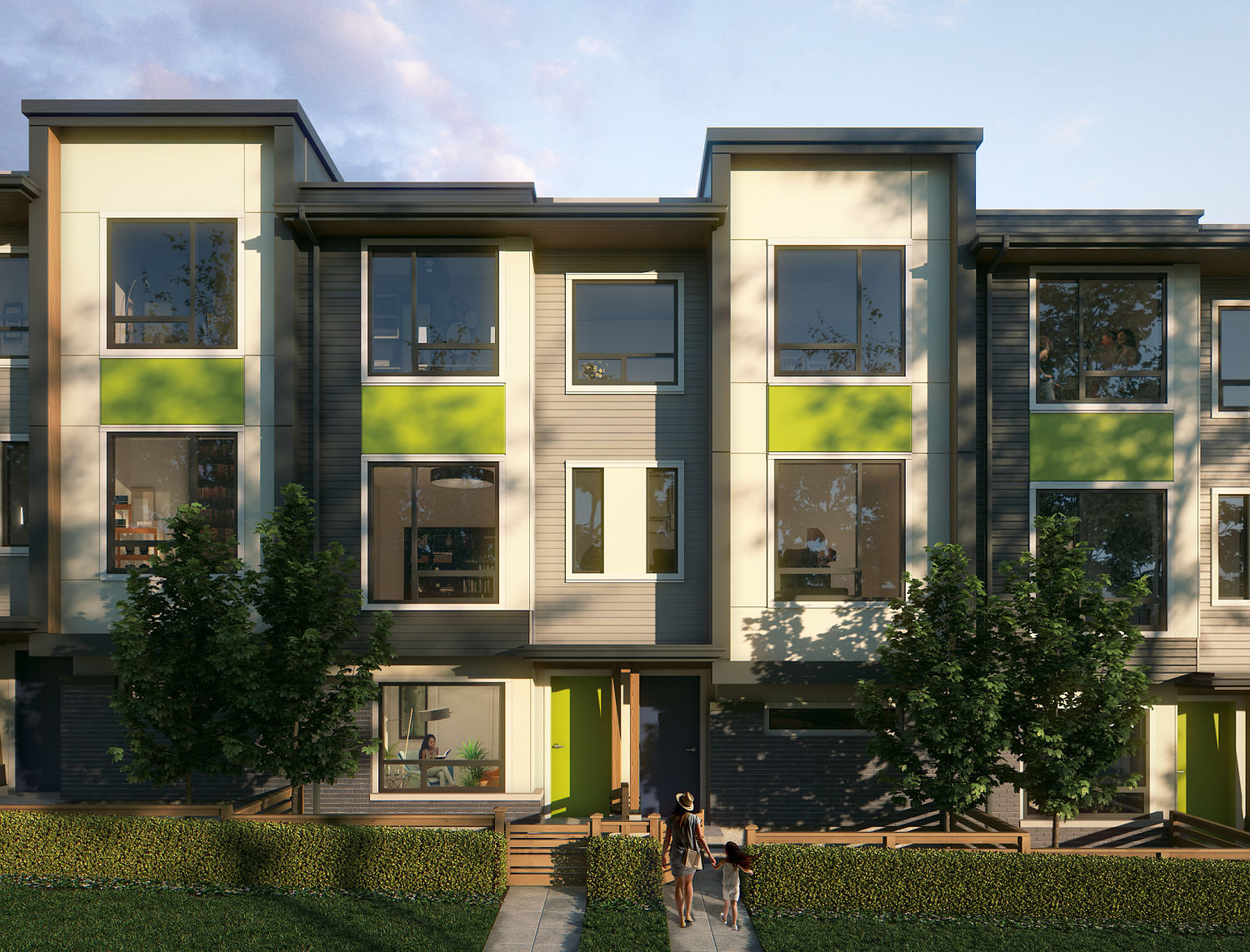 Port Moody is built around the waterfront, with one-third of its land mass dedicated to parkland. Watersports and outdoor recreation are part of daily life for residents, which are only minutes away. The Shoreline Trail, roughly 6KM roundtrip, follows the waterfront, offering walkers and joggers, phenomenal ocean views. Rocky Point Park provides plenty of outdoor activities like a seasonal outdoor pool, a boat launch, wildlife viewing, a water park for children, hiking trails, and biking trails too. The natural surroundings provide endless opportunity for outdoor play like kayaking, canoeing, hiking, biking, cycling, walking, and jogging.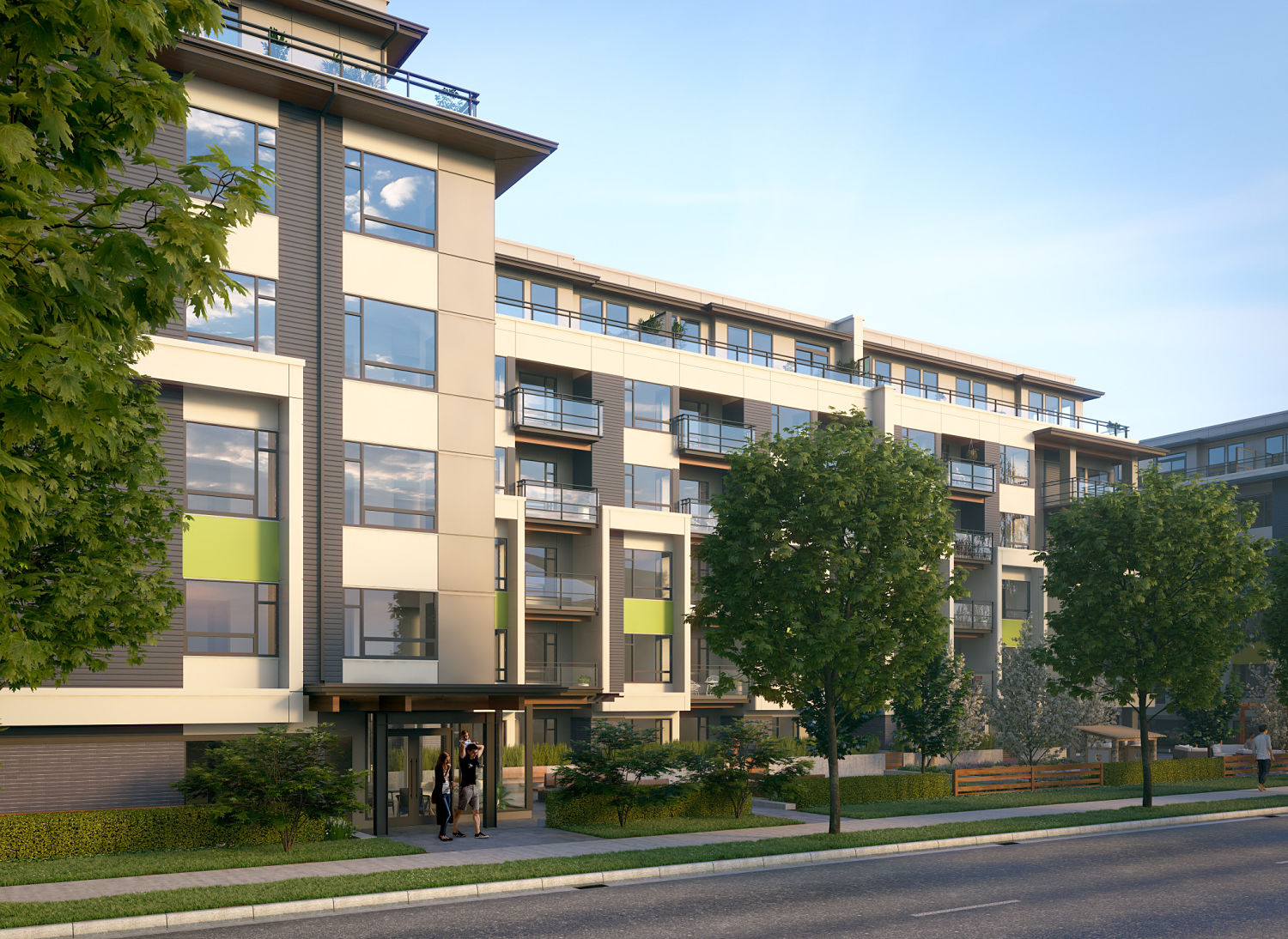 Known as the City of the Arts, Port Moody celebrates the arts through festivals, musicals, permanent public art pieces and more. Perhaps new to the classic arts scene though, is Port Moody's Brewer's Row also aptly named the BC Ale Trail. Truly situated in a row, are four breweries including, Yellow Dog Brewing Co, Twin Sails Brewing, Moody Ales, and Parkside Brewery, giving Murray Street a popular attraction.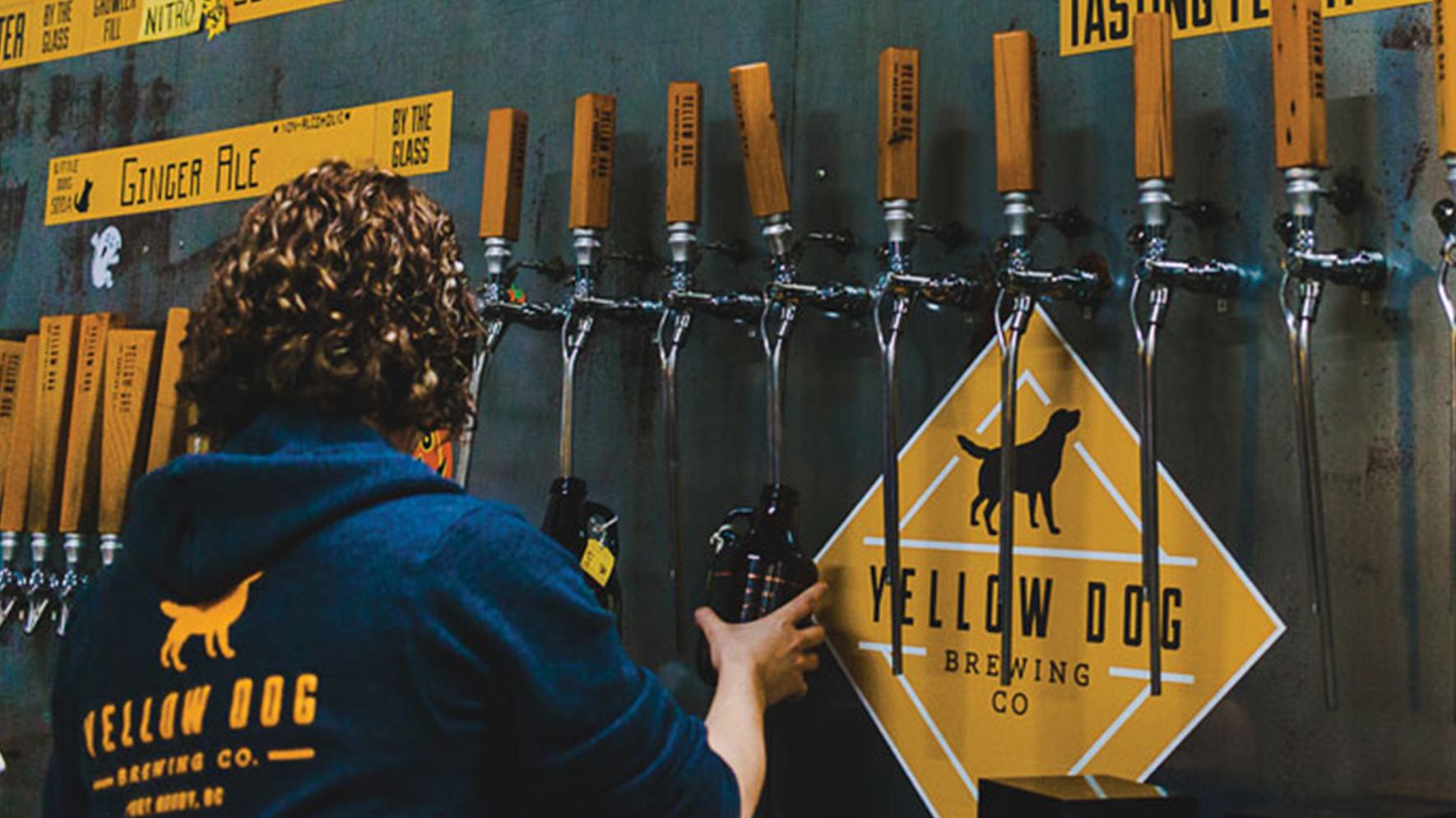 Of course, Port Moody has more for the palette than solely beer. Cafés, restaurants, and bistros are abundant too. Coffee and pastries can be enjoyed at nearby Caffé Divano. Those craving Italian will find it at Rosa's Cucino Italiano - a quaint spot busy the moment dinner service begins. Pizza, which pairs nicely with beer, can be found at Spacca Napoli. These, of course, are only a few. Japanese, Malaysian, Indian, Mexican, and other cuisines, are all available too. And for a sweet pit stop, check out Rocky Point Ice Cream for handcrafted treats and a stroll through Rocky Point Park.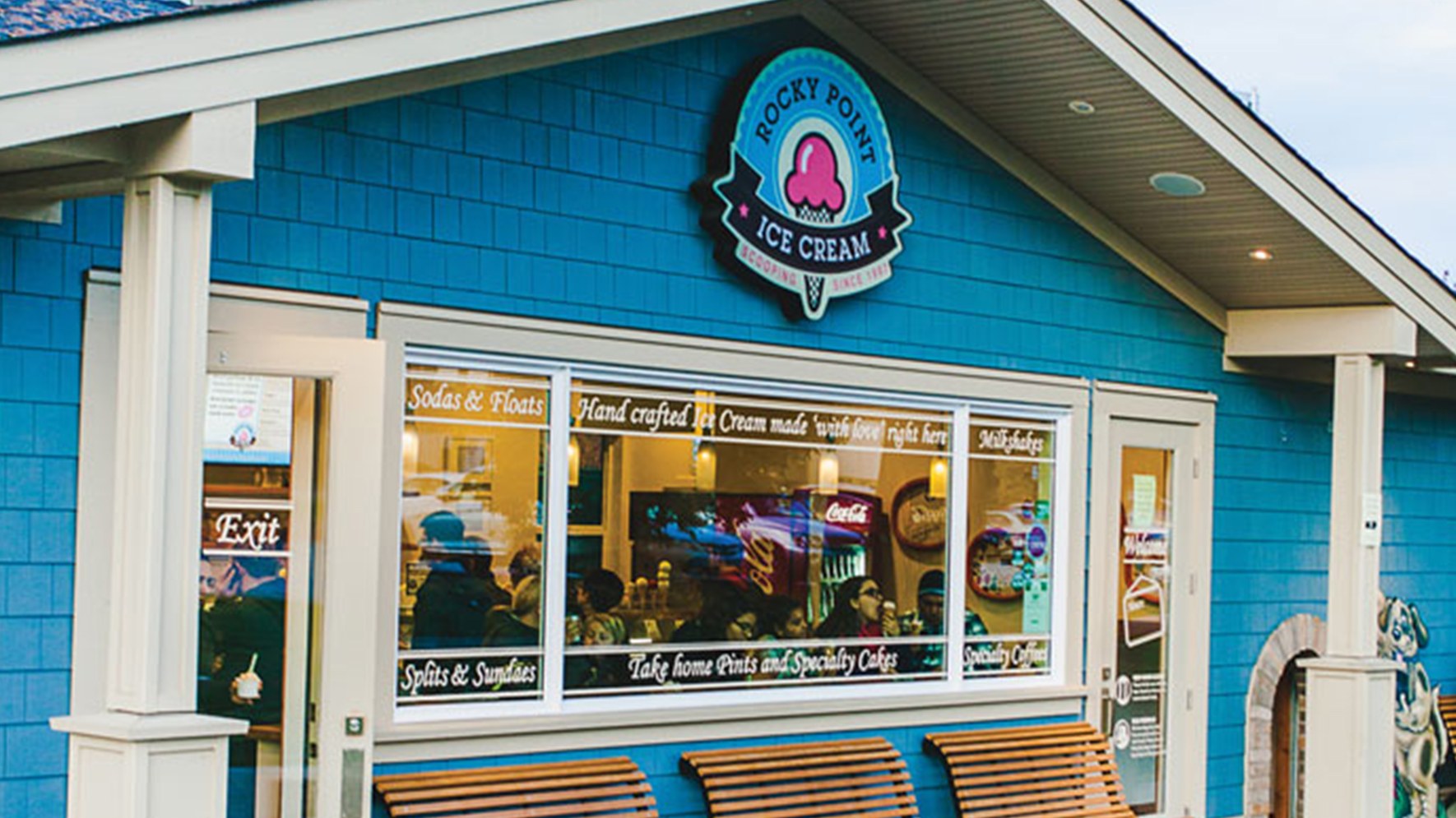 And, even though the existing amenities can satisfy almost every need and craving, access to the balance of the mainland is easy and efficient. Both the SkyTrain and the West Coast Express move through the heart of Port Moody. The Evergreen Extension of the Millenium Line offers quick access to downtown Vancouver, and the West Coast Express, running from Mission to Downtown, provide additional transportation options, with a ride downtown taking only 25 minutes. George, by Marcon then, will offer a tranquil oasis blended with the vibrancy of Port Moody's urban center, anchored by nature, the arts, amenities, and community. Life at George is likely to provide a perfect balance of peace and energy.

To learn more about George, register today to receive the latest information.

Looking for more pre-sale opportunities? Be sure to follow our blog for the latest project and community updates, or reach out to a rennie advisor for information.