Andrew and Jonah Benton, two brothers from Calgary, found a roundabout way—via engineering school and Toronto—toward opening a cheese business in Kerrisdale. Cheese-loving Vancouverites are certainly happy they found their way here, though, since there was little in the way of specialty cheese shops in the Lower Mainland before their store opened, and Benton Brothers keeps even the most avid of aficionados on their toes with the ever-changing variety of fine cheeses that it keeps on hand.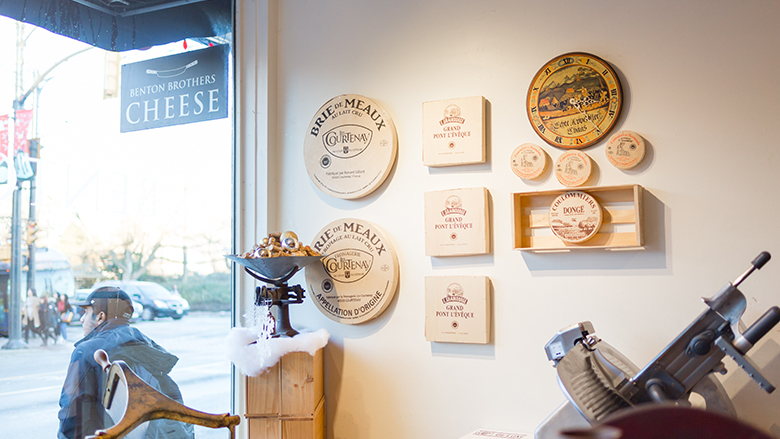 What's your background? What first brought you to the cheese business?
My brother and I both went to school for engineering, and we're from just North of Calgary. After finishing university and doing some travelling, I came back to Calgary and started half-heartedly looking for work in engineering. A new cheese shop had opened up just around the corner from my Dad, and he wanted a discount, so he figured I should get a job there. That was it!

Why Kerrisdale? How did you decide on the location you're in?
It was fairly random. There had been a cheese shop in that location for a long time, and it was taken over by a gentleman had never worked in the cheese business. We came out to do a little bit of consulting for the new owner and, after a quick visit, decided to make him an offer for the shop.

When did you first open? Have you seen many changes in the area since then?
Since opening in 2007, we've seen a lot of change: many older businesses have stayed, but plenty of new ones have come in, and there's been an influx of younger people and families, too.

What makes Benton Brothers special? Our attention to detail and the fact that we're super-passionate about the product we sell, so we keep our customers abreast of what's happening in the cheese world. We also like change and bringing in new things, and this community likes that.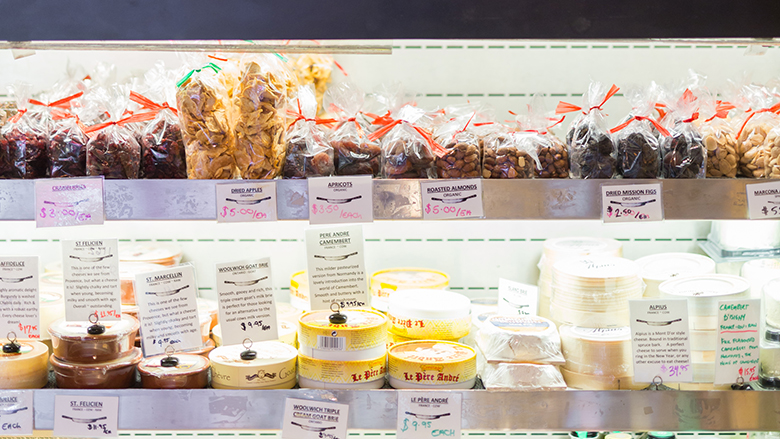 What has been one of your happiest moments in business?
Probably when we were first doing the build out for the Kerrisdale store. When you're first putting together a new space for a new project, it's an exciting time, and it was fun seeing people peeking in the window while they waited for us to open.

How do you think your regular customers would describe you?
I think the word "passionate" would definitely come up.

Describe one of your favourite customers.
Phil is a customer who has been coming here for about eight years and who has a real love for cheese. There aren't a lot of people who love cheese more than we do, but he's one of them, and he's always got a good story to tell.

What's your favourite hidden gem in Kerrisdale?
This little Chinese bakery on West 41st is a great place to grab Chinese buns at lunch, and they're always super-friendly there.

What's your other favourite local business (besides your own) and why?
Probably that Chinese bun place! It's really my go-to!