Deep Cove's Honey Doughnuts is a popular spot for hikers who stop in after the trek to Quarry Rock to enjoy the hospitality that husband-and-wife team Ashifa and Ashak Saferali have been dishing out since taking over the business in 1996.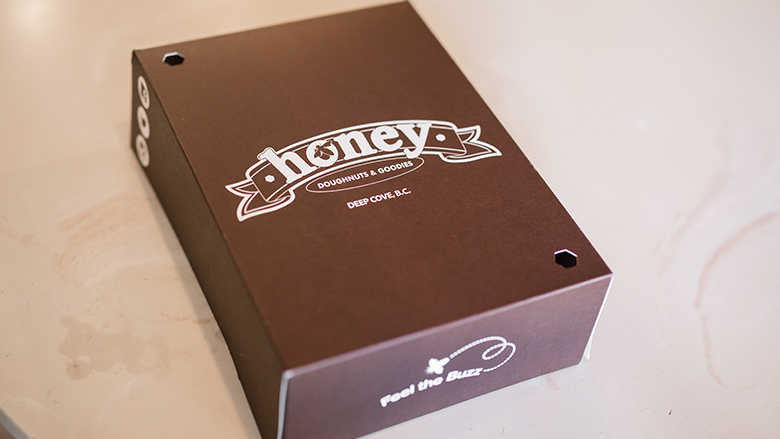 Why Deep Cove? How did you decide on the location you're in?
Ashak: I used to work in commercial real estate, and I was sent some information about Honey's. It had been on the market for a while, but when I looked over the financial statements, I could see that it was a profitable business. We also liked the feel of Deep Cove: it's like a small village in a city.

You mentioned that you were in real estate when you first took over Honeys. Were you able to keep that up while running a restaurant?
Ashak: No. My wife, who was an accountant, and I both gave up our other jobs. Honey's was too busy and too time-consuming!

Has Honey's changed much since you first took over?
Ashak: We've expanded into a larger space, and we've pretty much doubled our size. The menu has expanded, too: we serve soups, we make sandwiches to order, and we have brunch every day, as well.

What makes Honey's special?
Ashak: The donuts that we make are European-style, so the pastry is very different than what people are used to here. We've also got quite a few flavours, including chocolate-maple, cinnamon-sugar, and honey glazed, and we have a very popular maple-bacon donut. We also make donuts for special occasions, like pink donuts on anti-bullying day.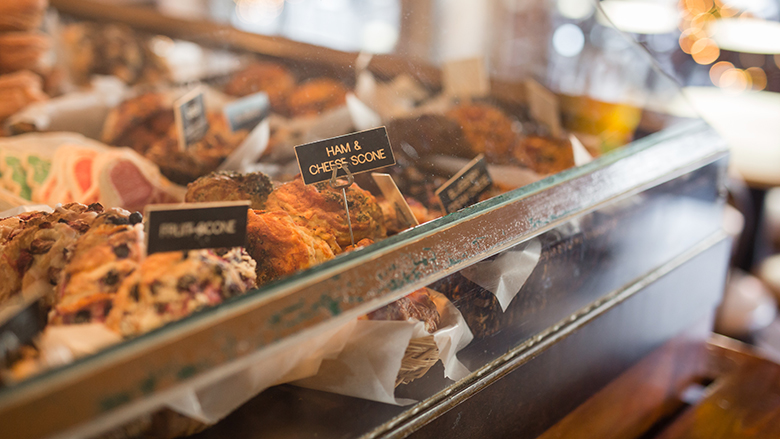 What's been one of your happiest moments in business?
Ashak: Owning Honey's gave me the flexibility to spend more time with my son when he was born. I was able to bring him shopping or to work with me, so we basically grew up together. Those were the best times...

How do you think your regular customers would describe you?
Ashak: I think they'd say that we take the time to to get to know them personally, since we've been invited to some of their weddings, and we know many of their children and grandchildren.

Describe one of your favourite customers.
Ashak: Tough question... That's like asking somebody to choose their favourite child!  In the same year as we took over the shop, there was a huge snowstorm, and many people were stranded. Customers of ours invited us to stay in their home. So kind: we barely knew them, and they were offering us their home.

What's your favourite hidden gem in Deep Cove?
Ashak: Very early in the morning, the water is so still that it looks like a painted picture. If you take the time to take it in, you really feel immersed in the landscape.

What's your other favourite local business (besides your own) and why?
Ashak: Lala's. The owner has been here as long as us, and she'd done so much to build her business. It's a very unique shop with such an interesting range of products that I can't even begin to describe it. You'll just have to come and see for yourself!