If you live in Edgemont Village, you likely know Deb, the owner of 32 Books, and Joe, her right-hand manager, by name. The two, and the rest of the staff at this neighbourhood independent bookstore, are experts at finding the right book for the right person at the right time.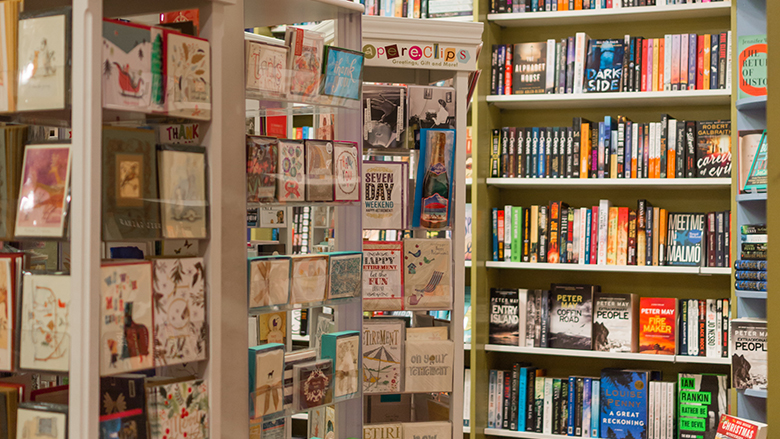 Why Edgemont? What made you decide to open a business in this neighbourhood?
Deb: I live in the village, and I used to be a very good customer at this store, so when it came up for sale one day, I thought, "Now or never."

Joe: It's a magical neighbourhood, and people really appreciate that it is truly a village. It hasn't just been fabricated to look like one, but it's the result of many individual shopkeepers pouring their hearts into it.

What has been one of your happiest moments in business?
Joe: Authors for Indies, which Deb was instrumental in bringing to Canada, is really special. It's an event at the beginning of May, where writers volunteer as booksellers at independent bookstores to show their support for the community. It's like Christmas for booksellers.

Deb: One Christmas Eve, after I had sent the staff home, men (it was mostly men) were flying in to get last-minute gifts. This kept going on until about seven o'clock, when I closed the store and I poured myself a glass of wine. It was raining outside and I was sitting in here, feeling really happy. I just thought, "Wow how lucky am I?"

How do you think your customers would describe you?
Joe: One of my favourite things when people come in who have never been here before, and they're blown away, because you can't really get an idea of what we carry from the outside. It's almost like a tardis box effect (if you know Doctor Who): we're a small space that is infinitely larger once you're inside.

Deb: There was a woman in yesterday who had a stroke, so it took her a little while to get around, and she said, "I want to tell you how much I appreciate and respect what are you doing here. I have to walk slowly now, so when I'm walking around I can see that somebody took the time to make choices." It's really heartening to know that it means something to people.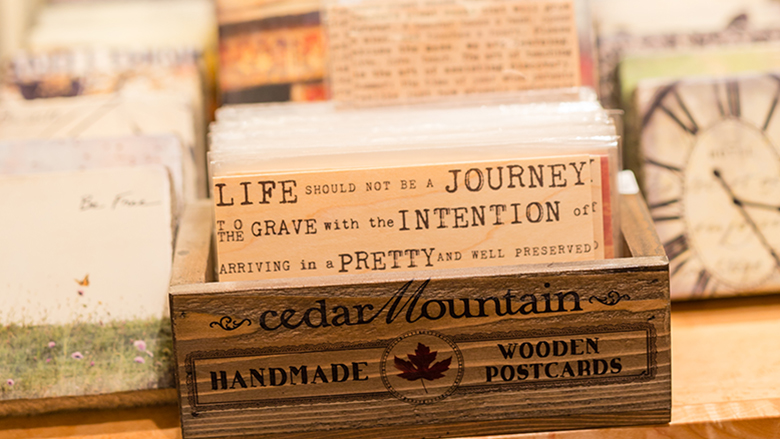 Describe one of your favourite customers.
Deb: One wonderful customer bought our building when it was up for sale to protect the stores here. That really speaks to the level of community support in this village. I mean that was the ultimate angel thing to do, right?

What's your favourite hidden gem in Edgemont?
Deb: I have to pick just one? Trims is this magical little store on Woodbine, and its owner Marlene has been the driving force behind creating this little parklet beside her, where there are lights in the trees, and decorative hanging balls, and little benches.

And what's your other favourite local business (aside from your own), and why?
Joe: Galleria, for its amazing sandwiches.
Deb: Honestly, there are lots … There's nothing better than lunch down at the Canyon Bistro … or sitting outdoors at Bjorn Bar to take in the view of the snow on the lions on a cool fall or winter morning. Just amazing.