Located in Ambleside in West Vancouver, So Blü carries an extensive range of international brands for men and women, with some great designer finds for kids, too (Frye boots for the littlest people!). Jennifer Sharp, who has been overseeing the store since 2003, makes it her business to assure that every person who walks in the store receives attentive customer service.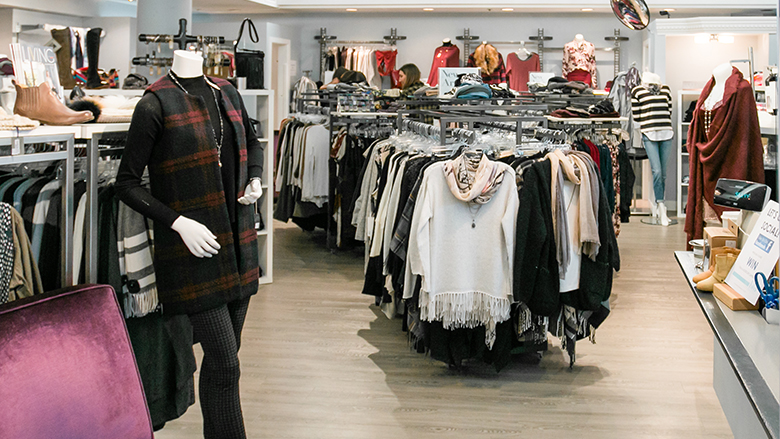 What do you love about running a business in Ambleside?
You step outside, and you're in this gorgeous area that's right on the on the sea. It's also unique neighbourhood, with a strong sense of community. I'm on the board of the business association, so I collaborate with like-minded people, and we're excited about the revitalization ahead. Ambleside is really growing and becoming something very cool.

What makes So Blü special?
We have a unique mix of brands and products. We're very committed to having people walk out the door feeling r good about themselves, so we provide one-on-one service that's almost like having a personal shopper. We're not pushy here, and we're very honest. If, for whatever reason, I think something doesn't look good, I'll let you know and I'll find you something that does.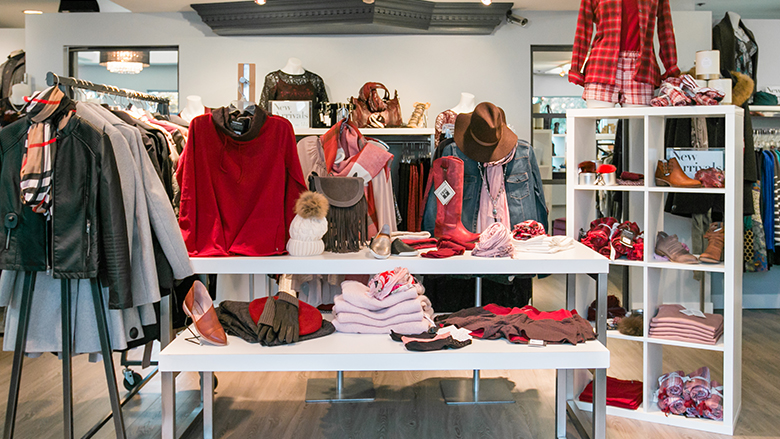 What's your background?
Before this, I was in the hotel hospitality industry. I was basically event planning, mostly for corporate events and weddings. I started my career at the Four Seasons, which is the pinnacle in customer service, so I've tried to apply that knowledge—that sense that the customer is going to be taken care of, no matter what—to So Blü.

What has been one of your happiest moments in business?
My happy moments are all about the people who tell us we've made their day. Seeing that smile on somebody's face as they walk out the door is very gratifying.

How do you think your regular customers would describe you?
They would say that we have a really cool selection, that we have something for everybody, and that we give great customer service.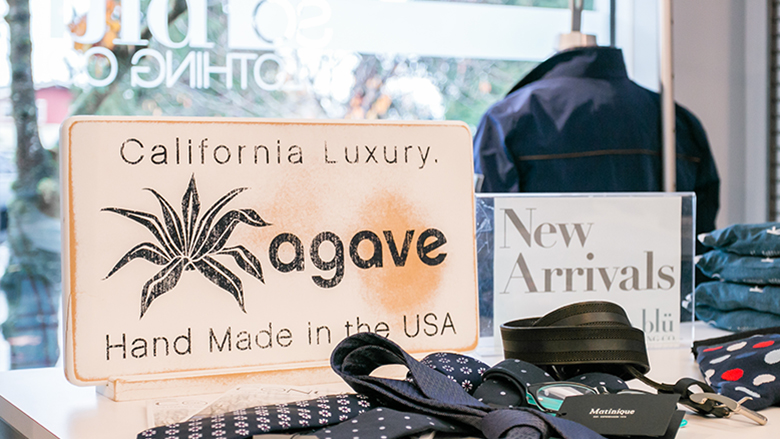 Describe one of your favourite customers.
There are a few! We have so many different personalities coming through our door. One of my favourites is this gal, Julie, who's in the film industry. She's always working and only has small windows of time in which she can shop. When she comes in, she's like in like a tornado, but she's really fun because she loves our stuff and she's very receptive to suggestions. She's just like a bright light, a burst of energy, and I really feed off that.

What's your favourite hidden gem in the neighbourhood?
I really like Anchor Eatery. They have great, healthy smoothies and juices, as well as really great salads with this amazing garlicky tahini dressing. They also have these frozen acai bowls with house granola on top, fresh strawberries and bananas, bee pollen, honey, and goji berries. It's all really delicious, hearty, and filling, and you feel good about eating it.

What's your other favourite local business?
I have two, because I love home décor: DaVinci and At Home. They're very different from each other, but they both have really well curated collections. They're both great places to find gifts or to buy furniture for your home. They've also both been around for a very long time, and they're part of what makes this neighbourhood great.