A visit to the Shameful Tiki Room on Main St. is like travelling back to tiki heyday in 1950s California, and that's entirely the point. Owner Rod Moore is a tiki purist, and patrons at the Shameful Tiki can expect to be fully immersed in the authentic tiki experience, right down every stiff cocktail on the bar menu.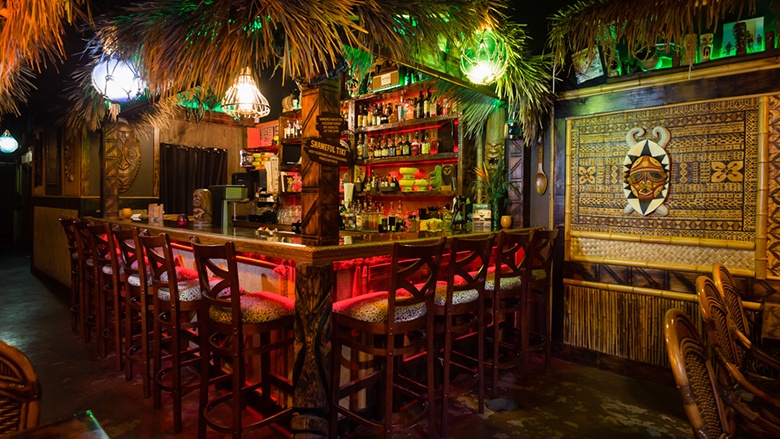 How did you decide on Main St. as a location?
It's very central and sees a lot of foot traffic. This spot used to be a restaurant, so people already identified the location with going out—even though it's totally different in here now.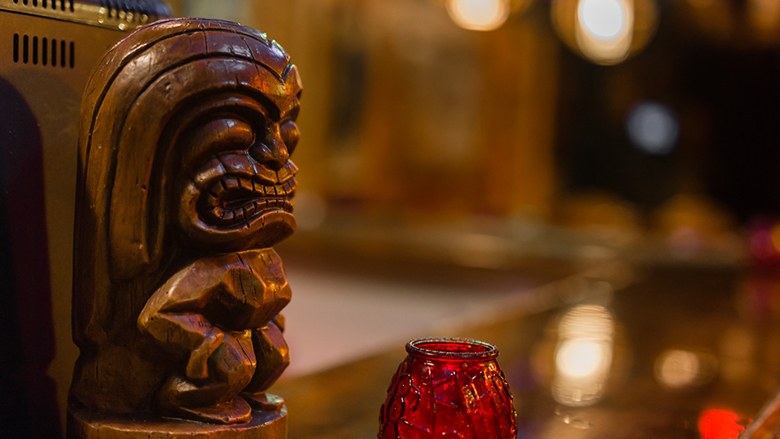 What were you doing before opening up the Shameful Tiki?
I was in sporting goods. A lot of people thought Shameful Tiki would be a big failure, since I didn't come from the restaurant industry.

Why the transition from sporting goods to the bar and restaurant industry?
I owned my own hockey store (Rocket Rods Hockey) for about eight years and was in that industry for 12 years before that. My interests were shifting, and it made sense for me to get out before I got bored of it. I wanted to do an old-school, hard-core tiki bar that looked like a time capsule from the 50s.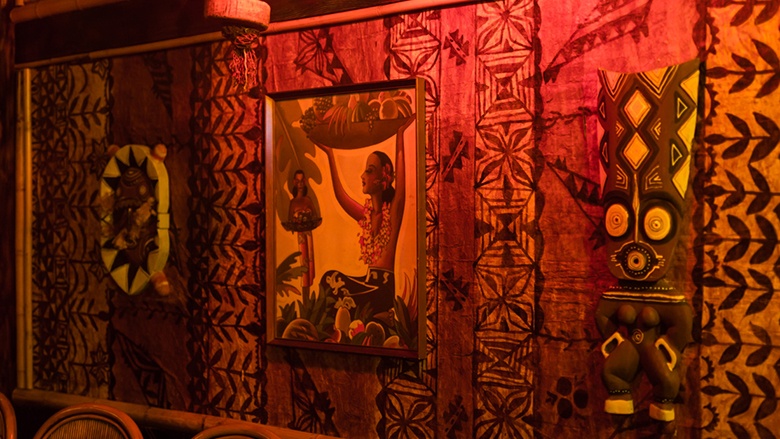 What made you decide on the tiki as a concept?
I became enamoured with it years before, and then I became aware of today's counter-culture tiki scene, so I visited places in California that still exist from the 50s and 60s. I realized that Vancouver—Canada, even—had nothing like that.

What makes Shameful Tiki unique?
Everything. The décor. The lighting. The music. The drinks. There's nowhere else in Vancouver where you can go and experience four-dozen meticulously made cocktails that are done exactly as they were in the 50s and 60s, down to the authentic glassware and the correct kind of ice. People respond to the fact that it's all completely authentic, even if they aren't tiki nerds who know the history, like me.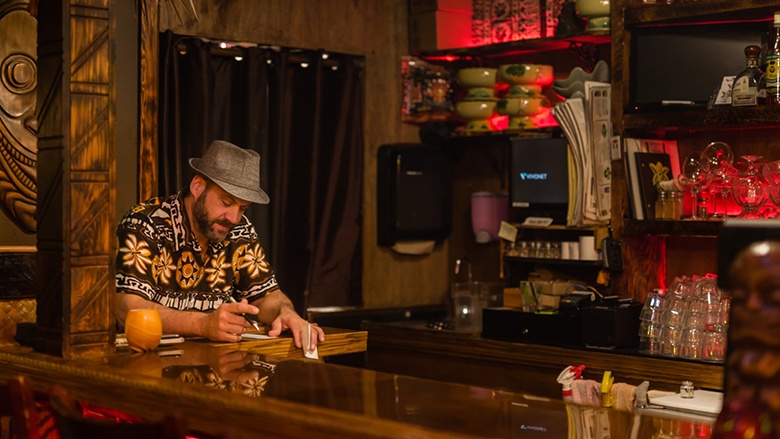 What is the tiki experience?
Escape. On a grey, oppressive Vancouver day, you can come here and let it all fade away as the mystery bowl arrives, the smoke machine goes off, and the lighting and sound effects begin. It's a total escape.

What has been one of your happiest moments since opening?
It took two years to start breaking even after opening. When we turned that corner, I learned that sometimes you have to put in the time it takes for word of mouth to get out. Eventually, we turned another corner and were so busy that we had to start a waitlist. That felt good!

How do you think your regular customers would describe Shameful Tiki?
On social media, they say that it's a lot of fun.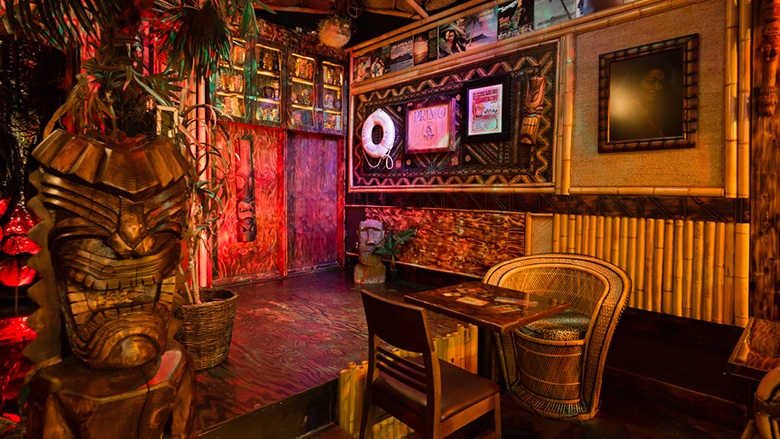 What's a favourite trait in customers?
I know the hard-core tiki people from Southern California will appreciate that we went all-in on every detail. The tiki nerds notice when there's something missing—whether it's the music, the drinks, the décor, or something else—but when they come here, they say we've nailed it.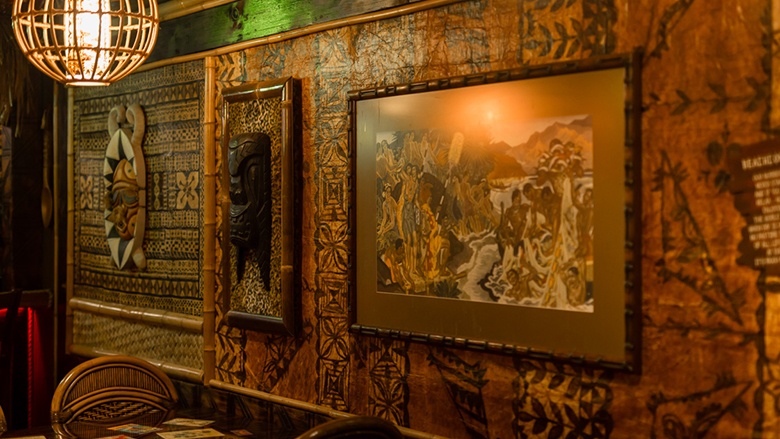 Do you have a favourite local business other than your own?
That depends on what I'm in the mood for. For beer, there's Portland Biercraft, and I like to have lunch at the sushi place next door or at the Main.

Can you recommend a hidden gem in the area?
Welks (General Store). You go in there thinking you're picking up some dish soap, but then something else catches your eye.

How many umbrellas do you go through in a week?
None! When tiki started in the 1930s, post-prohibition, people got dressed up to go to a tiki bar. Famous people went. It wasn't until the 70s, when tiki had devolved into slushies and boat drinks, that some bartender stuck an umbrella in a drink. Since the cocktails at Shameful Tiki are 100 per cent like the originals, we don't do umbrellas.