After putting in their time at some of Vancouver's most acclaimed restaurants—Boneta and Blue Water Café, among them—Simon Kaulback and Ron Oliver opened Mamie Taylor's in 2013. We sat down with Simon to discuss how they decided to start serving up their brand of Southern comfort food (and drink) in Vancouver's Chinatown.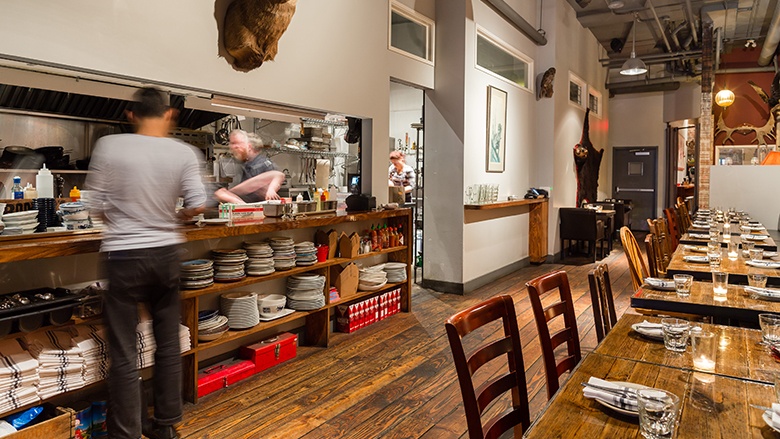 Why Chinatown?
Ron and I had come up with this concept, so we started looking for locations and realized that Chinatown was in transition. It was close to Gastown, close to downtown, and one of Vancouver' s last affordable neighbourhoods.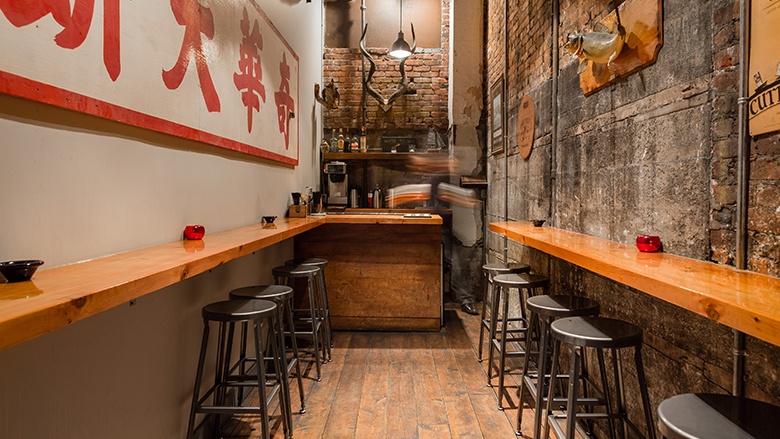 What were you doing before opening up Mamie Taylor's?
I was the General Manager at Boneta's for almost five years, and I've pretty much worked in the restaurant industry my whole life. Ron and I met working at Blue Water Café.

Can you tell me about the concept for Mamie Taylor's?
Vancouver lacked restaurants offering Southern, or New American, cuisine, so we decided to do a modern take on Southern comfort food. When we started doing exploratory construction in the building, we found this absolutely beautiful old red brick wall, and the space just dictated what we should do with it: it just made sense to make it this really warm, inviting space, like a Southern home.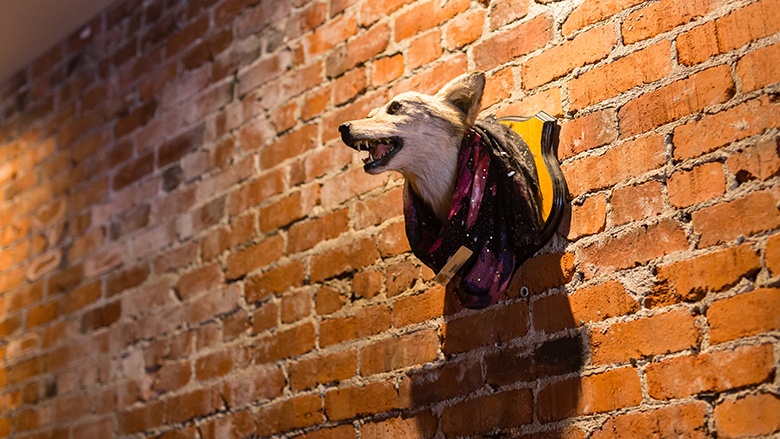 How did you come up with the name?
Mamie Taylor was a Broadway and off-Broadway actress in the late 1800s, who enjoyed her booze and going out. Looking through an old cocktail book, I found a recipe named after her, as well as the backstory. Mamie went into a local pub and asked the bartender to make her something cool and refreshing. He came up with a drink that she loved (scotch, ginger beer, lime juice, and bitters), and it soon became a wildly successful cocktail.

What's special about the menu at Mamie Taylor's?
About a week and half before we opened, one of the owners of Phnom Pehn took us for a walk around the block, and she introduced us to the butcher next door, the fishmonger across the street, the fresh veggie purveyors… Our menu is constantly evolving, but we're really proud of the fact that a lot of our food comes from within 90 feet of the restaurant. For us it's about supporting our immediate neighbourhood, and I think we've done it.

Tell me about your cocktail list.
Ron and I both come from a bar background, so people were expecting something standout. We're both more into classic cocktails, so we created a well-rounded, classic cocktail list.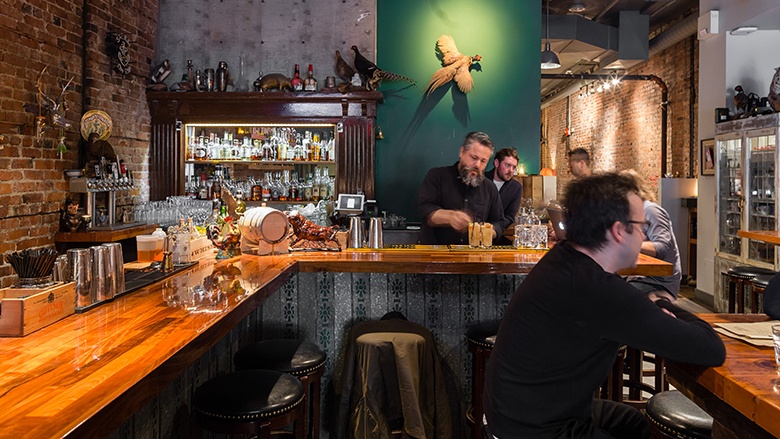 What's been one of your happiest moments since opening?
Head and shoulders above any other moment was our one-year anniversary. Anybody can open a restaurant, but reaching the one-year mark was an accomplishment.

How do you think your regulars would describe Mamie Taylor's?
We wanted a place where people felt comfortable coming a few times a week for a snack and a cocktail, but that they'd also think of when they had something to celebrate. Not a lot of restaurants close that gap, but we have regulars who hang out at the bar on their way home from work, but will also bring their parents in when they're in town.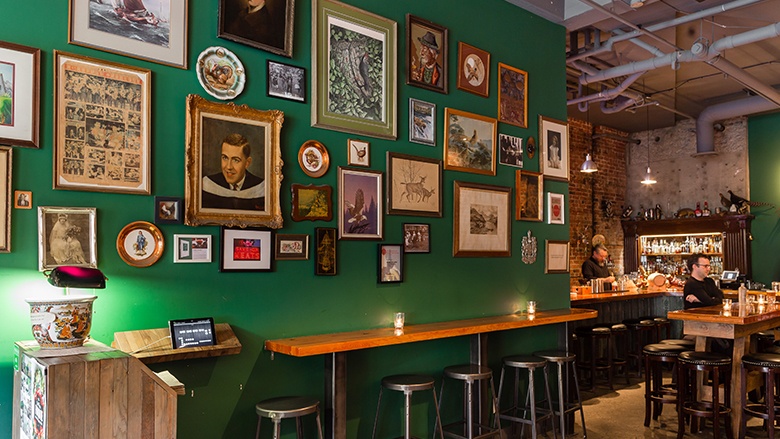 Do you have any favourite Chinatown businesses?
The Cobalt. It used to be the diviest of dive bars in Vancouver, but they've done an amazing job of creating a great community bar.

What's your favourite hidden gem in Chinatown?
Most people don't realize that the prices for protein and produce in this neighbourhood can't be matched anywhere in the city, and it's really top quality.