Stan Rath, owner of Rath Art Supplies has a long history working in the arts: he's been a printing press director and has owned both printing and industrial photography businesses. An entrepreneurial spirit led Stan to open Rath Art Supplies in Hamilton, Ontario, and to eventually make his move to Vancouver, which is home to some of Canada's most beautiful natural scenes and has long attracted some the country's most celebrated artists. We sat down with him to find out what he loves about owning a business in Vancouver's Mount Pleasant neighbourhood.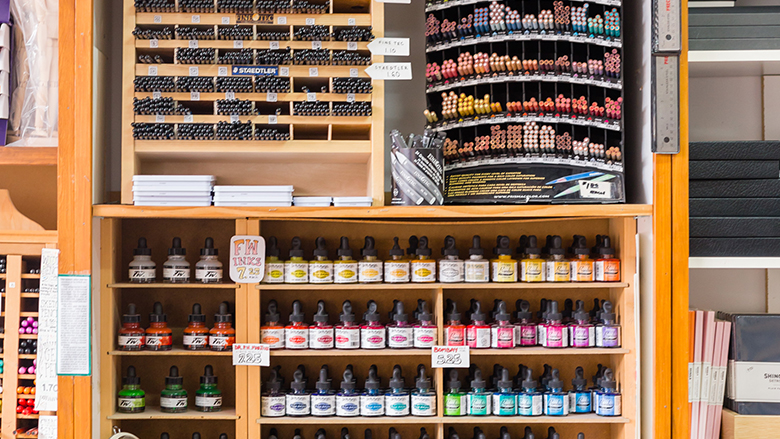 How did you decide to open a business in Mount Pleasant?
When I wanted to move my business from Ontario, I researched neighbourhoods in Vancouver, and I decided this was where I wanted to be. There are a lot of artists in the area, and I like the atmosphere.

Do you live in the area?
I do. About three blocks away.

When did you first open?
I opened my store in Hamilton in 1998, and I came to I've been in this location in Vancouver since 2005.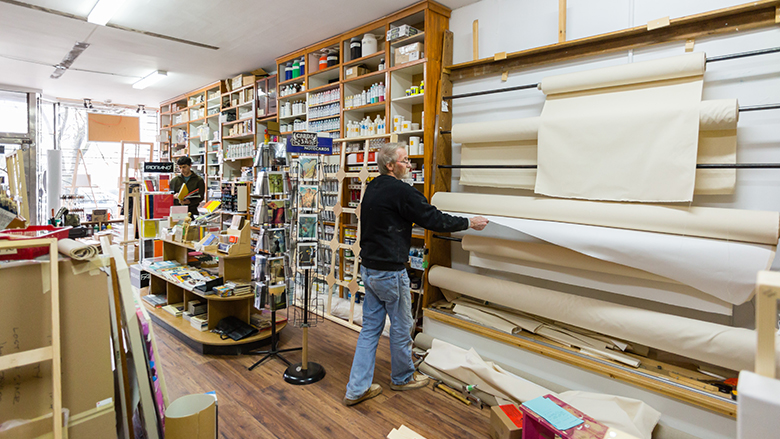 Have you seen many changes in the area since then?
It's become more expensive, so I'm glad I have four more years on my lease!

What makes Rath special?
We remember customers' names and treat people well. People like that. We have the knowledge to answer people's questions. The people working at a lot of the bigger art stores don't really know the products they sell. I also build custom canvases.

What's your background? What were you doing before opening up this shop?
I started out directing printing presses for various companies, then I had my own printing business and my own industrial photography business.

Describe one of your happiest moments in business.
I always say that I just enjoy being here. The people who come in want to talk about what they're doing, because they're excited about the projects they're working on. Dealing with positive people makes for a fun business.  

How do you think your regular customers would describe you?
Very accommodating: we go out of our way to get people what they need.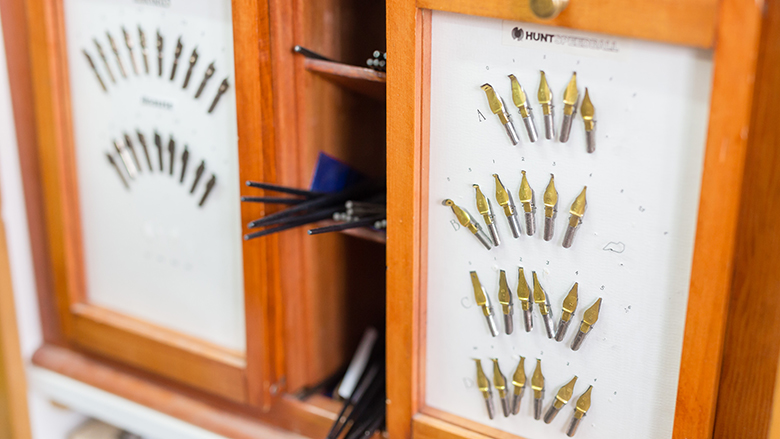 Describe one of your favourite customers.
I don't know that I have a favourite, necessarily…

How about somebody who stands out?
Lawrence Paul (Yuxweluptunnative, the renowned First Nations artist of Coast Salish and Okanagan descent) is one of my customers. He often comes in with his coffee and sits and chats.

What's your favourite hidden gem in Mount Pleasant? The LEED building up the street (the Mount Pleasant Community Centre). It's such a great building, and it reminds me of the Lister Block in Hamilton.

What's your other favourite local business and why? The French Table has really good service and really good food. Taking somebody there for dinner is always enjoyable.