Temper Chocolate & Pastry owner and chef, Stephen Hodge, has a résumé dotted with names and places of the highest repute in the worldwide culinary sphere: Wolfgang Puck's Spago, Gordon Ramsay's Royal Hospital Road, Le Caprice, the Wolseley… Having worked with the culinary A-list, Hodge brought his experience back to his hometown of Vancouver (specifically Dundarave in West Van) and made a name for himself here in such esteemed positions as Executive Pastry Chef at Glowbal Group and Chef at Thomas Haas.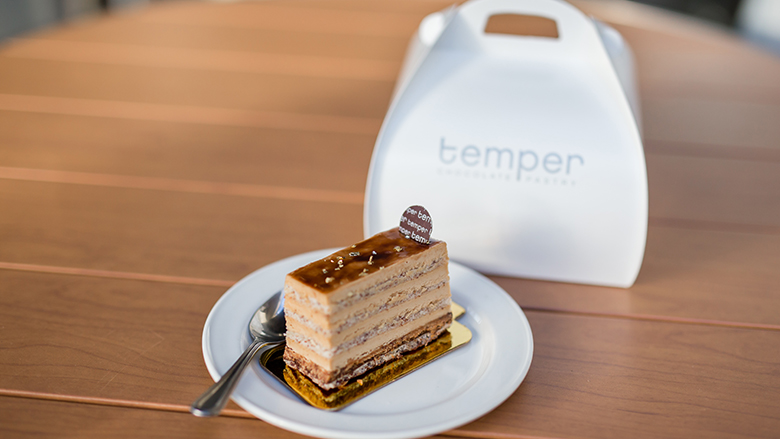 Temper, the culmination of Hodge's work, is a family affair. Not only did his sister, Kristen, recently join as a business partner, but his wife, Lara, and their children are regular fixtures about the shop. Staff and customers also make up an extended family of sorts, and Hodge's shop has become an integral part of the community since opening in January 2o14. The people of Dundarve come together over Temper's viennoiseries, desserts, and chocolates to build lasting friendships.

Why Dundarave? How did you decide on the location you're in?
I grew up in Dundarave, but I was living downtown. We were looking downtown but it felt transient, whereas Dundarave was a community-based neighbourhood that we felt might offer our business more longevity. Because we wanted to follow in the European tradition, where the top pastry shops begin in small communities and become staples in their neighbourhoods, this was important to us.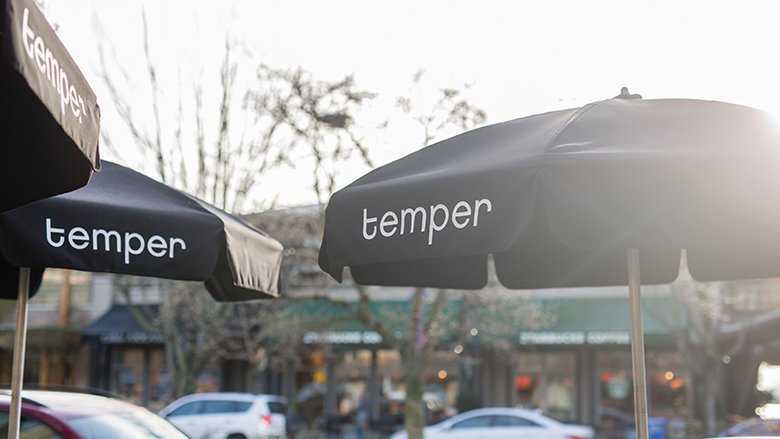 What do you like about this neighbourhood?
Downtown is so fast-paced, and there's so much competition, so you don't get to know your neighbours and customers in the same was as you do in a community like Dundarave.

What makes Temper special?
We're a chef-driven business, and we're hands on with our customers. We teach private classes, offer birthday parties for kids, and educate our clientele on the products we use.

What has been one of your happiest moments in business?
It's amazing to get to know customers who come from all around the world, and to see people hanging out together who had never met before coming in. It's like one big, happy family.

How do you think your regular customers would describe you?
They say they love coming here because the product is so good. They would describe us as a fun place to be: vibrant, high-end, and modern—we won an international design award.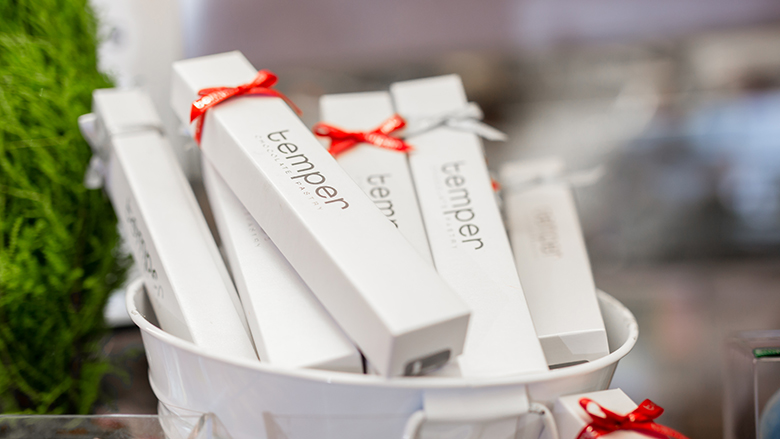 Describe one of your favourite customers.
William, who has come here without fail every morning, seven days a week, since we opened. He's not just a loyal customer, but he always puts everybody in a good mood. When he comes in and for his croissant and coffee, he knocks on the window to the kitchen to say hello to everyone, and he knows all of the staff by name.

What's your favourite hidden gem in Dundarave?
The beach. We're always at the beach or along the Seawall with our kids. It's awesome. When it's sunny out, especially, it brings me back to my days in California on Laguna, and you see so many people you know on a walk along the Seawall. I love that about Dundarave.

What's your other favourite local business (besides your own) and why?
Sebastian and Co., the butcher next door, is owned by my good buddy, Sebastian. Since I love to barbecue and cook at home, I'm always there! It's don't just love their product, but the atmosphere there, too. I could spend all day there.