Walking through the streets of New Westminster, you'll find yourself surrounded by a modern community that continues to carry its rich history in its brick facades and cobblestone streets. Trendy cafés, organic health food bars, and boutique shops line its downtown core on Columbia Street. Just steps away lives miles and miles of boardwalk along the Fraser River, providing extensive water views. And perhaps the biggest factor at play to a sustainable community is its transit-friendly, with the Expo line running through the downtown core, meaning easy access to Vancouver for commuters. With all these factor at play, New Westminster is in the midst of transforming from quiet suburbia to an urban hub.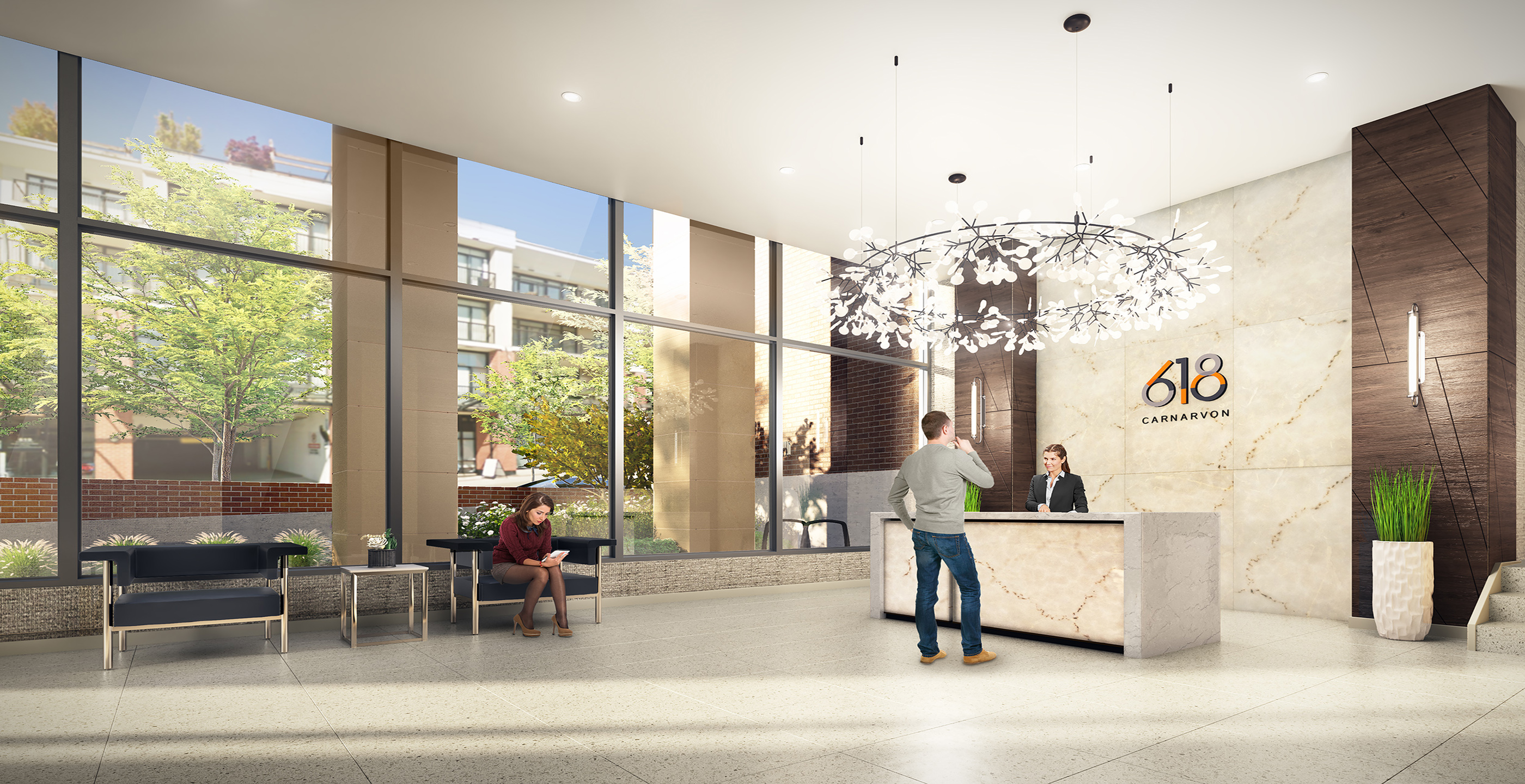 While prices in Vancouver continue to outpace some buyers, home dwellers continue to seek opportunities outside Vancouver's borders, and New Westminster ticks the boxes. Skyllen Pacific's newest project, 618 Carnarvon is coming to market this fall. Situated blocks from the riverfront and amidst the heritage-rich buildings dotting the surrounding neighbourhood.
It's all in the details
618 Carnarvon will have 262 homes which range from studios to family-friendly three bedroom homes. The project will stretch 33 stories into the sky with a row of townhomes forming the podium at the base. It will feature 30,000 sqft of generous green space spanning the rooftop of the podium (the roofs of the townhomes) and it will include private courtyards and a public pocket park – surely a spot that both children and adults alike will enjoy their leisurely time in. Building amenities will include a gym that will be partially indoors and partially outdoors, a common room with games area, an outdoor fire pit, a dedicated dog wash, and a guest suite for visitors to take advantage of. A snapshot of the Carnarvon site quickly speaks to the cultural district it's placed within; a visual juxtaposition of the old with the new, or modern paired with the culturally rich heritage of the past.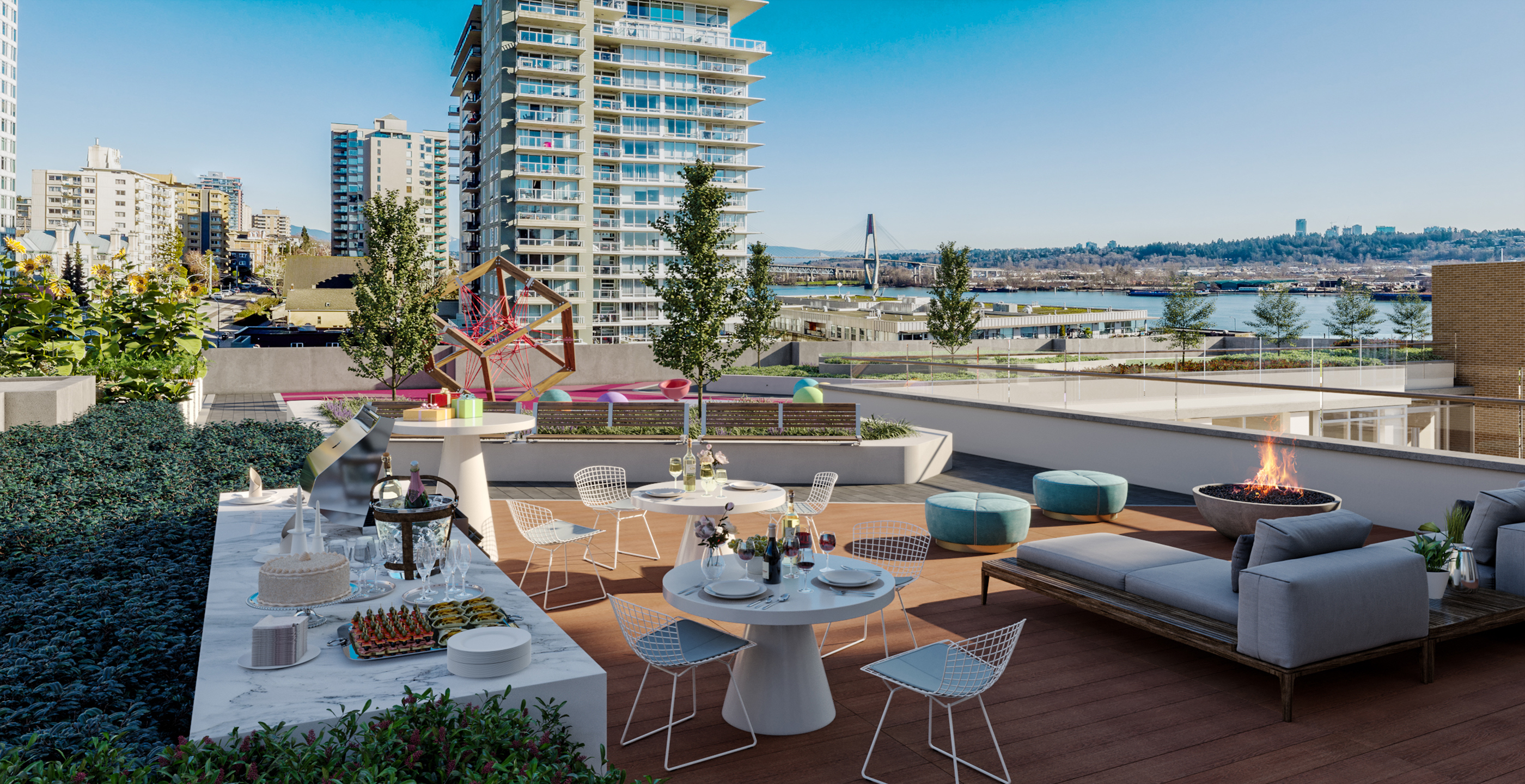 The last of its kind
Due to changing building codes, 618 Carnarvon will be among the last of BC buildings built to feature floor to ceiling windows. Not just allowing light, the beauty of full height windows seamlessly connect inside with outside while helping to convey a sense of height and space. Windows at 618 Carnarvon will additionally welcome the views of the Fraser River, Mount Baker, and the North Shore Mountains. What's more, the central location of 618 Carnarvon boasts a near perfect walk score. Situated in downtown New West, blocks away from the Fraser River, 618 Carnarvon sits within the entertainment district and is immersed among the most necessary amenities.

Among the most noteworthy include The Anvil Centre, home to conferences, arts, dance and heritage programs, and the volunteer-run Bernie Legge Theatre, featuring comedies, dramas, classics, and original plays, both injecting arts and culture into the community.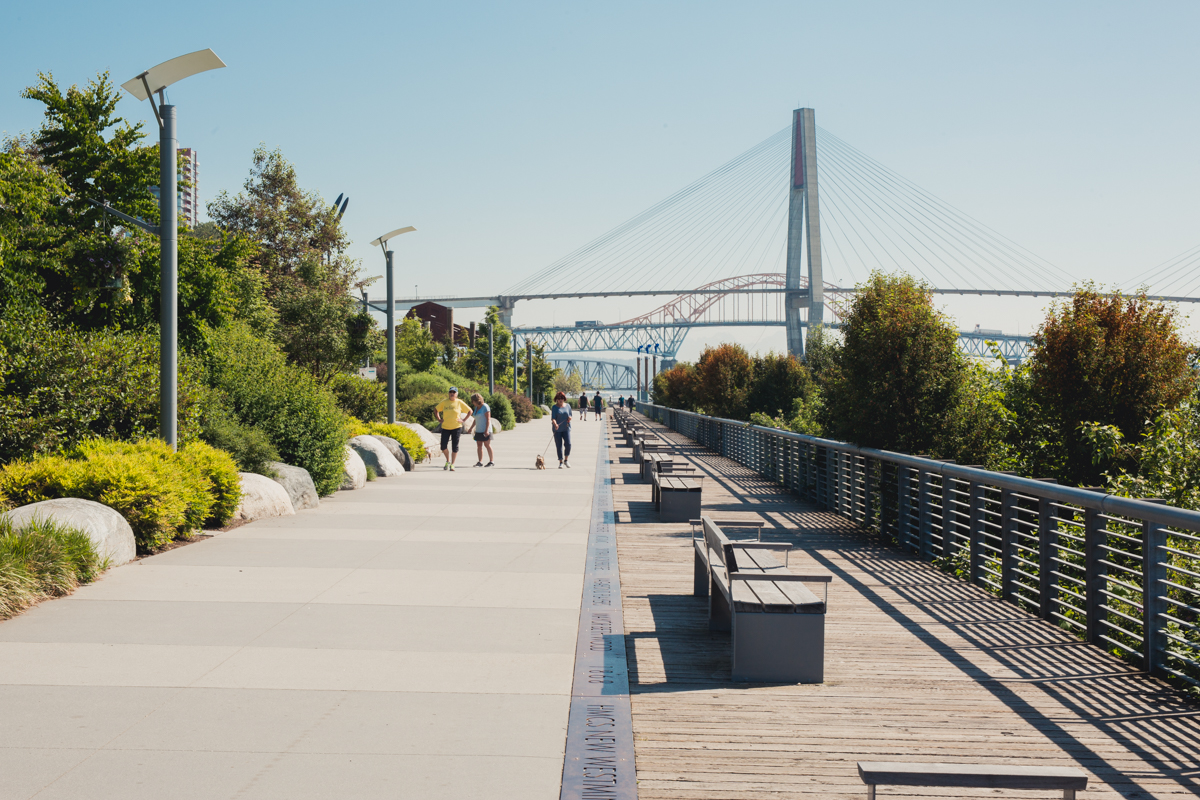 Convenient and mindful transit
For those who commute, efficient transit options play a vital role in their day to day life. Thus, walking-distance-access to both the Columbia and New Westminster SkyTrain stations make for ease and simplicity. However, with proximity to transit can come with the challenge of extra noise. Thankfully, Carnarvon will be built with an 'encapsulation' design offering acoustic benefits for the residents and the broader neighbourhood.

Coming Fall 2018
Don't miss your opportunity to be a part of the New Westminster community. Priority registration is encouraged for those wishing to receive information the latest information on 618 Carnarvon by Skyllen Pacific The presentation centre can be found at 618 Carnarvon in New West on the corner of Sixth and Carnarvon. Register Now.

Looking for more pre-sale opportunities? Be sure to follow our blog for the latest project and community updates, or reach out to a rennie advisor for more information.