Launched in July 2012 by chefs Dan Olson and Tyler Day, Railtown Cafe is the spot to go in Railtown for a quality grab-and-go meal or snack. We sat down with Dan to discuss what—after the whirlwind of opening restaurants in cities from Whistler to Cairo for Four Seasons, followed by becoming a chef at the Beverly Hills Hotel and the Hotel Bel-Air—brought him back to his hometown Vancouver.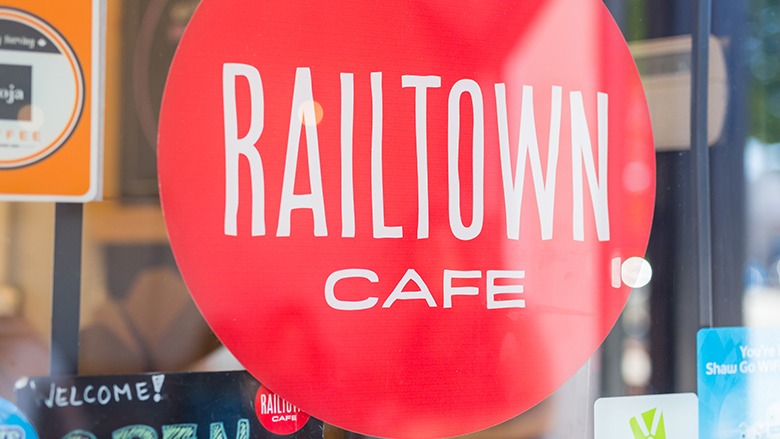 What made you choose Railtown as a location?
I was living in Los Angeles, but I was coming up here because I was chosen to be the coach for the Bocuse D'or. I started consulting; doing some consulting work in the space that Railtown is now. That was in June 2012, and I had my doubts about the area as a place to open a café at the time…it seemed to be mostly homeless drug addicts. After a couple of months, though, it started to grow on me, and it all worked out.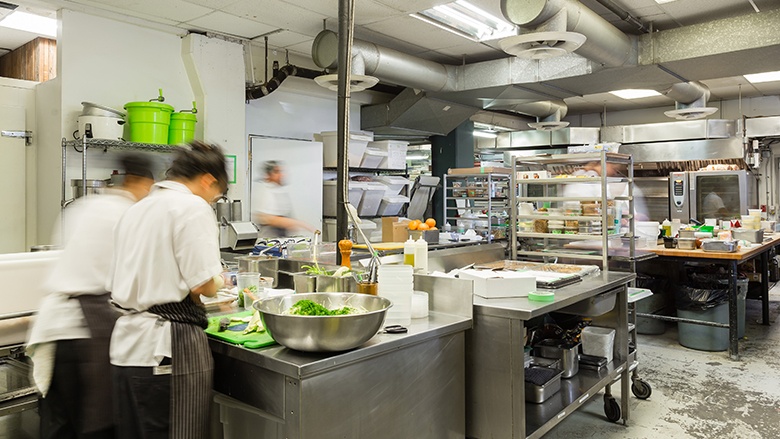 What makes Railtown Café special?
Definitely the quality of our food and the work we put into it: everything is made in house from scratch. If we make a sandwich, we want it to be the best sandwich, made with our own bread and our own meats, cooked exactly the way we want them. I think that's really what sets us apart.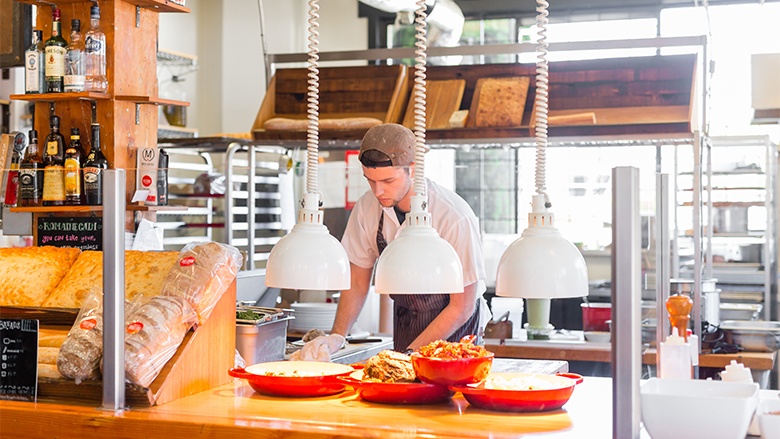 Can you tell me more about the menu? Any must tries?
The build-your-own salad is a huge favourite. We have about 60 options for people to choose from, a selection of six different proteins they can put on top, and garnishes change seasonally. It gives customers a creative method to make their own salad. On our sandwich menu, the chicken club is one of our signatures, and it outsells everything else by double.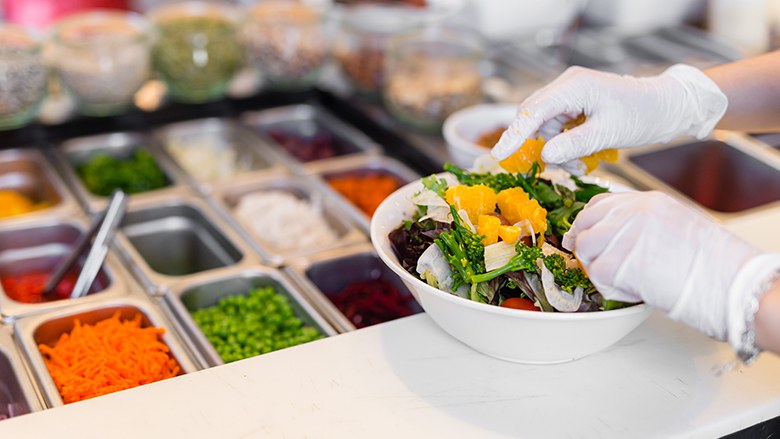 What were you doing before you opened Railtown Café?
I left Vancouver, where I was born and raised at 19, and I moved around quite a bit, working abroad in high-end fine dining of five-star hotels for about 25 years before I came back to do this. I was at a stage in my life where I just needed to do something on my own, and I wanted to simplify things, so I created the Railtown's comfort menu.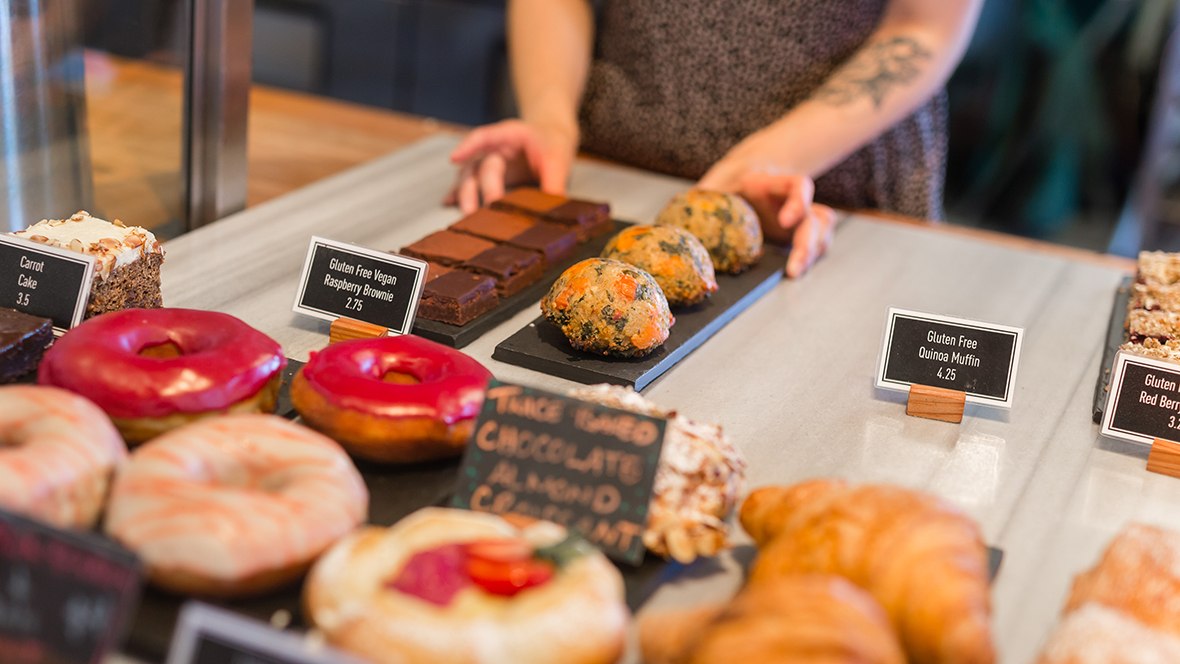 Can you tell us about a high point since opening?
Opening day. It was kind of a roll of the dice, and we were hesitant. The people around here had been craving a new restaurant, but the restaurant that came before us wasn't a big hit, so they didn't have the highest hopes, either. On our first day, though, we did about 250 covers, and people were saying, "finally, we have a place to eat where we work." That was great. Now, we average about 450 covers a day out of this little 22-ft shop, and we've since launched Railtown Catering, as well as two other café locations, one on Howe St. in December 2016 and another on Main St. in April 2017. We'll be opening our fourth location on Granville St. in August 2017.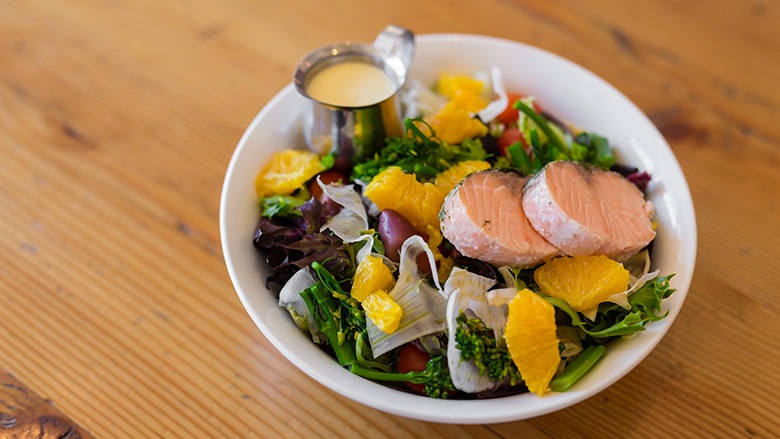 How do you think your regular customers would describe you?
They are awesome customers, first of all, and there's a really good mix of people in this neighbourhood. They appreciate that we personalize their experience. Our baristas and chef are on a name-to-name basis with a couple of hundred people each, and we have buttons for some of them—"The Greg" or "The Lucy"—in the system.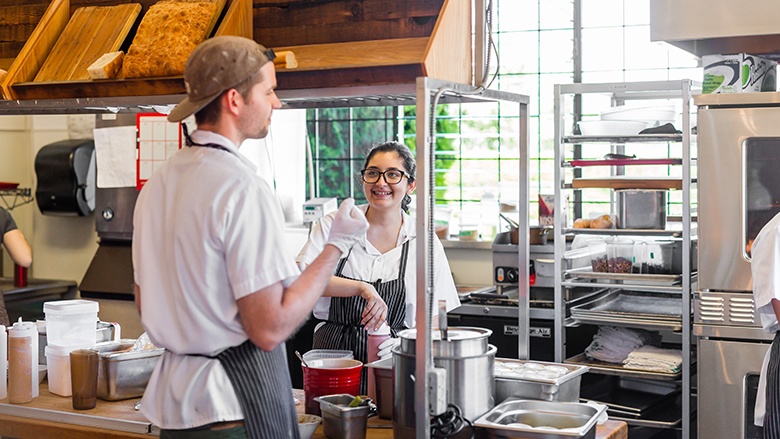 Describe one of your favourite customers.
Mariko. She comes in every single morning with her husband, John, and gets two coffees, a muffin, and a yogurt parfait. Her kids go to the Japanese preschool down the street, and they come in every Friday for our homemade ice cream. We let them scoop it themselves, and it's fun to see little kids running around the café smearing chocolate all over. They call me Ice Cream Dan.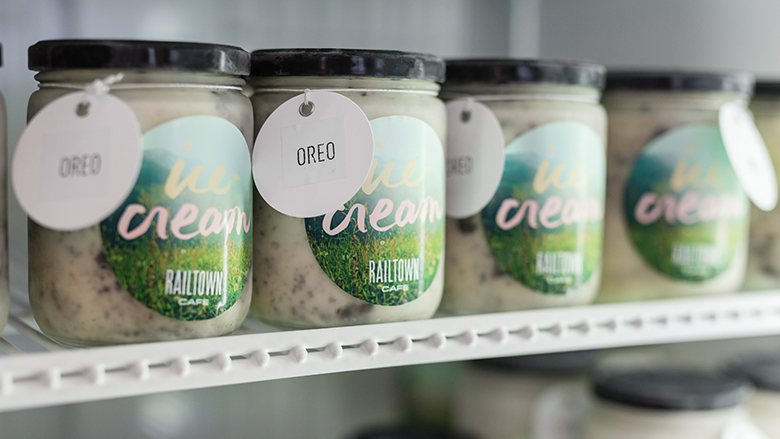 What's your favourite Railtown hidden gem?
It's on the other side of Main St., but it's literally a 30-second walk from here: the Alibi Room. I've rolled in there for breakfast and a quick pint countless Saturdays and Sundays before coming to work at Railtown Café.

Do you have any other favourite local businesses?
There are so many great businesses in the area…it's hard to pinpoint one:Dialog, Aritzia, Inform Interiors, Jan Kath are all great.