Meet Amy Chan, new member of our growing Advisor team.
What inspired you to join rennie?
When I was in the process of exploring options for potential brokerages to join, I had a few criteria that were very important to me:
Relevancy within the industry. rennie is a leader in the pre-sale market and in the marketing arena for developers. Joining rennie allows me to set my foundation in a brokerage where I get to learn from some of the best.

Support from Managing Brokers and peers. This criterion was checked off immediately after meeting with rennie's Managing Brokers, Gerald and Vincent. They genuinely want to help provide guidance and support for new Advisors as well as seasoned Advisors.

Great culture! At rennie there is a wonderful view on work/life balance and they understand the importance of making sure that the scales are evenly weighed. There are many events hosted by rennie that support this work/life balance approach, be it family geared events, to Advisor gatherings, to building a stronger network among other rennie Advisors.

Ongoing education and training. I enjoy the weekly training sessions that relay and discuss important changes within the industry as they happen. Plus, it keeps me in the loop of things going on within rennie as well. The Advisor training is a great forum to keep learning in a field where the learning never stops.

What got you into the real estate industry?
After taking a leave from the financial industry, I had time to think about career options where I could utilize my skills, as well as be challenged in ways that weren't typical of an office environment. Immediately I thought of real estate. First and foremost, I enjoy client interactions and customer service. Secondly, being in real estate will provide that daily challenge I am seeking because you never know what kind of mixed bag your day can bring.

What do you most look forward to about coming into the rennie office?
Can we just talk about the onsite pastry chef? It's amazing to come into an office that smells as good as rennie does! Plus, being around such a diverse group of motivated people makes it that much more enjoyable. It's hard not to feed off those good vibes.

What is the most rewarding part of the job?
There are a lot of positive aspects in this field, but for myself, to be able to help and advise a client through potentially one of the most important and expensive transactions in their life ranks top for me.

What qualities do you most value in the people you surround yourself with?
Genuine, loyal and honest are the qualities I appreciate the most in people.

What's one thing most people don't know about you?
I'm quite scared of open ocean waters. It brings me back to the time when I almost drowned in the waters of Cabo, Mexico.

How do you start your day?
Strong coffee and a one-hour sweat sesh.

What makes a home feel like a home?
The people.

What's the most memorable place you have travelled to?
Japan. I just couldn't absorb enough of the amazing culture and the food is top notch! Japanese people have such an amazing eye for detail.

What's the first spot you go to after coming home from a trip abroad?
My favourite spot has to be Mr. Red Cafe for a super spicy bowl of Bun Bo Hue. Nothing beats a hot bowl of bone broth.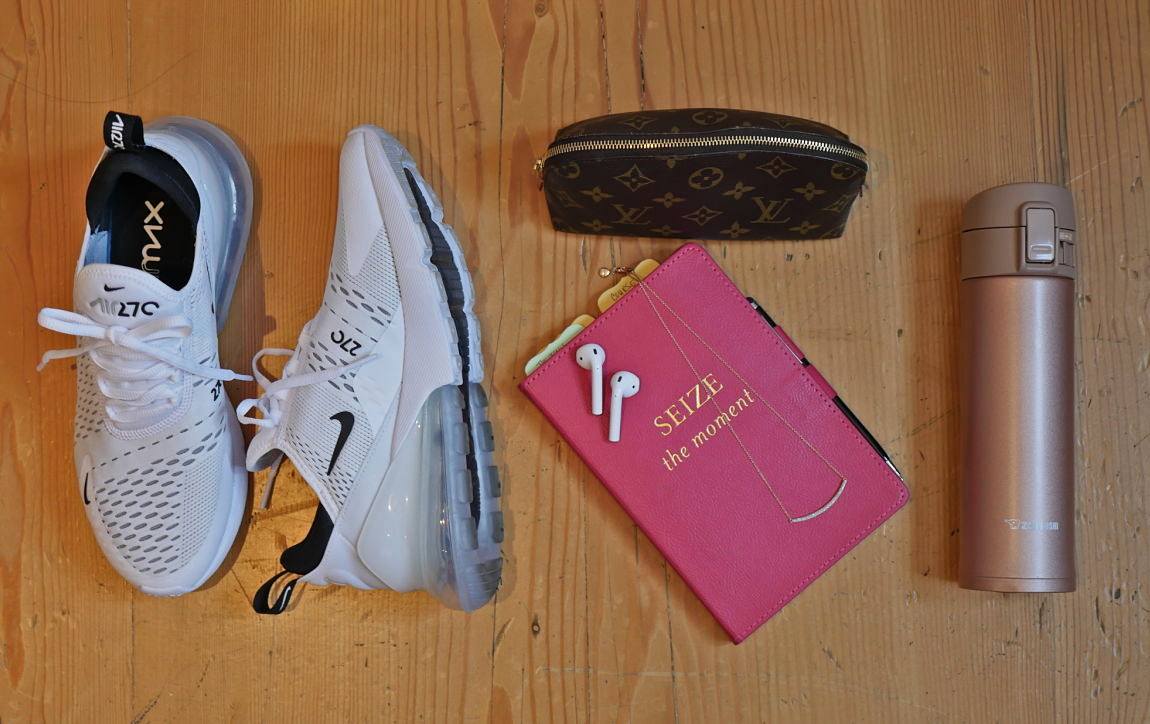 Tell us about your everyday essentials.
These essentials are a must for me. First thing in the morning, I either hit the gym for weights or go to Moksha Yoga for a "drip in your mouth, my eyes are burning" sweat session, so I need to have my AirPods, Zojirushi thermos, and kicks. I always have a notebook with me to help collect my thoughts as they seem so fleeting at times; I blame "mommy brain". I carry my little make-up bag everywhere, ever since I saw a Kenneth Cole ad years ago that read, "You should always put your best foot forward because you're on camera over 100 times a day." My Monika Vinader necklace has sentimental value to me and reminds me of goals I've reached.
Thank you, Amy. Welcome to #teamrennie!