Meet rennie advisor Andy Mah

Why do you work with rennie?
rennie was my first option to work with when choosing a brokerage. The brand, marketing, and professionalism were the main reasons why I wanted to join the rennie group.

What makes you passionate about real estate?
Pre-sale construction developments always make me passionate about real estate. I love seeing the potential growth in the community and plans in the city. I also really enjoy talking to people about real estate and questions within the market.

What do you most value in your friends?
Trust, kindness, and integrity.

What do you most value in your colleagues?
Hard work, commitment, guidance, and support.

What are the biggest time wasters in your life? What do you do to manage them?
NFL - I tend to try to watch and read too much about football. Also joining too many fantasy football leagues. So this year I've decided not to join any leagues...

Name one or two of your favorite gems (ie. A place, thing, etc.)
Salt Spring Island and Chambar Restaurant.

Why do you love living in Vancouver?
Beautiful Scenery, family, and friends.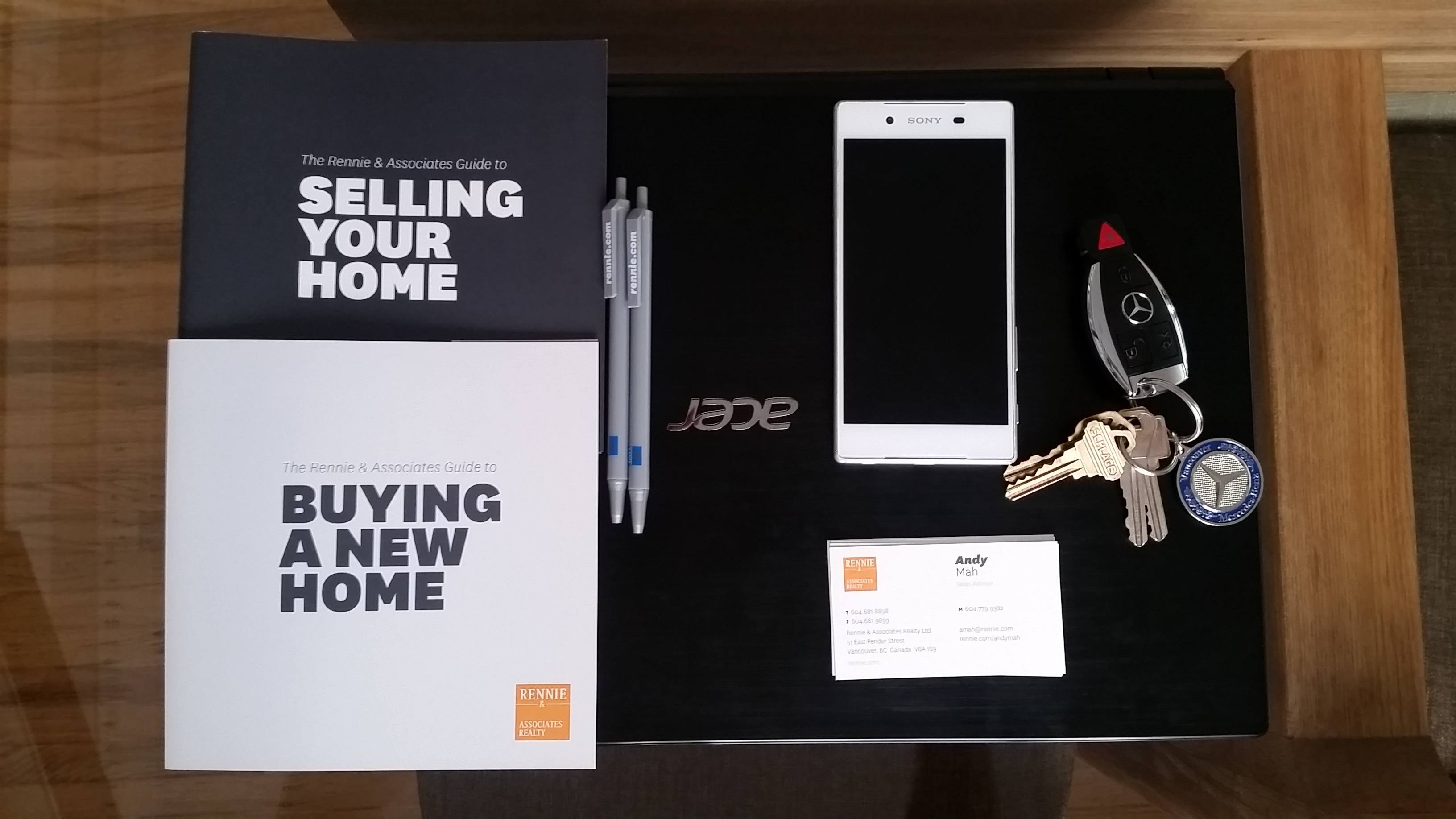 Tell us about your everyday essentials.
I am pretty simple; laptop, phone, keys, business cards, Buy and Sell Home Brochure - you never know when an opportunity will strike :), and two pens, in case I lose one.

Thanks Andy!