Meet
Ariana
, a new member of our growing advisor team. Learn 13 fun things about Ariana including why she joined rennie, her favourite thing to splurge on, and her most memorable concert experience.
What inspired you to join rennie?
I was looking to align myself with a company that embodies and reflects the kind of culture I see myself a part of. rennie philosophies are ones that I can confidently stand behind. They encourage and support work-life balance as well as career growth through ongoing training and teaching their team members, not only to grow and evolve but to flourish and become the best at what we do.
What led to a career in real estate?
The desire to own my own home as well as helping others in my community realize and achieve that dream for themselves. It's such a wonderful feeling providing assistance to people while they begin a new chapter in their lives.
What's one thing most people don't know about you?
I'm super crafty, I love making things. Every year I make my family's Halloween costumes. I recently made my son an Eagle outfit for animal spirit day at school, I also made my husband a beer advent calendar last year and the list goes on. I love being creative and seeing my ideas come to life.
Your favourite thing to splurge on?
Travelling with my family. I want to share the diversity of our world with my children. By the time I was 25 I had already visited over 22 countries. I love experiencing other cultures, immersing myself in the environment, eating local delicacies, and learning the history. Traveling teaches you to live in the moment and enjoy each and every second of the experience to the fullest and also truly appreciate what you have at home.
What do you collect?
During my travels I collected postcards from each Country I visited.
Go to after work spot and drink?
I love Cactus Club, they have the best butternut squash ravioli and paired with their signature caesar...delish!
Best outdoor space in Surrey?
I live close to the Cloverdale Athletic Park and for purely selfish reasons this would have to be my favourite for the simple reason of proximity and convenience to take my kids and dog to. They have everything a little kid would want in their backyard from a bike park, baseball diamonds, basketball hoops, a hockey arena, soccer fields, and a water park. It's just the best!
A personal mantra to live by?
Always be honest. I tell my kids often that we all make mistakes but as long as we are honest with ourselves and own our actions and behaviour, people will respect our integrity. It can take a lot of courage to be honest but it fosters authentic and genuine humans and that's the kind of men I want to raise.
It's Saturday night 8pm, where are you?
On my couch, watching Murder mysteries with a glass of red wine.
The condiment you can't live without?
Hot sauce, I like things spicy!
Favourite travel destination and why?
I've been fortunate enough to travel quite a bit so this is a tough question because I love a lot of places for many different reasons. But one of the top contenders would have to be Vietnam because I really admired how much pride they had in their country. The scenery was exquisite and the people were so kind and helpful.
Most memorable concert attended?
My husband and I went to Coachella in 2007, on the last night we set up shop in one of the front rows to see Rage Against the Machine. They aren't one of my favourite bands by any means but I knew it was going to be a show to remember. It was so crazy, in fact people actually started fires in the mosh pit which led me to have my first and only crowd surfing experience. To see thousands of people jumping up and down in unison was one of the most incredible things I have ever witnessed.
Most memorable job prior to real estate?
I worked at The Old Spaghetti Factory for 8 years while putting myself through school and travelling prior to starting my career. I didn't realize it at the time but that job set the foundation of my skill set for my real estate career. It taught me how to work under pressure, build great customer relationships, time management, team work, communication, as well as adaptability. I also developed many life long friendships and met my current husband so it's a job I remember fondly.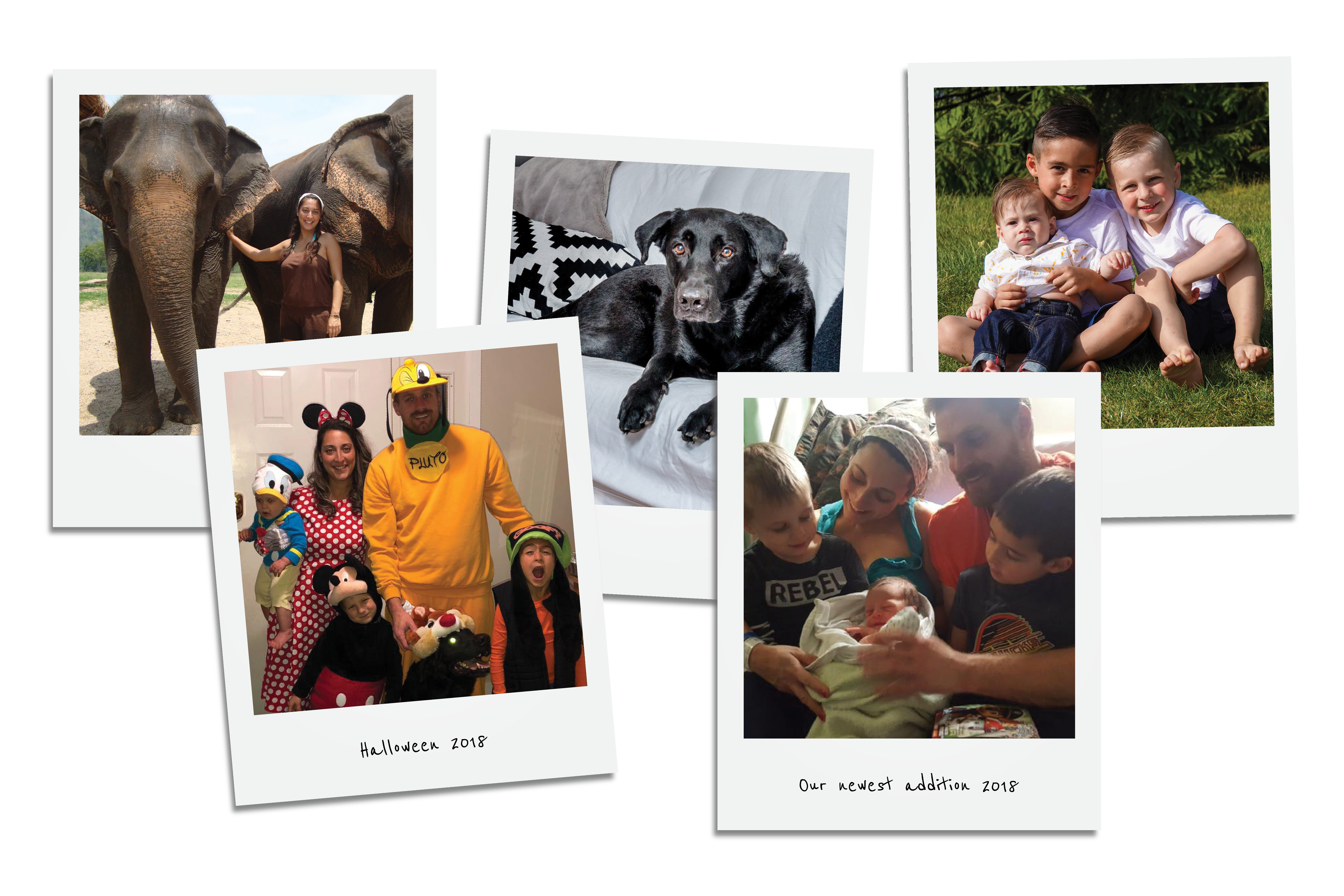 Thank you,
Ariana
. Welcome to #teamrennie! 
Our full-service brokerage will help you build your career through a supportive and collaborative environment with consistent mentorship, and the opportunity to align yourself with our reputation for real estate excellence. Learn more here.