Meet rennie advisor Bien Matute. 

Why do you work with rennie?
The leadership team at rennie are some of the best in the industry. Having close proximity to all of that knowledge and expertise is a large part of what gets me into the office as often as possible. Coupled with the many rennie museum events that allow me to host friends and clients in an environment that no other brokerage has and our unparalleled access to presale opportunities, why would I work anywhere else?

What makes you passionate about real estate?
Being a part of such a major milestone in a family's life provides job satisfaction unlike any other and every day there is a new and unique opportunity to guide clients in their real estate decision-making.

What do you most value in your friends?
Honesty and intelligence.

What do you most value in your colleagues?
This is where the leadership at rennie really shines. They only bring on new advisors and head office staff that are genuinely really nice people and are truly good humans.

What are the biggest time wasters in your life? What do you do to manage them?
Social Media is a great tool in our profession but it is so easy to get distracted by that Facebook/Instagram/Snapchat notification. When I am working on something with a timeline I will turn my phone on Do Not Disturb mode which silences all notifications and allows me to focus on the task at hand.

Name one or two of your favorite gems (ie. A place, thing, etc.)
O'ahu.

Why do you love living in Vancouver?
Born and raised in Vancouver, I was very fortunate to have had the opportunity to experience a lot of what our beautiful city has to offer. From our mountains, beaches, golf courses and parks to our eclectic dining and shopping scene. There is little one would want after spending some time in our home town.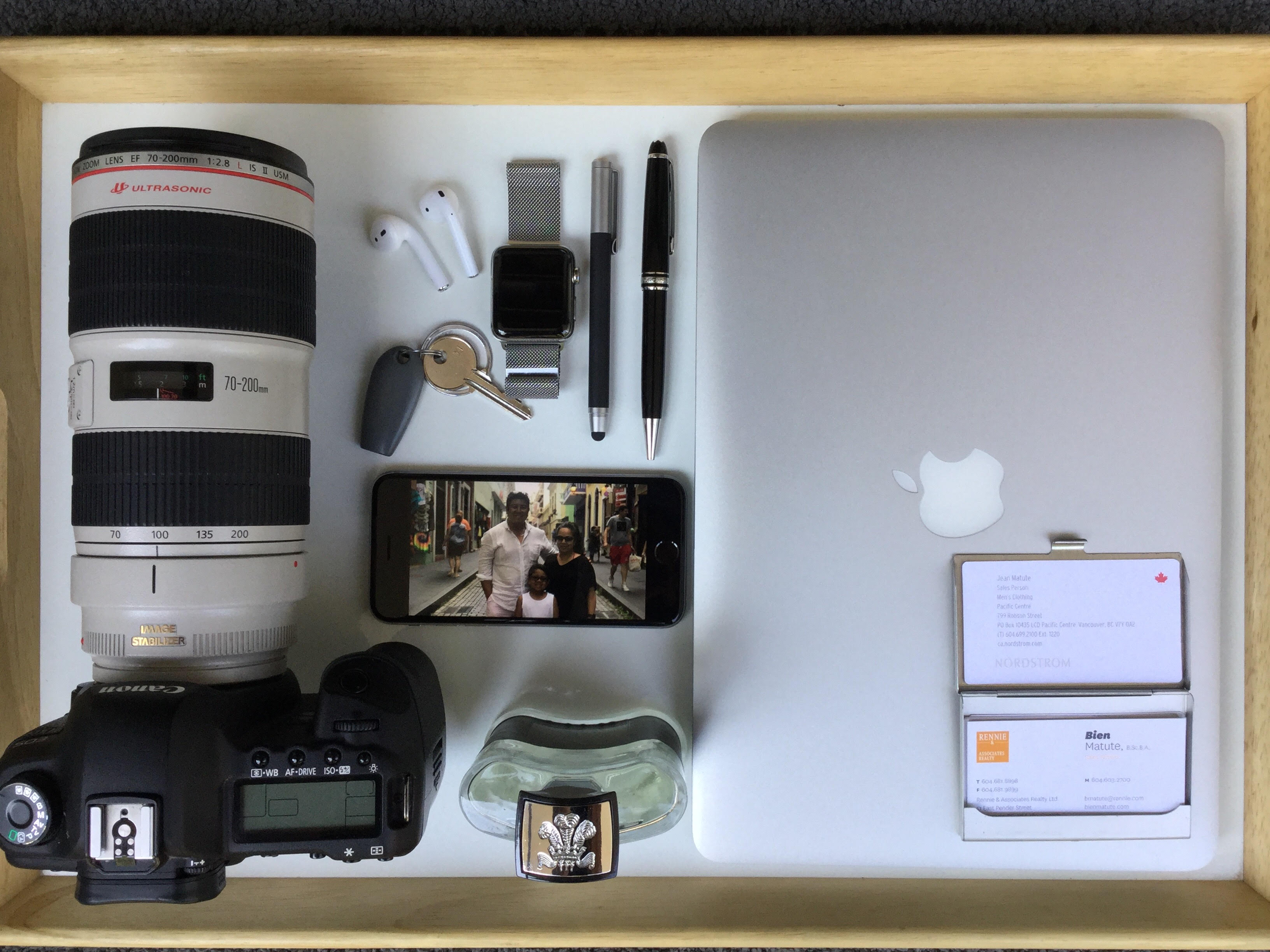 Tell us about your everyday essentials.
I've been passionate about Photography for as long as I have been a father which is also how long I have been in Real Estate (lucky 7th year) so I will almost always have my camera with me. Headphones for podcasts and playlists. Apple Watch to never miss a message. Tablet stylus for the all important client signatures. Laptop and phone are essential communication tools to get work done anywhere, anytime. Keys to the office. Business cards. A memorable scent and a very thoughtful gift from my youngest brother when I started my Real Estate career, my Meisterstuck Mont Blanc pen.

Thanks Bien!