Meet Brandan Price, Advisor at rennie.

Why do you work with rennie?
I work at rennie because of the people and the family atmosphere that I feel when I come to the office every day.

What makes you passionate about real estate?
I am most passionate about the different forms and uses of real estate and their architectural significance within the city.

What do you most value in your friends?
I value reliability and trust the most when it comes to my friends.

What are the biggest time wasters in your life? What do you do to manage them?
My biggest time waster would be doing unfulfilling paperwork, and I manage this by trying to do this paperwork after hours and not during the regular business day.

Name one or two of your favorite gems.
Two of my favourite gems would be the golf course and travelling.

Why do you love living in Vancouver?
I love living in Vancouver because of the cultural diversity, great food, clean air, outdoor activities, the Seawall and the ability to golf, ski, and swim all in one day.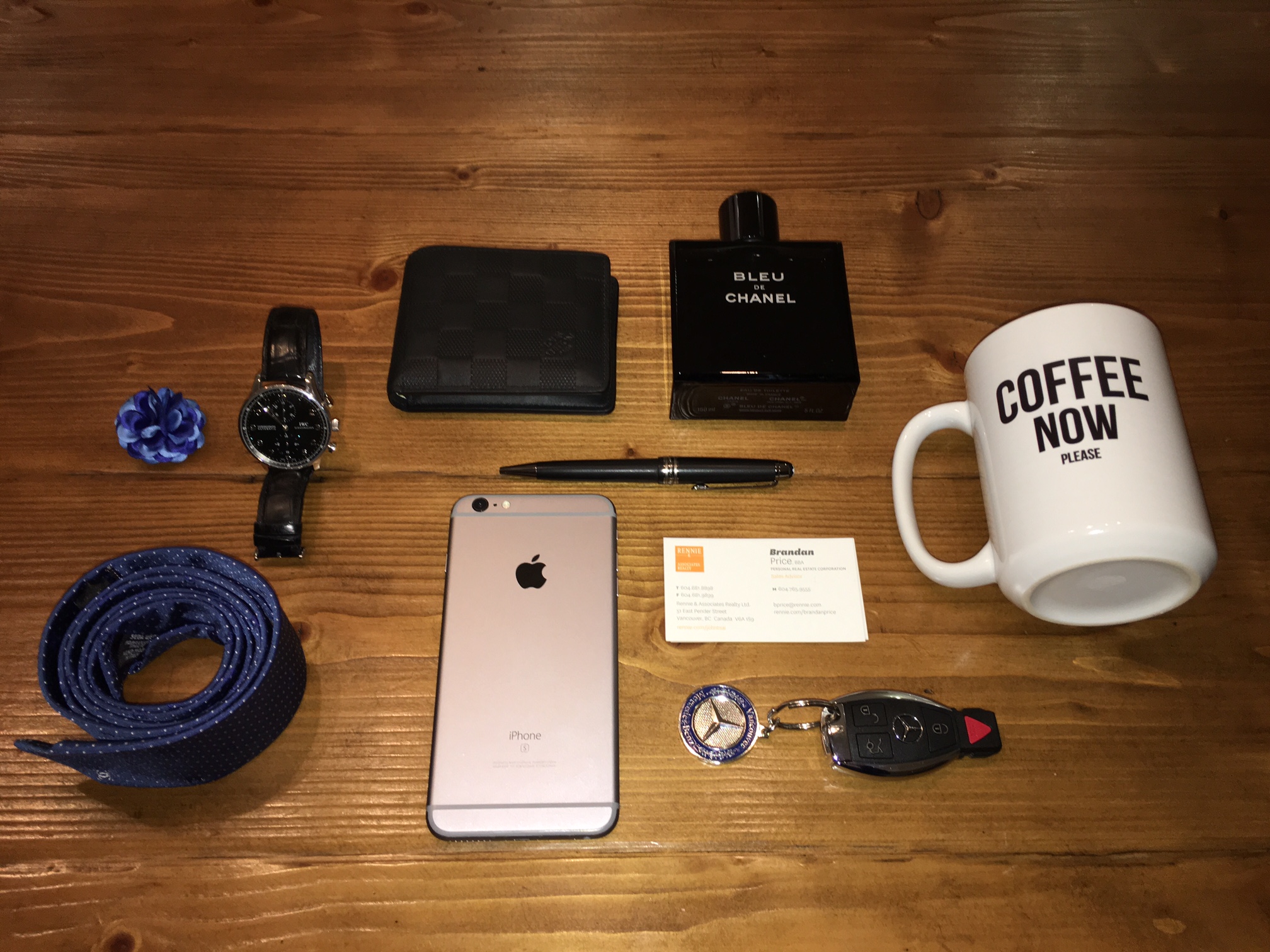 Tell us about your everyday essentials.
Everyday essentials - I love my iPhone Plus, as I'm on my phone most of the day. Really like my wallet or card holder to match what I'm wearing and fun-coloured socks. I also love to wear a watch to stay on time, and it pairs as a nice accessory to my business attire. Having a pen allows me to always be ready to write something down if needed. Dress shoes and a belt to match. Sliders and training shoes to wear after a day at the office.

Thanks Brandan!