Meet
Celina
, a new member of our growing advisor team. Learn 15 fun things about Celina including why she joined rennie, her favourite thing to collect, and her most memorable job prior to real estate.
What inspired you to join rennie?
I envisioned myself working with a team of collaborative real estate professionals guided by great mentors and supported by a brand that is trusted in the industry. I have always admired the strong presence of rennie especially in relation to project developments that help build better communities. I was inspired by the excellent service and expert knowledge that rennie provide consumers. I want to align myself with the amazing rennie culture and become well established in the industry through the countless opportunities rennie provides for professional growth.
What led to a career in real estate?
I started as an unlicensed assistant to my Realtor dad and enjoyed helping him with his paperwork and daily office tasks. Watching him interact with different clients and deal with diverse transactions, I became curious about the business. Eventually, with my dad's mentorship, I pursued my license. It excites me to be able to assist clients in achieving their real estate goals while providing great service to them.
Share one thing most people don't know about you?
I have an eye for art and design and I love artsy stuff. Originally I wanted to pursue a career in the fashion industry. I went to fashion school for college where I took fashion design and merchandising. 
The most underrated restaurant in South Surrey?
I live in South Surrey and I have tried many restaurants in the neighbourhood. I'd say
Red Rose Restaurant
in White Rock is underrated -- they have a cozy vibe and serve delicious food with good service.
Your favourite thing to splurge on?
Travel and dining. I am a foodie and I like to try out new restaurants and explore different cuisines. I savour the experience and ambiance of dining in fine restaurants, bars, and lounges. When travelling, I like to check out some of the best spots in town.
What do you collect and how big is your collection?
I'm a Starbucks lover and collect Starbucks merchandise and collectibles, including their drink-ware, accessories, holiday trinkets, etc. I also just started collecting Starbucks City Mugs--a nice little souvenir from each city I visit. I'm working on expanding my collection...cheers to more travel!
Best outdoor space in the city?
I love Stanley Park! It's good to have downtime and reconnect with nature, enjoy a quiet walk or run the seawall. I appreciate the wonderful views of the beaches and lush greenery. There are so many activities you can do there.
A personal mantra to live by?
"I am in control of my life." I believe a happy life comes with self-mastery and being responsible for our own thoughts, actions, and feelings.
Who is your industry idol and why?
Bob Rennie is is an inspiration and a genuine individual who helps build communities. He shows perseverance and dedication in his career which has led him to success in the industry. I also admire his humbleness.
Current bedside read?
My journal. I write in it every morning to help jumpstart a positive and productive day. 
It's Saturday night 8pm, where are you?
I'm trying a new recipe at home, cooking and baking for family and friends, or enjoying a good show or movie.
Favourite travel destination and why?
Vegas! It can actually be relaxing there and it's always a nice mini getaway. I enjoy their spontaneous food and excellent amenities in hotels, and I like going to shows and concerts. There are so many fun activities to do besides partying all day and night. Plus, it's just a quick flight from Vancouver or Bellingham. 
Most memorable concert attended?
Jennifer Lopez's residency in Vegas in 2018. I am a huge fan and I admire her so much. It was my first time seeing her live and I was ecstatic!
Most memorable job prior to real estate?
I had a good experience working at River Rock Casino in table games. It was fun and exciting and I made some amazing friends through work.
Favourite cookie from rennie?
Classic chocolate chip.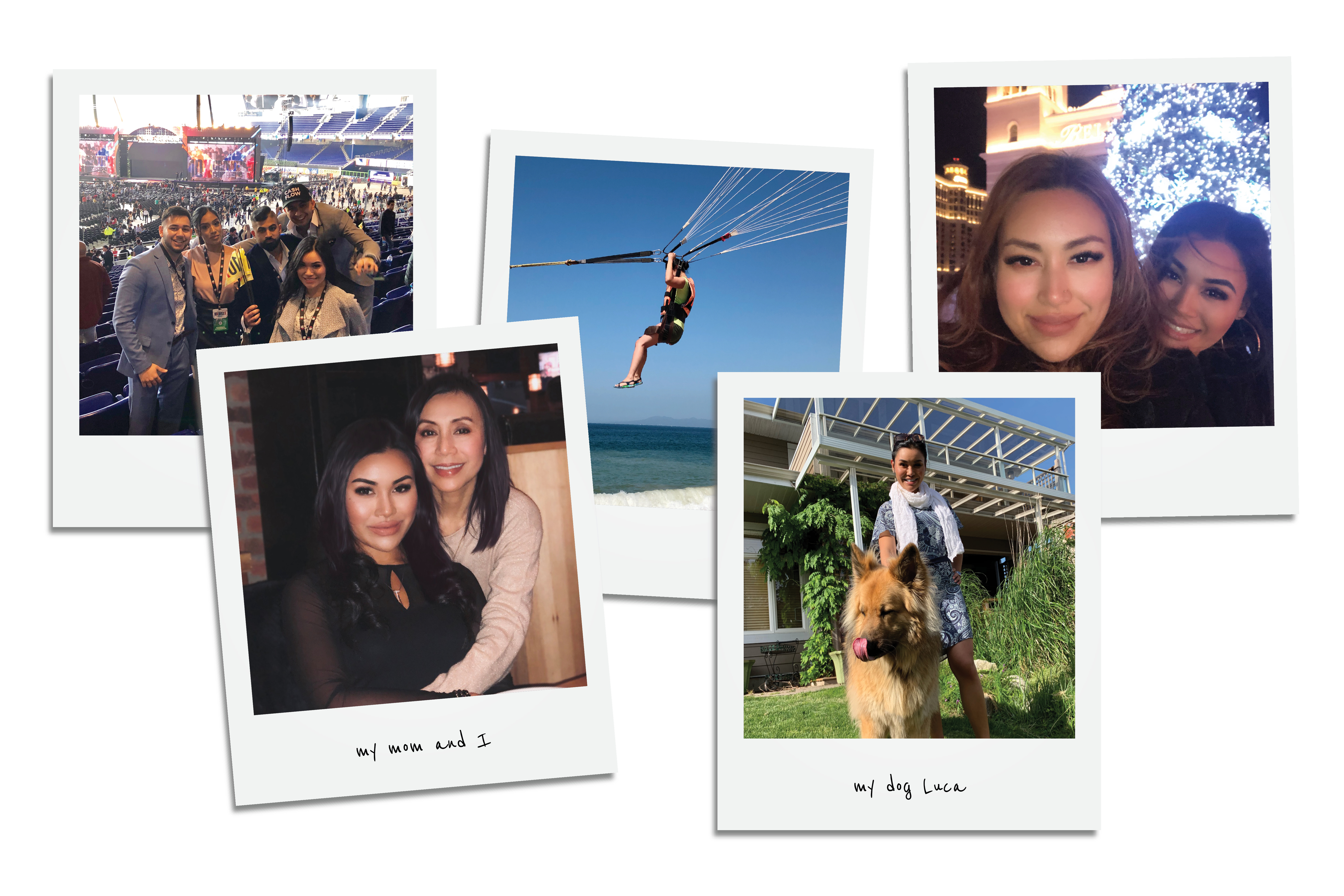 Thank you,
Celina
. Welcome to
#teamrennie
! 
Our full-service brokerage will help you build your career through a supportive and collaborative environment with consistent mentorship, and the opportunity to align yourself with our reputation for real estate excellence. Learn more here.