Meet Danny Cheng, new member of our growing advisor team.

What inspired you to join rennie?
Ever since I was young, my family has been constantly involved with real estate overseas. My parents would explain to my brother and I about the importance of investing in property and how to do it. Gradually, everything started rubbing off on me, and I naturally became interested in Vancouver's own real estate market. I decided to join rennie because of the great service I received from another rennie advisor. The whole process was fast, smooth, and easy to understand. I knew I made the right decision after joining rennie because of all the helpful Advisors in the office.

What got you into the real estate industry?
For as long as I can remember, real estate talk during family dinners has been my reality. Every month, my family would host a big family dinner and all my extended family would come over to eat. Inevitably, the topic of conversation would land on real estate. I would sit there like a sponge, absorbing everything. My interest in real estate continued to grow over time, and I just wanted to be more and more involved with it.

What do you most look forward to about coming into the rennie office?
I love going to the office and chatting with some of the amazing Advisors. Plus, the baked goods at the office make it irresistible.

What is the most rewarding part of the job?
I have two favourite parts of the job. One, seeing the gigantic smile on my client's face after landing their dream unit or house. I find that moment very soothing, as I know I've done my job. Secondly, I get to see all the different types of homes people have, which is rewarding to me. Each house tells a story and I am very lucky to be able to enter so many different homes to see the unique aspects of each of them.

What qualities do you most value in the people you surround yourself with?
I surround myself with hardworking, knowledgeable, honest, optimistic, and resilient people.

What's one thing most people don't know about you?
I have an abundant knowledge in building houses.

How do you start your day?
I make my bed, drink a large glass of water, then go for a morning jog.

What makes a home feel like a home?
My bed, my favourite pillow, and my go-to blanket. If I had those three items, I would feel perfectly at home anywhere.

What's the most memorable place you have travelled to?
Santorini, Greece. I stayed in a little hill-side hut overlooking the sea. On top of that, I had my own infinity pool. The sunsets there were absolutely beautiful.

What's the first spot you go to after coming home from a trip abroad?
First thing I do when I get back after a trip is to visit my family and go for a nice massage. I always bring home gifts for my parents and for my grandma. It's become a tradition for me to see them after a trip so I can share my adventure with them. Then, a post-flight massage is a must, it helps me get back into my zone and release any tension I have.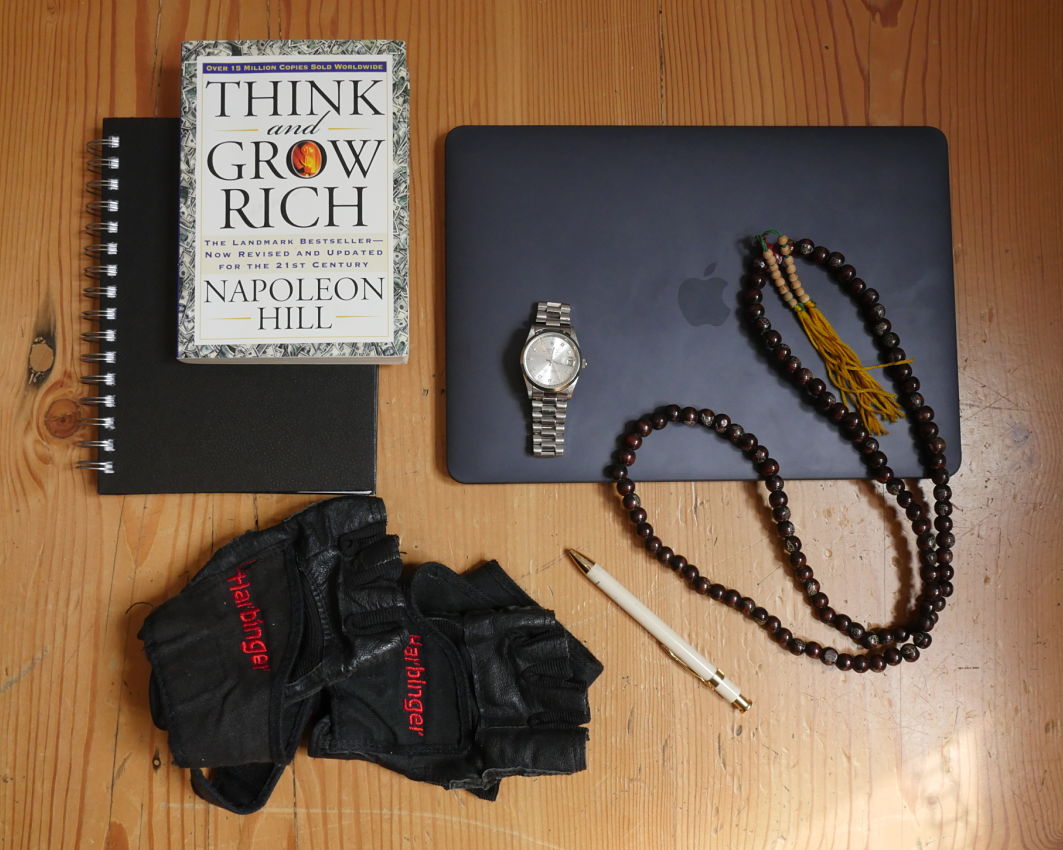 Tell us about your everyday essentials.
The laptop is my essential workstation, it goes wherever I go. My notebook is where I write down a list of tasks I need to complete every day. My watch represents how important time is to me, and it keeps me punctual. I love to exercise and try to fit in 30 minutes of it every day. I also enjoy reading self-development books to broaden my scope of thinking. Finally, the pen and prayer beads are my lucky charms. The prayer beads were passed to me from my grandma and I keep them hanging in my car.

Thanks, Danny. Welcome to #teamrennie!