Meet Deanna Lythgo, Advisor at rennie.

Why do you work with rennie?  
By working at rennie, I have been provided the opportunity to collaborate with the best in real estate trade & sales in the Vancouver and Lower Mainland areas and value the relationships I have formed with our cities most influential developers.  

What makes you passionate about real estate?  
I operate on a model of being service-oriented. I love the drive and quality of the colleagues and clients I have the privilege of being surrounded with daily. I am proud to be part the teams of Sales Advisors - knowing these individuals are selected because they embody a similar work philosophy as I do.  

What do you most value in your friends?  
My friends are so kind and approachable. I find comfort in knowing that by surrounding myself with like people, I am creating an inclusive environment both professionally and personally.  

What do you most value in your colleagues?  
I value how mindful my colleagues are when it comes to helping one another. The unique mix of experience in our bullpen allows for mentorship and true camaraderie.  

What are the biggest time wasters in your life? What do you do to manage them?  
Instagram. My investigatory skills are quite remarkable...and I do nothing to manage it!  

Name one or two of your favourite gems (ie. A place, thing, etc.)  
Oxygen Yoga in Yaletown followed by a carb-load at Ask for Luigi!  

Why do you love living in Vancouver?  
Vancouver is the perfect mix of Urban and Nature. Not only is it an incredible global destination, but it is a city that you can be yourself and be accepted. It has taught me how to be a sushi connoisseur, and has dreamy decor stores which only amplifies my interior design obsession even more!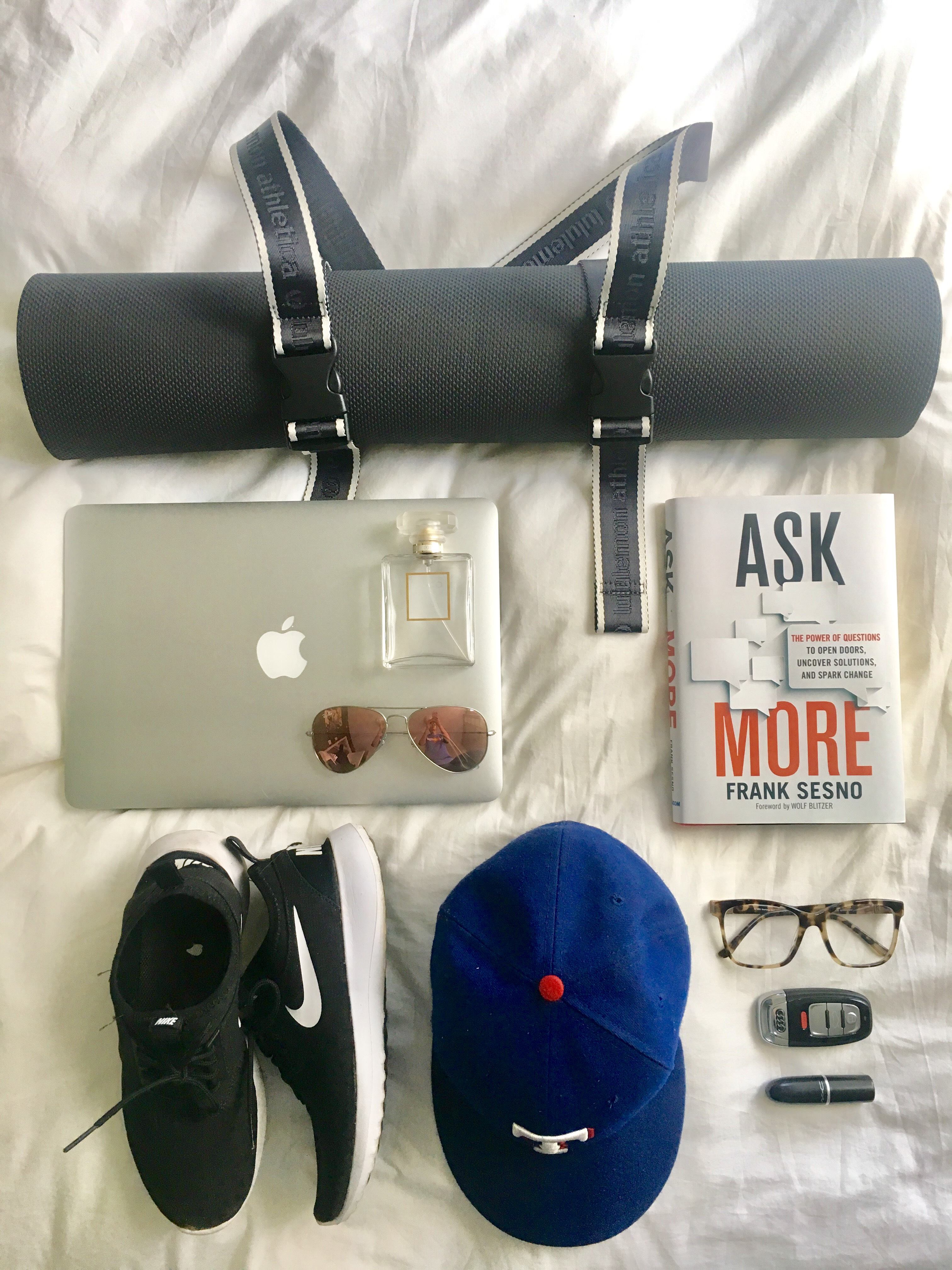 Tell us about your everyday essentials.
I am committed to starting my day early. Awake at 5:30 am for a 6 am Oxygen Yoga class. Nike kicks and my favourite baseball cap for a stroll down to Small Victory in Yaletown for an almond milk mocha. My MacBook Air because it's essentially an extension of my arm! Find me bartop at a variety of cute cafes in Yaletown answering emails or doing some pre-sale development research. Rosé aves...because what girl doesn't love pretty pink things to lighten up a little black dress? Coco Mademoiselle Chanel fragrance. Book of the month: Ask More by Frank Sesno. The power of questions to open doors, uncover solutions and spark change.

Thanks Deanna!