Meet Diana Lamb, Advisor at rennie. 

Why do you work with rennie? 
rennie was my first choice as a new agent. They offer informative training sessions for new advisors taught by the best in the industry. The management team is extremely helpful and they are always willing to give advice and expertise.

What makes you passionate about real estate?
The fast paced environment, the thrill of negotiation and helping my clients find the perfect home.

What do you value most in your friends?
A sense of humour and the ability to stay in touch even though we are a thousand miles apart. Three of my best friends live back home in California but thanks to modern technology and a good long distance plan, we are able to text, talk or FaceTime every day.

What do you most value in your colleagues?
Honesty, a sense of humour and mutual respect.

What has been the most significant change that you've noticed in Vancouver within the last few years when it comes to real estate?
I moved to Vancouver from Northern California about six years ago. The biggest change I've noticed is that the population is growing rapidly and we are building up instead of out. Homes are getting smaller but developers are coming up with innovative ways to make the most of the space they have to work with.

If you were to tell one person "Thank You" for helping me become the person I am today, who would it be and what did they do?
My mom. She has been my biggest supporter and is always there for me when I need her. She has always encouraged me to follow my dreams, even though they led me to a different country.

Why do you love living in Vancouver?
Vancouver is the most visually stunning city I have ever been to, even on a grey day. There is an endless supply of hiking trails, beaches, and lakes to explore in the area which keeps it exciting.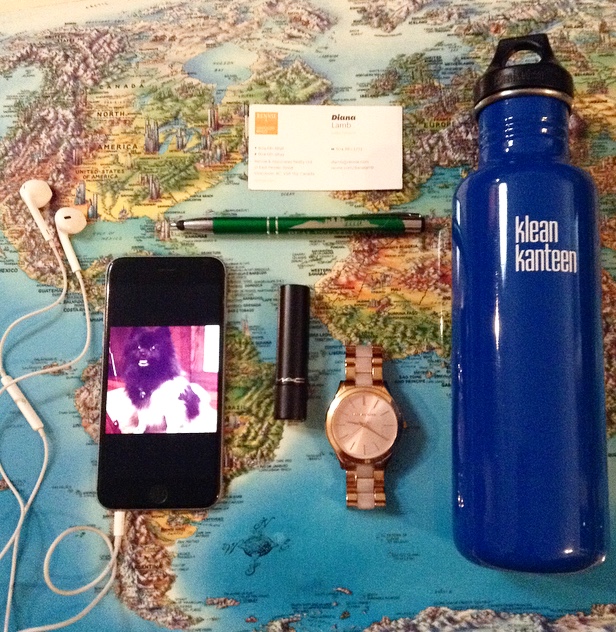 Tell us about your everyday essentials.
My iPhone which I conduct most of my business on. Ear buds for listening to music on my runs, my business cards, lipstick, water bottle, watch and a pen. Also my dog Jasmine who loses her mind every time I walk through the door.

Thanks Diana!