Meet Disa Lim, Advisor at rennie.

Why do you work with rennie?
I am grateful for the people and our positive brand presence within our community. We have some of the sharpest agents in the city. I admire everyone's work ethic and the standard they hold themselves to.  

What makes you passionate about real estate?
It is incredibly rewarding that I am able to celebrate milestones with my clients. I love the moment when I am able to tell my Buyer they got the home of their dreams or share with a Seller that we broke a new record in the area.  

What do you most value in your friends?
Their loyalty.  

What do you most value in your colleagues?
We have a great open door policy and I appreciate the support and advice I get from everyone at rennie.  

What are the biggest time wasters in your life? What do you do to manage them?
I drive a lot as a Realtor. I make sure I group all my meetings for that particular area to trim down travel time.  

Name one or two of your favorite gems (ie. A place, thing, etc.) 
The rennie collection at Wing Sang. Many people are unaware that half our office is an art gallery. We roll out new art every business quarter and we are fortunate enough to host our clients, family and friends for viewings.  

Why do you love living in Vancouver?
Our city offers endless activities. You can spend the morning skiing/snowboarding, afternoon paddle boarding around English Bay and end the day with an evening strolling on the sea wall to catch the sunset. We offer it all.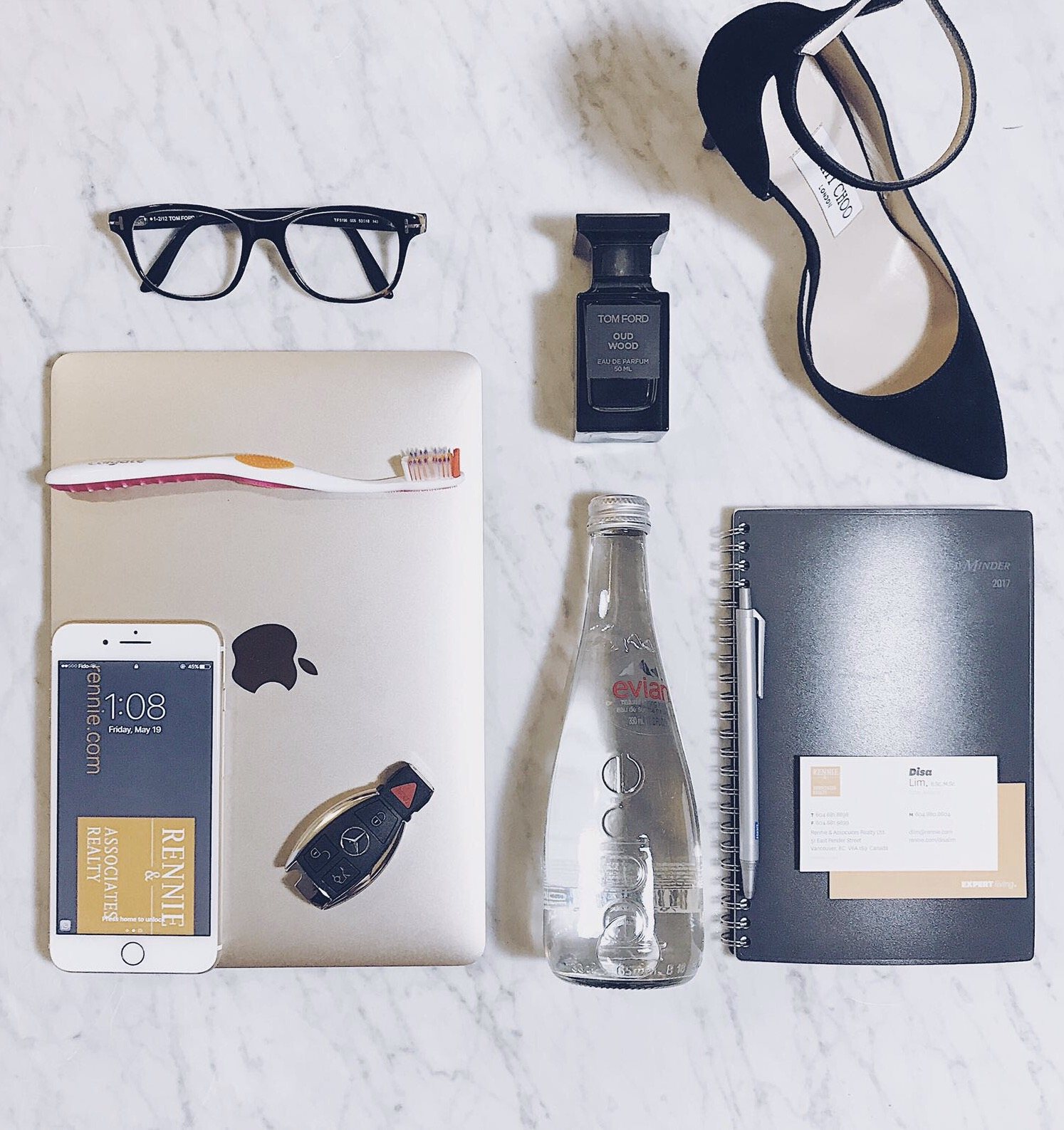 Tell us about your everyday essentials.
I never leave home without my iPhone and business cards. My eye glasses, since I am near sighted and need them to drive. I alway have a pair of black pumps in the car. Bottle of still water to hydrate throughout the day. My agenda to keep all my appointments organized. I keep a toothbrush in my bag because I brush several times throughout the day. I like androgynous scents, so my perfume of the moment is Tom Ford - Oud Wood.

Thanks Disa!