Meet Eric Zamora, rennie advisor.

Why do you work with rennie?
There's a famous quote by Jim Rohn, "You are the average of the 5 people you spend time with most." At rennie, I'm very fortunate to be surrounded by a family of 100+ people, who not only support each other's growth in their own unique way, but also celebrate each other's successes.

What makes you passionate about real estate?
I love that every day is different from the last. Whether I'm working with a buyer on finding their first home, or brainstorming on staging ideas with a seller, I never feel like I'm working!

What do you value most in your friends?
Knowing your friends will be there for you, no matter how much life's responsibilities get in the way - you can pick up right where you left off.

What do you most value in your colleagues?
The best colleagues are the ones that bring the best out of me, but aren't afraid to be my worst critic.

If you had one extra hour every day, what would you do with it?
Research my next big trip to somewhere remote and off the map.

If you were travelling abroad for one week, and could only bring one item, what would it be and why?
My mini iPad fully stocked with travel apps!

If you could live in any neighbourhood in Vancouver, where would it be and why?
I would choose Mount Pleasant for all the good eats, cafes, mom & pop shops and community feel, all in one.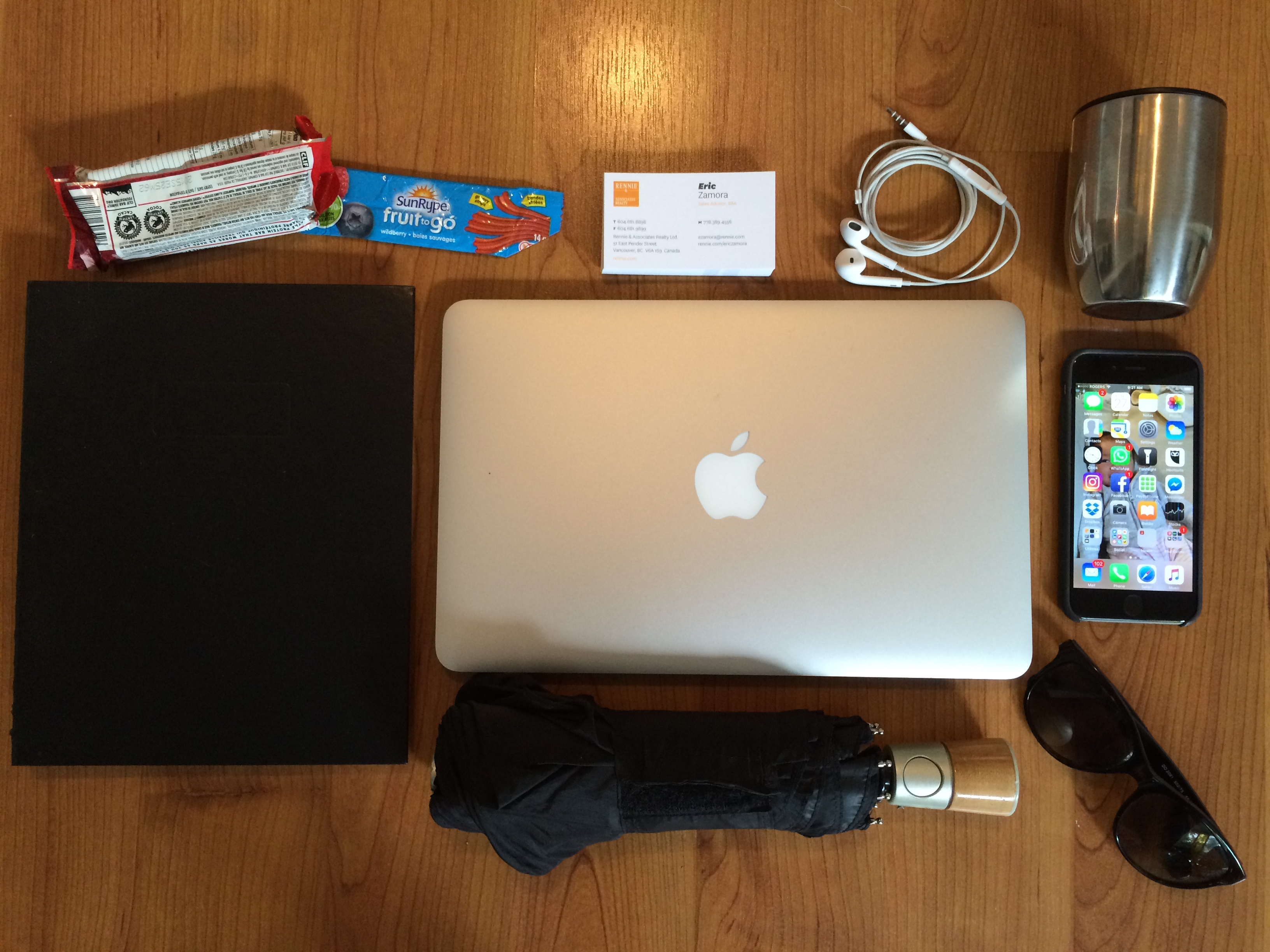 Tell us about your everyday essentials.
Energy bar / Fruit-To-Go to start the day, my notebook to catch all the fine details, nice sized mug for just enough coffee for me, my laptop to work from anywhere and check in on Facebook, my phone to work from anywhere and check in on Facebook, lots of cards so I don't run out, ear phones for the wind down after a long day and umbrella / sunglasses because we never know!

Thanks Eric!