Meet Erica Pang, new member of our growing Advisor team.

What inspired you to join rennie?
Beer Fridays? Kidding! They say your environment is a big factor in end results. They say you will become an average of the six people you spend the most time with. So to sum it up, I wanted to be around motivated, positive, professional, hardworking Realtors who enjoyed a healthy dose of fun, family, and community. I can feel that quality at rennie. Everyone is focused and determined on their goals but always willing to help and share ideas, advice, and always with a smile. I've been at a few brokerages and this is the first one where I haven't seen private Realtor offices. 

What got you into the real estate industry?
Straight out of high school, I enrolled at BCIT in the Marketing Management Small Business Program. Part way in, I realized I probably won't have enough cash to start a business so I transferred over to the Real Estate program. Thus, I got into the industry sort of haphazardly. My first real estate job was at Prospero Group in their commercial property management department. Now several eons later, I am a rennie advisor with two years of sales under my belt, and I can finally say that I am an owner of my own business. 

What do you most look forward to about coming into the rennie office?
The smiles. The baked goods. The energy lift I get knowing we are all going through/have been through the same ups and downs, yet knowing we love doing what we do. 

What is the most rewarding/ favourite part of the job?
A firm deal. It may sound superficial but it means that I have successfully helped my clients realize their real estate goal, whether it was selling or buying. That's what I care about most, bringing the deal together is the best reward. All the other great stuff, including clients sending me pictures of their new renovations, or pictures of their firstborn in their new home, it wouldn't be happening if it wasn't for the deal. 

What qualities do you most value in the people you surround yourself with?
It doesn't matter who you are and what your status is, being hoenst really saves everyone alot of time and opens the door to stronger and closer relationships.

What's one thing most people don't know about you?
I was married and we had a son. We separated when my son was two and a half and I decided to have a second child outside of a relationship because being a mom to two kids was importat to me. I raised my kids 100% on my own and have no regrets about it. And, they are turning out okay, so don't let societal norms get in the way of what you envision for yourself. 

How do you start your day?
It changes day to day but I am hoping some of the rennie energy will rub off on me and inspire me to stick with the program. Currently, I wake up early and head off to the gym simply to get it out of the way and to feel physically and mentally better.

What makes a home feel like a home?
It's easy to say it's the people and the furry friends that help you create wonderful life memories, but it has to be mentioned that the items you buy is what makes it feel comfortably yours. This could be your favourite cast iron skillet or your comfort-pedic memory foam pillow. It's all the things you miss when you go on vacation and makes you long for home. Hopefully, you don't feel this way until your trip is complete and you're just waiting for your luggage.

What's the most memorable place you have travelled to?
When I was a child, our family went to China. We stayed at a huge hotel popular with Westerners due to the hotel's design details, aka the excessive use of the colour red colour and dragon everywhere. I ended up getting mumps with fever and had to stay in bed for two days. I swear that during that time, the Chinese gods with their capes, long hair, and bearded faces came to visit me the whole time I was sick in bed. Needless to say, I remember that hotel room very well.

What's the first spot you go to after coming home from a trip abroad?
The laundry room.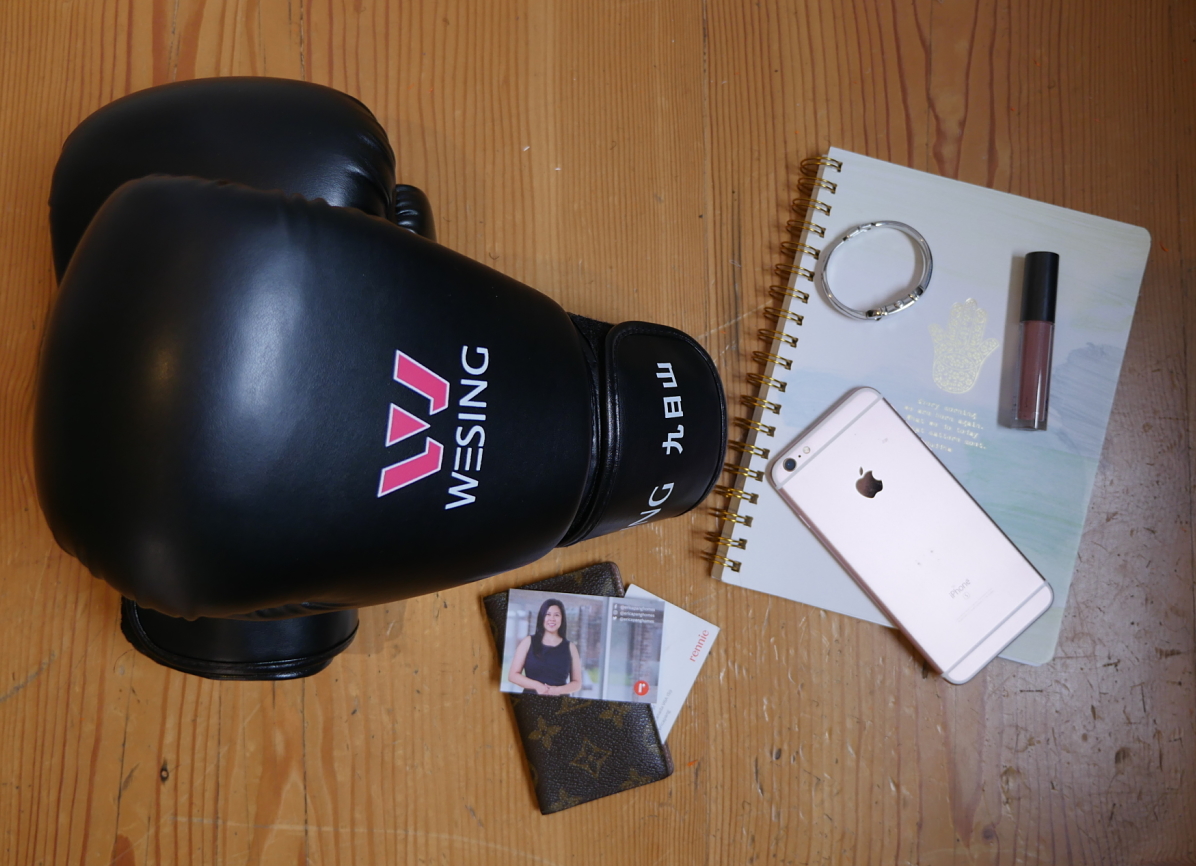 Tell us about your everyday essentials.
Lately, I 'm enjoying throwing punches at the gym, its a good workout. I'm addicted to coffee and we all need to have a vice. My gratitude journal because every morning we are born again. What we do today is what matters most.

Thank you, Erica. Welcome to #teamrennie!