Meet Ester Hsieh, new member of our growing Advisor team.

Why do you work with rennie?
I feel that rennie is an innovative company not only in the real estate marketing but also in the technology and the people. The market intelligence provides us a better concept of how the real estate trend would be. Most importantly, it's the image of rennie that makes me here. I would like to grow with rennie.

What makes you passionate about real estate?
I love seeing houses personally. It feels good when I find dream homes for my clients and friends with my expertise and esthetic taste and walk through all the process with them until they move in. It's definitely a very important part of their lives. I am very happy to be part of it too.

What do you most value in your friends?
Besides family, friends are part of my life. The honesty, sense of humour, and taking with wisdom is very important. I love it when we can not only share the happiness but also go through the difficulties in life no matter how far apart we are.

What do you most value in your colleagues?
Honesty and the willingness to share things. It is great if I could work with awesome people and learn things from them, not only from work itself but also some fun at work.

What are the biggest time wasters in your life? What do you do to manage them?
Being addicted to watching series of dramas. It's hard to stop once I start it. I already cut down this habit and watch only movies in order to manage my time for other things.

Name one or two of your favourite gems (ie. A place, thing, etc.)
You can catch me easily on Cypress or Whistler in winter as I shred when I'm off. I love pow day and sunny day riding. My favourite hidden gem for food is Sushi K Kamizato in Port Coquitlam. The most innovative sushi chef and very talkative. I feel his passion every time when I see him, and it's also a motivation to me.

Why do you love living in Vancouver?
It's precious to live in this lovely city. Everything is awesome and so close by in terms of good food, breweries and outdoor activities, such as snowboarding and cycling. Being able to have my own lifestyle here is great. I love summer BBQ with booze and steak with wine.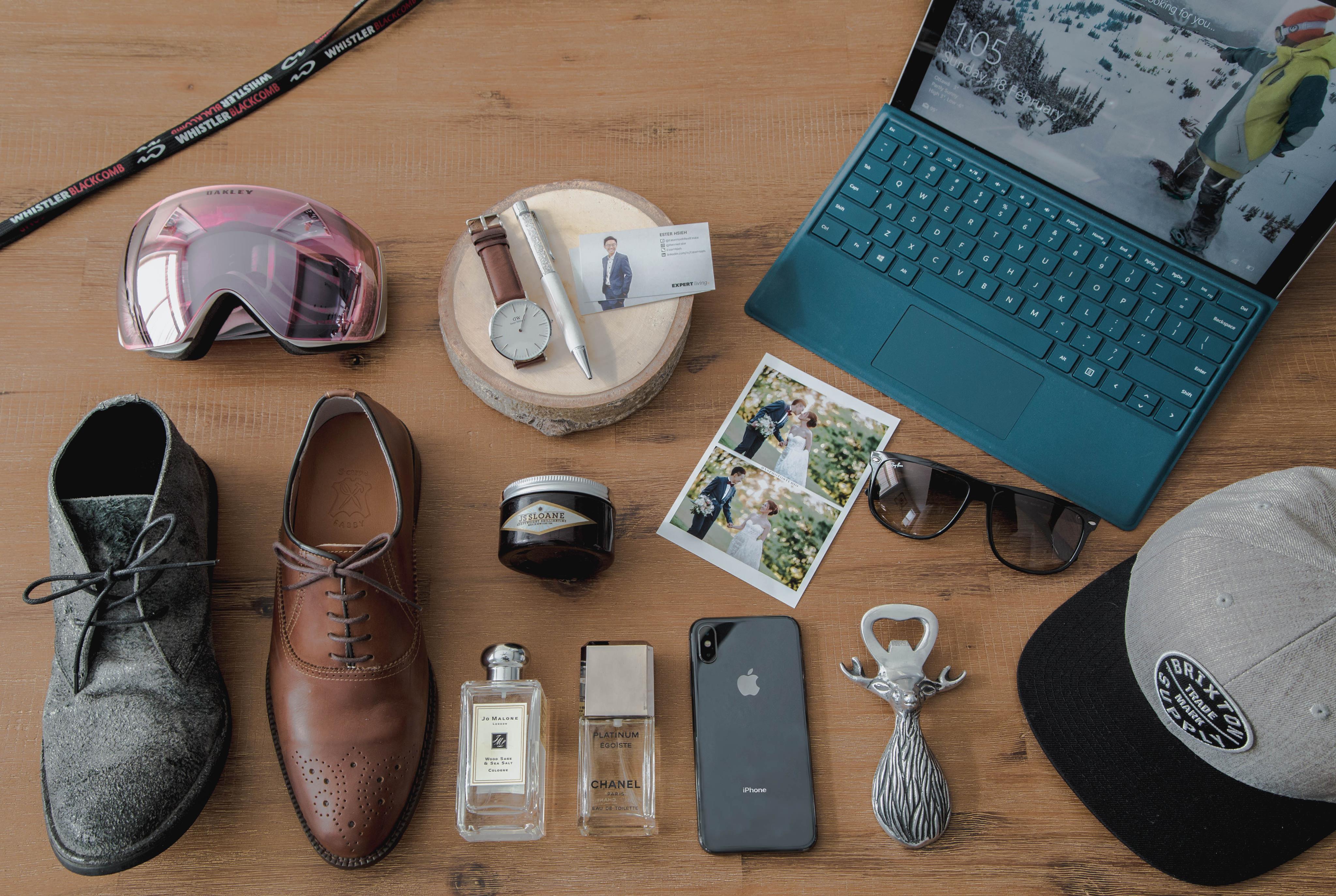 Tell us about your everyday essentials.
I have my favourite fragrance, watch, hair wax and shoes to go with my work style, and different fragrance and watches for classy or casual wear. My hat plays an important role when I'm lazy to do my hair. A pair of cool sunglasses is a must. It feels good with different styles. My iPhone and laptop keep me busy for work and help me gain a lot of knowledge and information online. I use my iPhone to track snow conditions and weather and decide whether I should go for rides or not (definitely not on a rainy or icy day though). Sips of booze, wine and cocktails when being at home or with friends is a part of my life; to relax and enjoy the moment. Besides all that, family is the most important essential!
Thanks,
Ester
. Welcome to #teamrennie!