Meet Gerald Soong, Associate Managing Broker at rennie. 

Why do you work with rennie? I first met Bob while I was working as a sales coordinator at a project West of Denman named Lumiere. Bob would arrive at meetings in his Jaguar with a couple of trusted advisors (Kevin Wong being one of them), briefcase in one hand and a Venti coffee in another. He would always have time to chat with the lowest guy on the totem pole (me) and always brought an unexplainable energy every time he was in the room. I always wondered if he even finished his coffee because I recall throwing out more than half the cup after each meeting. I got to know the team behind the Condo King (Kris, Kevin, Vince, Sarah and Linda) and was sold on the his way of conducting business. My jaw dropped when we walked into the townhouse on Hornby.

What makes you passionate about real estate?
I was a BCIT student and as a part-time job worked at a sales centre one day a week, hosting visitors through a newly completed development in Yaletown name The Crandall. This was a warehouse conversion retaining its character brick walls, bamboo floors and what I thought at the time was the coolest tilt and turn window system I've ever seen. I was hooked ever since! Thank you, Pat Lok, for kick-starting my career in Real Estate. I'm proud of our group of professional Advisors and how we represent the rennie brand as a collective.

What do you value most in your friends?
Unconditional friendship and loyalty.

What do you most value in your colleagues?
I consider all my colleagues good friends, need I say more?

If you had one extra hour every day, what would you do with it?
Go for a swim and relax in the steam room.

If you were travelling abroad for one week, and could only bring one item, what would it be and why?
Cold hard CA$H. I can buy all my essentials and, most importantly, be well-fed and hydrated. If this is considered cheating, I would have to say a Swiss Army knife with a can opener and a corkscrew.

Name one or two of your favorite gems. In no particular order, early morning cruise on Duffy Lake Road / relaxing over a cup of coffee with my wife and adopted dog Lucky, usually at home.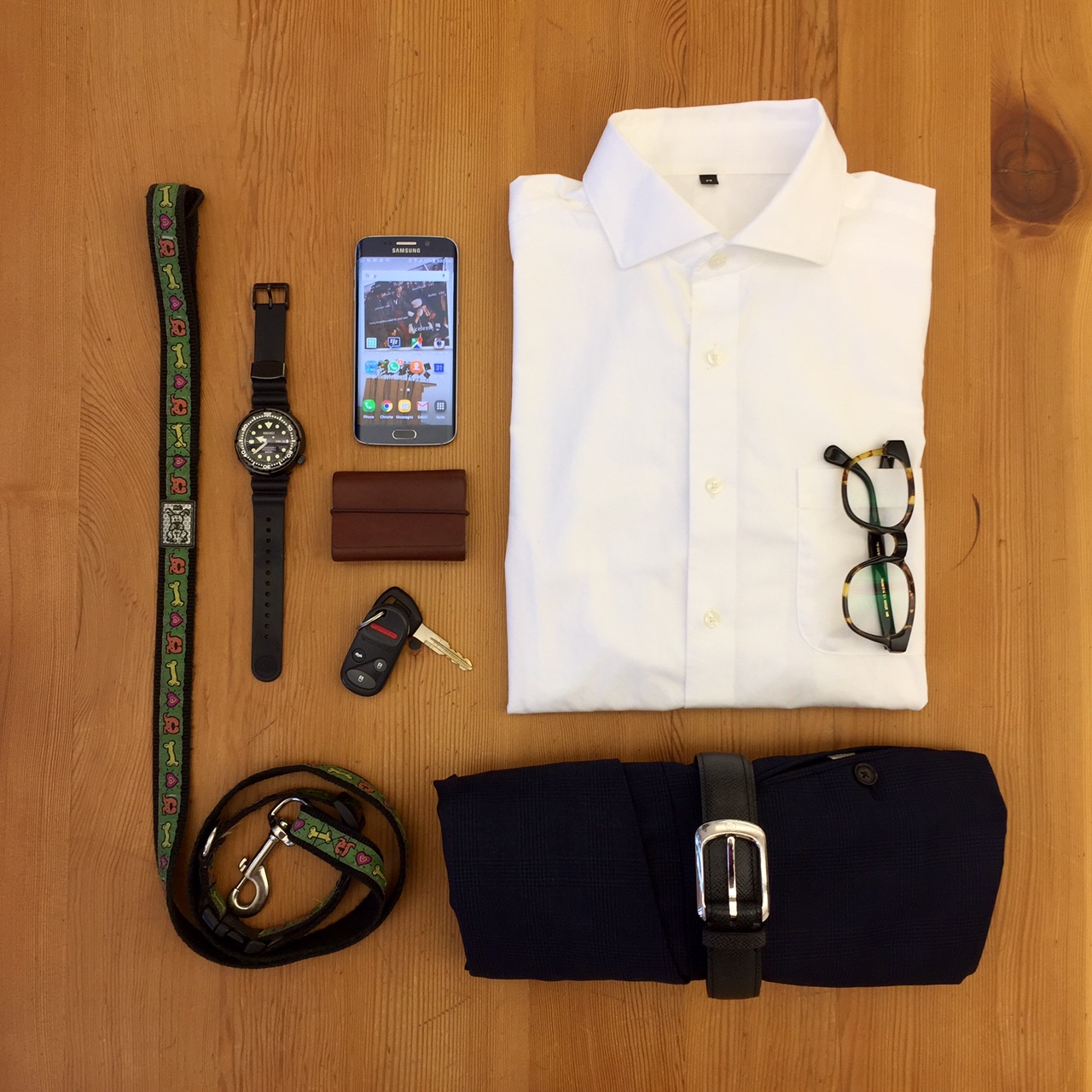 Tell us about your everyday essentials.
My typical work uniform would be rocking a white shirt, dark pants, watch, card wallet and funky pair of glasses. Outside of work, I'm pretty casual so the most important items would be a pair of comfortable runners and a pair of worn in jeans.

Thanks Gerald!