Meet Jenna Van Alstine, rennie advisor.

Why do you work with rennie?
rennie creates the opportunity to be exposed to a more in-depth, sophisticated level of real estate. We have more access to market-leading information than any other brand out there. The type of marketing expertise, development access and information we are able to provide through rennie is a huge bonus to our clients. rennie is a very innovative brokerage – it's ahead of the curve with technology and is pioneering the way brokerages do business in the city. It's a pretty great brand to be a part of. I have also been able to work with some of the most influential developers in the city, which is a huge privilege.

What makes you passionate about real estate?
Real estate is a relationship-based, creative and fast-paced industry. It's very rewarding to work with people from all different walks of life, and be able to help them achieve their goals. For me, it's also a way of connecting with my creative passion. We get to see so much of the best in design, architecture and urban planning.

What do you most value in your friends?
Authenticity, trust. And an ability to not take life too seriously.

What do you most value in your colleagues?
Teamwork and trust. At rennie, I love that everyone has a genuine interest in seeing each other succeed.

What are the biggest time wasters in your life and what do you do to manage them?
Instagram…

What are the top two pieces of advice you would give to someone starting their real estate career?
The first is don't be afraid to be yourself. There's a lot of pressure in the industry to be a "fit inside a box" type of person in the industry. Just be you, and your clients will love you for it. The second is find a mentor!

If you were traveling abroad for one week, and could only bring one item, what would it be?
A camera (and a travel-sized wine opener, just in case)!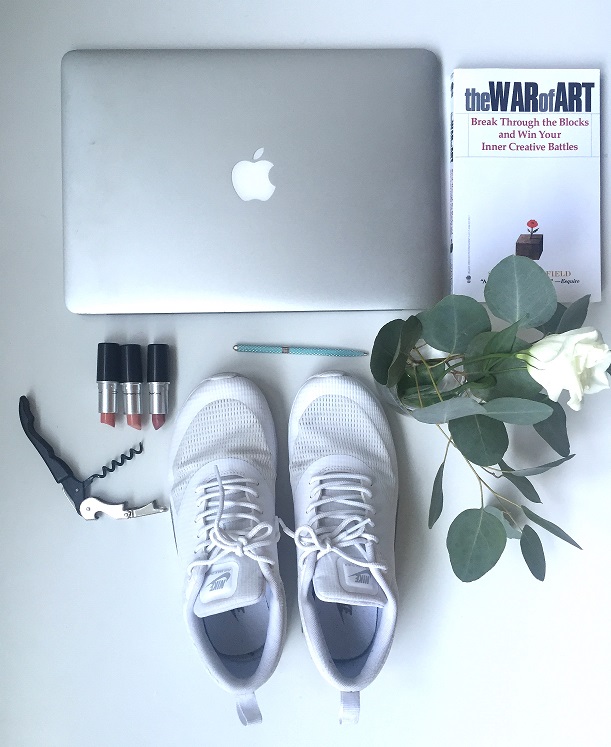 Tell us about your everyday essentials.
These items are my everyday favourite things. My MacBook is essential for work, and it allows me to be working anywhere. Nike's are a staple in my off-duty wardrobe, as I'm usually out on the Sea Wall at some point during the day. I'm working on reading more and am currently into The War of Art by Steven Pressfield. A pen for writing and lip colours, because I like options during my day :)