Meet Jessica Lozada member of our growing Advisor team. 

Why do you work with rennie? Working with rennie gives me the opportunity to work alongside a wide range of developers. It's incredibly rewarding being a part of our city's growth - being involved from the ground up and watching everything slowly come to fruition. In addition, rennie has an undeniable reputation for success. The unlimited support and resources we receive from our company is tremendous.

What makes you passionate about real estate?
The real estate industry is fast paced, competitive and constantly changing. I love how every day is a new challenge. It offers freedom for creativity and pushes me to problem solve and think in different ways. I enjoy educating and strategizing with my clients and the feeling I get when it all comes together. I get to work with all sorts of people and have the pleasure of building relationships with them. My friends have become my clients, and my clients have become my friends. This career allows you to be yourself and really let your personality shine through.

What do you value most in your friends?
Any quality earned through a conscious effort....Respect, trust and comfort to name a few.

What do you most value in your colleagues?
Kindness, sincerity, encouragement and support.

Name one or two of your favourite hidden gems.
As a dog owner, I always appreciate a great off-leash area to take the dogs. I love crab park in the downtown east side. It has a great beach with views of the mountains and port, it's well maintained, never over crowded and has a lot of space for the dogs to run around.

Why do you love living in Vancouver?
I love Vancouver for its natural beauty, endless food options and cultural diversity. Wherever you look, you see water or mountains or beautiful foliage. There is no doubt in my mind that Vancouver is a world class city. Regardless of the destination, at the end of every vacation, I am always excited to come home.

What has been the most significant change that you've noticed in Vancouver within the last few years when it comes to real estate?
There is an increasing demand for affordable, mixed-use development built around public transit. Because of this, we are seeing developers giving modern revitalization to dated or previously underdeveloped areas, such as those in the downtown east side. Areas such as Southeast False Creek or Mount Pleasant have really come to life and are becoming bright, energetic communities surrounded by cafes, restaurants, and people. Plans for neighbourhoods like Strathcona or Chinatown seem to be in line with this demand as well.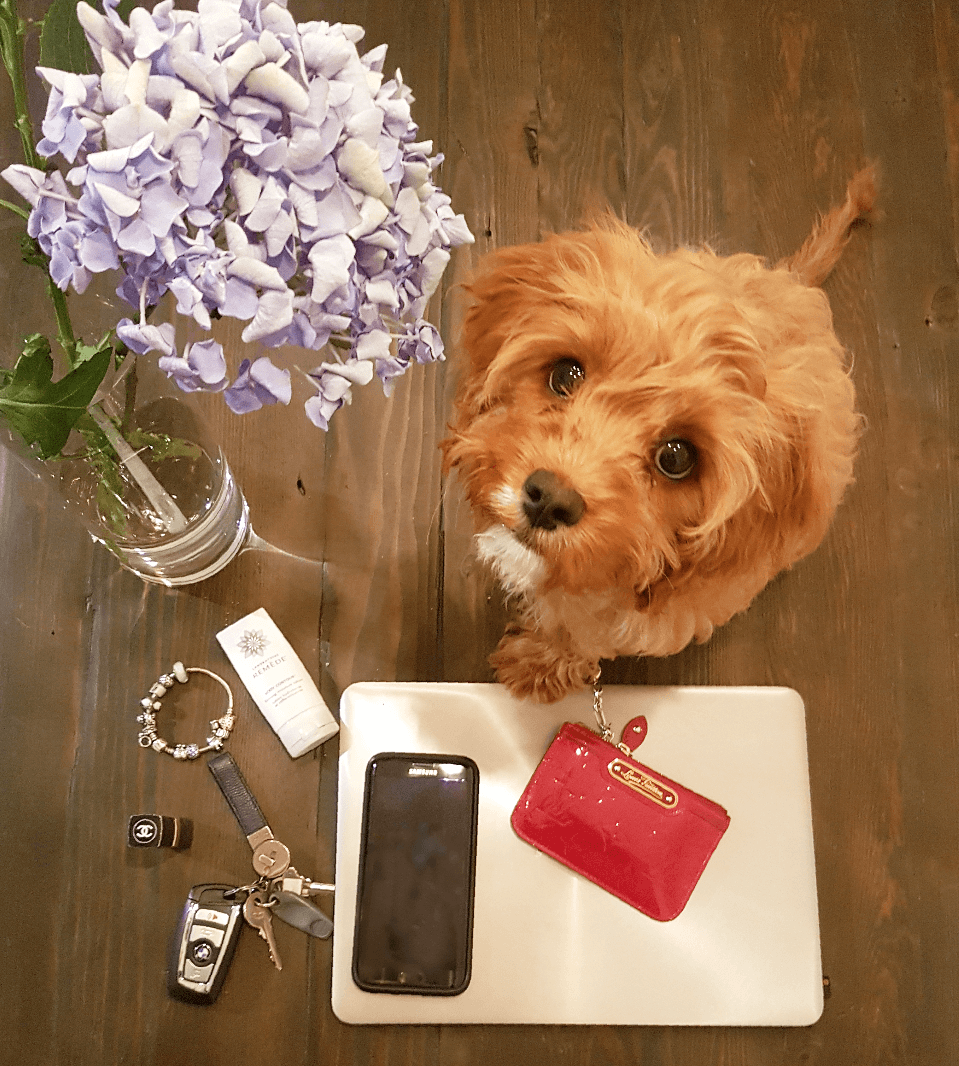 Tell us about your everyday essentials.
My phone keeps me connected to the world, to work and the people I love. My laptop allows me to do most things on the go. My car keeps me mobile. Card holder for business cards. Moisturiser because I'm addicted to it. My dog holds one of the biggest pieces of my heart. My favourite lipstick. Pandora charm bracelet - all of the people closest to me have added to it. I wear it the most when I travel or when I'm feeling a little disconnected from the people I love.

Thanks Jessica!