Meet Joyce Diao, new member of our growing Advisor team.

What inspired you to join rennie?
For the past three and a half years, I've been working in the real estate industry while finishing university, and I love the fast-paced environment of it. My good friend joined rennie right before I made the decision to join, and the way she spoke about the people and the culture at rennie really had an impact on my final decision.

What got you into the real estate industry?
I was introduced to the real estate industry by my mom who is also a realtor. I decided to dive deeper and explore real estate as a career when I realized the significance a great a home can make in people's lives.

What do you most look forward to about coming into the rennie office?
It's a tie between the fresh scones made daily by our in-house baker, and the friendly faces.

What is the most rewarding part of the job?
When all of the hard work that goes into finding a perfect home for a client comes to fruition, that's definitely the most rewarding part of the job. I love seeing the positive impact a home purchase can have on someone's life.

What qualities do you most value in the people you surround yourself with?
Consistency, ambition, and a sense of humour. Being consistent long-term requires hard-work and mindful effort, especially in a fast-paced industry such as real estate.

What's one thing most people don't know about you?
I was born in China and I lived there until I was 9 years old.

How do you start your day?
I love starting my day by hitting the gym. My goal is to get a morning work-out in every day. Otherwise, I grab a coffee and head straight to work.

What makes a home feel like a home?
The people and the smell of fresh baked cookies ...or any homemade meal.

What's the most memorable place you have travelled to?
I've travelled around the world, but the most breath-taking places I've visited are still within British Columbia. I loved hiking Panorama Ridge last year, it was incredibly scenic, and the view from the top was incomparable to anything else I've seen. It's a bit of a trek to get there, but every step is worth it. I'd highly recommend the hike to anyone living in BC.

What's the first spot you go to after coming home from a trip abroad? I go to the gym to help me get back into my regular routine and to find the stability I need after a trip abroad. It's where I continually seek out the best version of myself.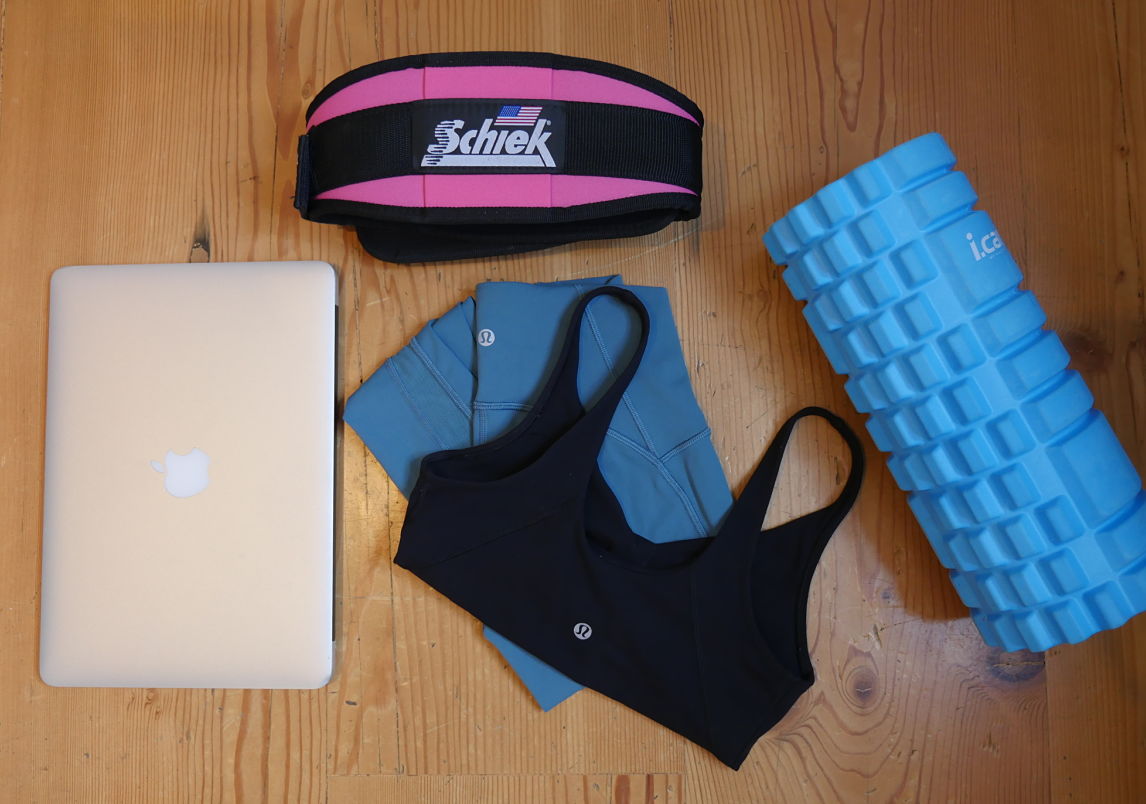 Tell us about your everyday essentials.
My essentials include the gear I use for weight training and recovery. I love this sport because it's where I can let go of stress and develop myself in a sustainable way. Being at the gym means being in an environment where people are dedicated to pushing themselves to be the best they can be, it's also where I can learn new things and feel inspired by those around me.  On the physiological side, weight training has many benefits including increasing muscle density to boost metabolism, and increasing bone density to prevent osteoporosis - to name just a few.

Thank you, Joyce. Welcome to #teamrennie!