Meet Karim Kamrani, rennie advisor.

Why do you work with rennie?
rennie is renowned for being Vancouver's largest elite real Estate marketing firm. I have always heard of so many great attributes about working with rennie during my real estate profession. One day, I was introduced to Salina Kai, a rennie advisor through Jessica Lam, a special friend we both share in common. Salina then invited me to meet the whole team at rennie during a Realtor Social on their office rooftop. That is when I realized firsthand that I wanted to be a part of this fun and vibrant group of professionals. In life, nothing comes to you as a coincidence. I believe that the energy you emit ultimately brings you what you deserve.

What makes you passionate about real estate?
I love the feeling I get when I help my clients get the home that fulfills their needs. Watching my clients face light up when they hear "your offer has been accepted" is just magical.

What do you most value in your friends?
First and foremost: quality over quantity. Honesty, loyalty and support are pretty high up there for me. I'm most drawn to open-minded people who are free-spirited.

What do you most value in your colleagues?
We are a great team and support each other in our goals and successes. We are always available for one another. The managing team is always there for you to answer any of our inquiries.

What are the biggest time wasters in your life? What do you do to manage them?
Toxic negative people - the sooner you spot them, the sooner you get rid of them. There just is no time to be wasted in a day on people like that. Life is simply too precious for nonsense and drama. I am a firm believer in the wellness of body, mind, soul and spirit.

Why do you love living in Vancouver?
The closeness to nature. Love the sea and sky option of our beautiful city. One day I can be at the beach, the other hiking up a beautiful mountain trail.

Name one of two of your favorite gems.
There are so many I love to share, but the one that tops my list is Vancouver Island's Tofino district. Located as far west as you can drive in Canada, you'll find remote beaches and dense coastal rain forests that have remained untouched for thousands of years and wildlife, such as bears and eagles, seals and sea otters. I visited Tofino soon after I moved from Paris to Vancouver back in 1989. That is when I realized how lucky I was to live in BC.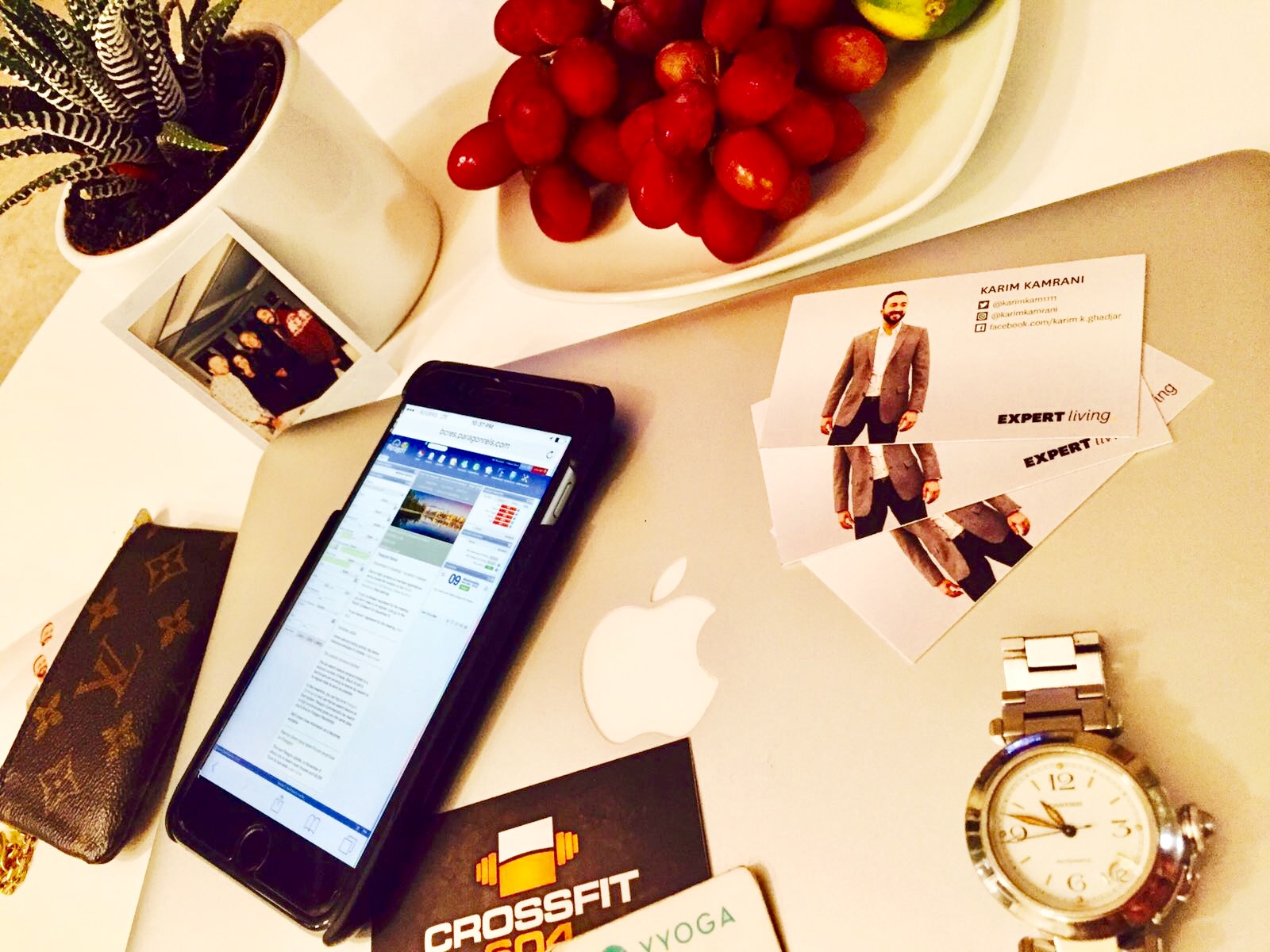 Tell us about your everyday essentials.
My large screen phone, business cards and laptop are my absolute must haves. Feeling good is an important factor to your success. Eating good non-GMO foods and exercising is a perfect correlation of a healthy balanced lifestyle. For that, I wake up and hit the gym early morning to start my day right. Also, finding the time to connect with my family and friends every day plays a big part of adding fuel to my fire.

Thanks Karim!