Meet Laura Benitez, Advisor at rennie. 

Why do you work with rennie?
I was drawn to joining the rennie team initially because of its upstanding reputation in the Vancouver real estate community. Now that I have experienced being part of the team, I can say that the family-oriented culture and the close-knit relationships that I have formed with my colleagues are what makes me excited to come to work every day.

What makes you passionate about real estate?
I genuinely feel that your home is your safe place where you can unwind, de-stress, re-charge and enjoy some of life's best moments. Being able to educate and help clients make a choice as to where this place will be is rewarding. I have also been fortunate enough to call Vancouver home my entire life, so I enjoy discussing the ever-changing city with both current residents and those that are considering moving here.

What do you value most in your friends?
All of my friends make me laugh - that is the single most important quality to me. However, loyalty, spontaneity and trustworthiness also top the list.

What do you most value in your colleagues?
I value colleagues that I am able to openly communicate and share ideas with. The more minds that are working on a shared task, the stronger the outcome will be.

If you were given $3M to invest in Vancouver real estate, what would you do with it and why?
If I had $3M to invest in Vancouver real estate, I would purchase some larger family (three-bedroom plus) condominiums in the downtown area.

What is the best thing you do to be productive?
My productivity relies on two things: making lists for absolutely everything I need to accomplish and using the calendar on my iPhone. Together those allow me to get where I need to go and finish any tasks I need to complete.

If you could live in any neighbourhood in Vancouver, where would it be and why?
The Mount Pleasant area. I love the older style homes, the beautiful tree lined streets and the bustling neighbourhood vibe.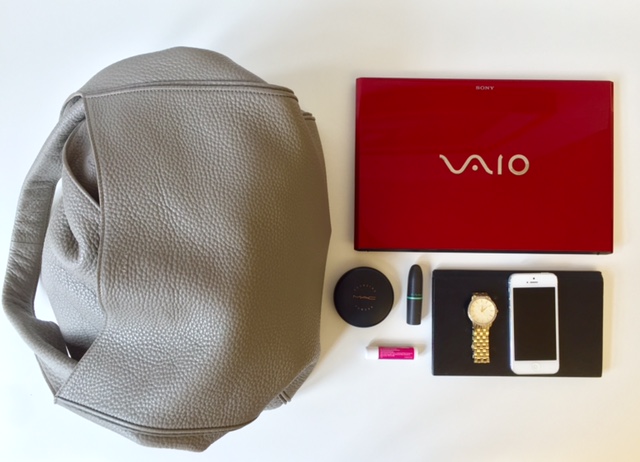 Tell us about your everyday essentials.
My everyday essentials include: my massive purse so I can fit everything I need for the day inside, my laptop to finish work wherever and whenever. My iPhone and notebook to stay organized, my watch, make-up (in case I need to touch it up during the day) a chap-stick and watch.

Thanks Laura!