Meet Lily Vong, rennie advisor.

Why do you work with rennie?
I work with rennie because the culture and family oriented values set them apart from all other brokerages in the lower mainland. It's a boutique brokerage firm; within the industry that holds a very high level of respect for Bob. Not only that but the dynamic connection that rennie has with all of their Advisors is rare, you'll have full support to make each and every one successful.

What makes you passionate about real estate?
I'm passionate about real estate as it is ever changing our city's landscape and constantly evolving with everybody guessing where the market will be tomorrow. Every deal, whether it's resale or a pre-sale project is unique, presenting high and low challenges and successes. Ultimately, the greatest feeling anyone could have is for their clients' happiness - with the biggest purchase of their lives and friendship that has formed throughout their transaction.

What do you most value in your friends?
Honesty, support and most of all their time is what I value the most with my friends. Everyone's life is busy with their own families and priorities will change. But when we all make an effort to set aside some time to spend with each other over dinner and a glass of wine - that is what is so valuable. You cannot get enough of the laughter and silliness with GNO!

What do you most value in your colleagues?
The most important values to me within my colleagues are integrity, professionalism and trust. We're all different in every aspect, with every weakness and strength, but we strive to help each other succeed, and that is what counts.

What are the biggest time wasters in your life? What do you do to manage them?
Procrastination. I am bad at that - I try to do a few things now each day instead of making such long to-do lists.

Name one or two of your favorite gems (ie. A place, thing, etc.)
Sole Spa for a foot massage. (You have to know who to ask for!)

Why do you love living in Vancouver?
I've been living in Vancouver for most of my life and what's not to love when we're living in one of the most beautiful cities in the world with water and mountain views? You can't find anywhere else in the world that is as safe, stable and so diverse.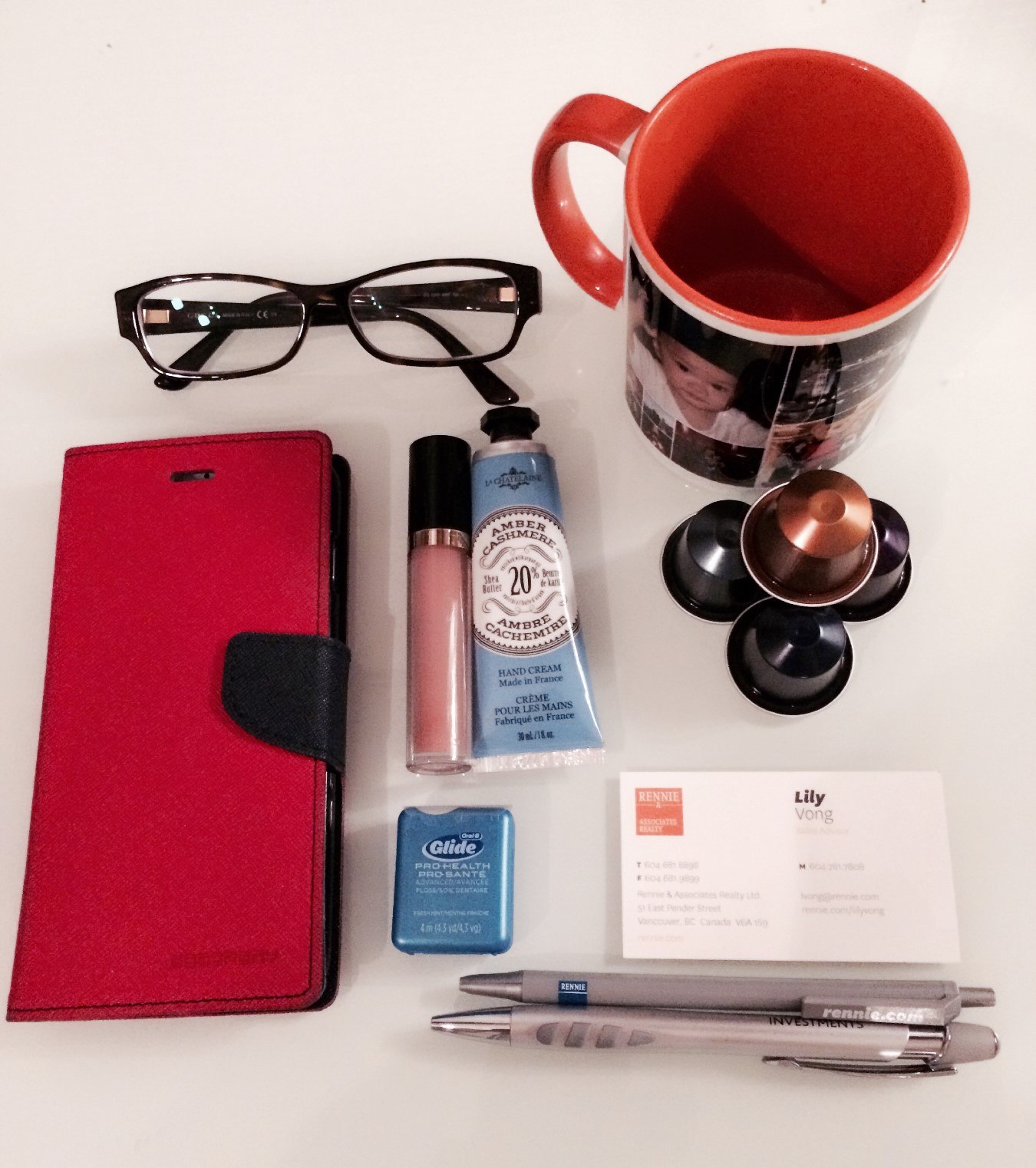 Tell us about your everyday essentials.
I can't start the day without my coffee - and my iPhone is my life line, my son calls me after school. I can't go out without my lip gloss, hand cream, floss and a pair of flats in my car.

Thanks Lily!