Meet rennie advisor Loren Dunsworth.

Why do you work with rennie?
I love the organic, boutique feel to rennie -  the staff here rocks.

What makes you passionate about real estate?
I am a real homebody. I love my home. So matching the perfect person with the perfect home gives me a sense of purpose and accomplishment.  I love that it is a unique business that transcends languages and borders.  Everywhere you go in the world there is beautiful unique real estate and homes of all descriptions, price ranges, locations, sizes ... I find it fascinating.

What do you most value in your friends?
Loyalty.

What do you most value in your colleagues?
When it feels like a family, smells like team spirit!  I also value experienced colleagues who are quick to help out another team member.  Everyone here at rennie is quick to jump in and help out if asked.

What are the biggest time wasters in your life? What do you do to manage them?
I honestly don't have much time for time wasters ... I usually weed them out - with haste and a smile.

Name one or two of your favourite gems (ie. A place, thing, etc.)
My children. Paris.

Why do you love living in Vancouver?
Vancouver is, simply put, one of the most beautiful cities in the world.  Everything you could possibly want is here.  Wonderful people.  Beautiful skylines.  Awesome AWESOME restaurants. Friends and family that I adore. I may wander ... but my heart is always right here. Vancouver is my home.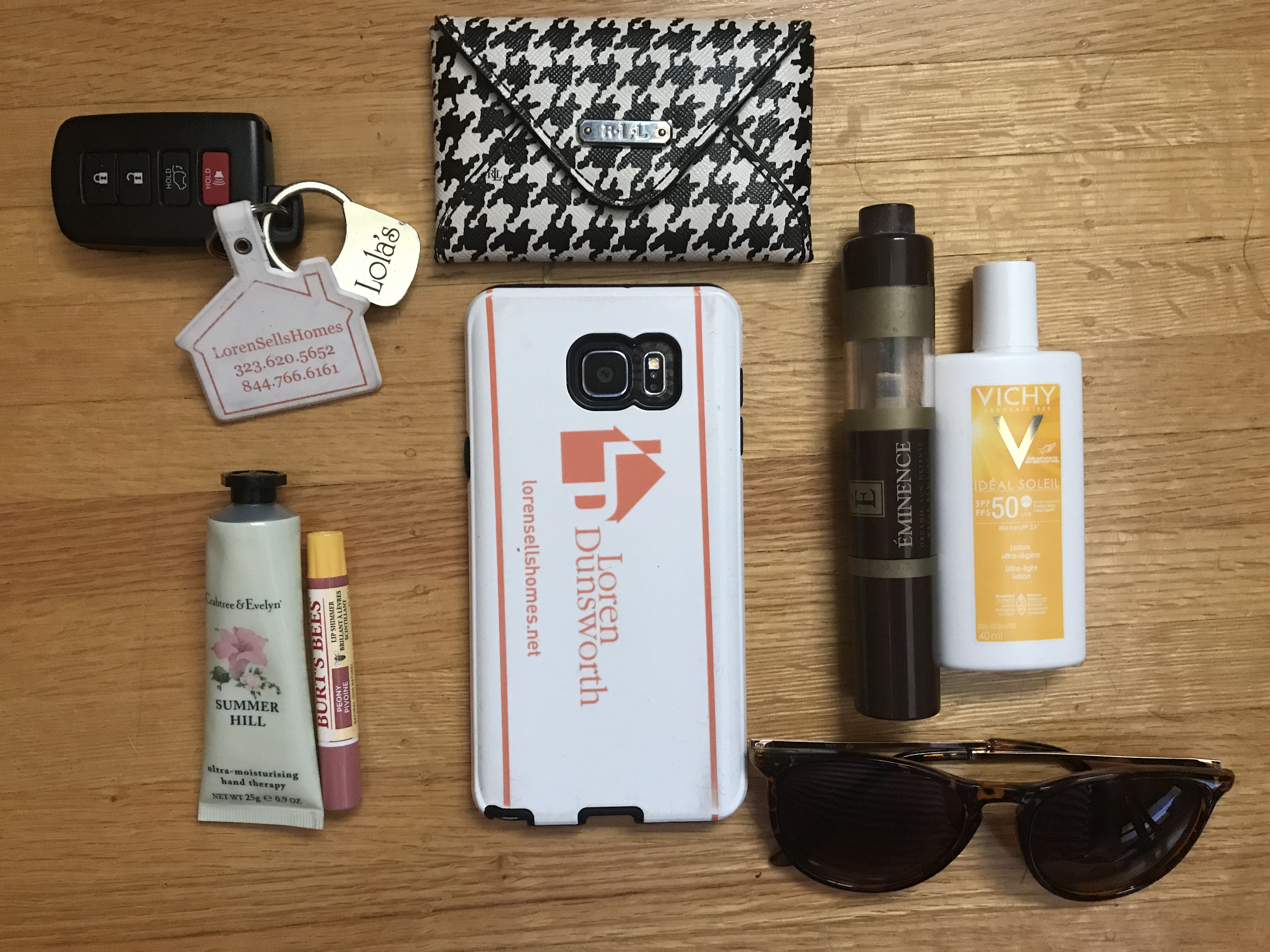 Tell us about your everyday essentials.

My phone - my life line to the world.
My sunscreen - I am a Monday Child "fair of face".
My sunglasses - I just need 'em. 
Tinted lip balm & hand creme - self-explanatory. 
My business / credit card holder - for making money and taking money.
My car keys with my Lola's (restaurant) key chain and my LorenSellsHomes key chain - reminds me where I have been and where I am going ...
Thanks Loren!