Meet Maggie Lee, a member of our growing Advisor team.

What inspired you to join rennie?
The culture! I've worked for various developers and brokerages for over 12 years and although every company has been a great experience, the energy at rennie is incomparable. To take a page out of Olive Garden's handbook, "When you're here, you're family!" At rennie we're big on teamwork, a healthy work-life culture, and family dynamic, which is something I really relate to. In spite of being in such a competitive and cut-throat industry, I can always count on the support of my rennie friends and family.

What got you into the real estate industry?
My dad is my biggest inspiration. When I entered the real estate industry, I knew I wanted to make an impact like him. My dad has been a realtor since the early 90's and I've had the privilege of watching him hone his craft. From accompanying him to his showings as a young child, to watching him work the floor for Bob Rennie when the company was known as Ulinder rennie, to learning how to negotiate and strategize, to creating amazing relationships with clients. My dad's work ethic is unlike anyone I've ever met. To this day, my dad's number one passion in life is still a tie between being a family man and real estate.

What do you most look forward to about coming into the rennie office?
Bumping into my rennie friends and meeting new Advisors. We all lead busy lives, so it's really nice to be able to unwind for a few minutes when I see a familiar face. I love socializing and getting to know people beyond the "work" aspect of our office.

What is the most rewarding part of the job?
The most rewarding part of my job is being a part of the major milestones in my client's life. My favourite part is when my clients turn into friends.

What qualities do you most value in the people you surround yourself with?
Kindness, honesty, sincerity, and a good sense of humour.

What's one thing most people don't know about you?
It's still a secret!

How do you start your day?
A morning walk around the seawall with my favourite guy and our dog. Most of our day is spent on our phones so I'm really grateful for the time we spend together unplugged.

What makes a home feel like a home?
Photographs of those I love. Home is where the heart is and my loved ones have my heart.

What's the most memorable place you have travelled to?
I've visited a lot of beautiful cities in my life but most recently sitting beachfront with my favourite guy while catching the sunset in Phu Quoc, Vietnam stands out.

What's the first spot you go to after coming home from a trip abroad?
My parent's house! Even if I eat all of the world's most delicious food, nothing comes close to a home cooked meal by mom.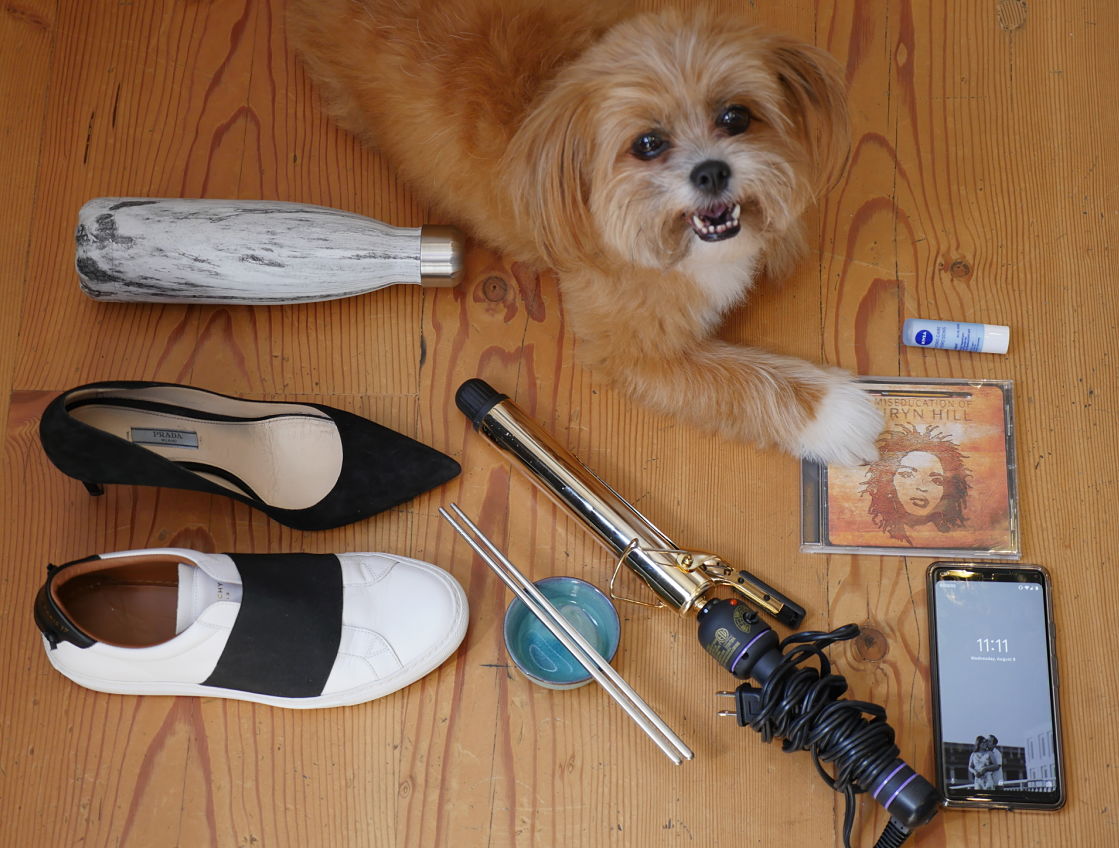 Tell us about your everyday essentials.
Dry lips is perhaps my worst fear so chapstick can be found in every purse, room, and car. I pride myself on being prepared for every occasion so that's why I always have a pair of white sneakers and a pair of black pumps in my trunk. I believe that H20 is the key to keeping my skin looking 100%, hence taking my Swell bottle everywhere I go. Curling iron because I am literally not myself without my perfectly curled coif. Chopsticks because food is life, and Sunday family dinner is the best part of the week! I appreciate good music because there's always a tune to fit any mood. I'm also the last living soul that still buys CDs. I love supporting artists and for every new album I buy, I listen to it from start to finish over a nice long drive. Old school classics on rotation include Lauryn Hill, KCi and Jojo, The Notorious B.I.G., and the list goes on. While Jhene Aiko, SZA, and Kehlani are making a huge mark on my playlist these days, they just don't make music like they use to. Finally, the cell phone is to instantly connect me with my loved ones and it doubles as a camera to capture those memorable moments... or food. Mostly food.

Thank you, Maggie. Welcome back to #teamrennie!