Meet Mike Ross, Advisor at rennie. 

Why do you work with rennie?
I chose rennie because it's a brand recognized in Vancouver for its professionalism and commitment to its clients. It allows me to work and live downtown, and rennie has both a brokerage and project marketing division.

What makes you passionate about real estate?
Real estate is exciting - plain and simple. You never have the same day at work twice, it keeps you on your toes, and there is no limit to what you can achieve.

What do you value most in your friends?
I value loyalty, trust and basically anyone I can have a beer and a laugh with.

What do you most value in your colleagues? 
I value colleagues who work their butts off, are helpful, and open to new ideas. I've already experienced a lot of generosity from rennie advisors since starting here in December.

If you had one extra hour every day, what would you do with it?
Knowing me, I would probably sleep in.

If you were travelling abroad for one week, and could only bring one item, what would it be and why?
My iPod, can't go anywhere without my music!

Name one or two of your favorite gems.
Tacofino in Gastown.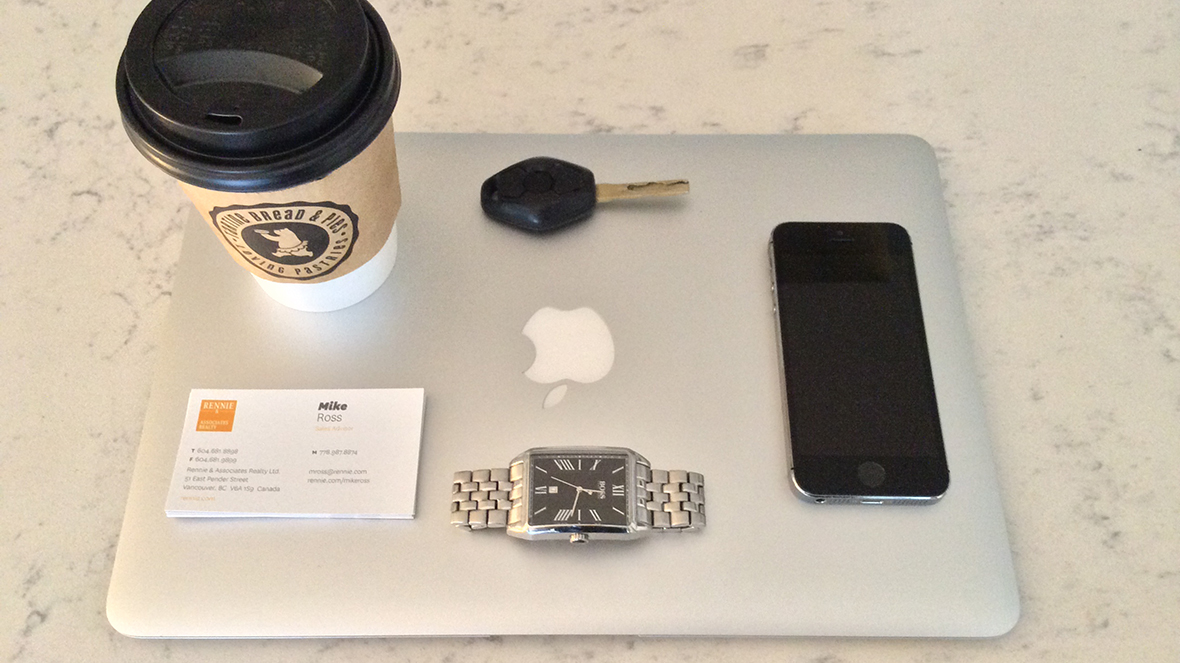 Tell us about your everyday essentials.
My everyday essentials include: My Macbook, iPhone, car keys, watch, business cards, and the lifeblood of our entire industry: coffee!

Thanks Mike!