Meet Mimi Chen, Project Manager at rennie.

Why do you work with rennie?
We are so fortunate to be part of a company and its culture that is ever evolving and filled with amazing people. The people that I get to be around and work with is a huge part of the reason why I am here. To know that your best supporters are your mentors and friends that also inspire you to grow and change is something very special. And of course Bob, a kind and brilliant human, that makes all of this possible.

What makes you passionate about real estate?
Being part of the industry that changes and shapes the skyline of the city that I live in and love excites me. The people that I meet and the relationships that build from that are also very valuable to me.

What do you value most in your friends?
Integrity, honesty and compassion.

What do you most value in your colleagues?
Their support, drive and integrity.

Name one or two challenges in your role as a project manager and how you deal with them.
Often times what challenges you the most becomes the greatest reward. Managing professional relationships is one of those challenges. I remind myself that we ultimately share the same success goal and that we are all human at the end of the day, so it's not personal when we're moving through challenges. At the end usually comes a great working relationship where you can really learn from and support each other.

What is your favourite eat and / or drink establishment?
There are waaaay too many options in our city to choose a favorite! Some of my favorite flavours will always be found in Asian cuisine; however, it's all about who you're with that can make even a not-so-good place a great time.

What is it about this city that makes you want to live here rather than somewhere else?
This city has it all within reach; from the beach to the mountains to your city needs. I love the diverse cultures we get to experience and, most of all, my loved ones are here!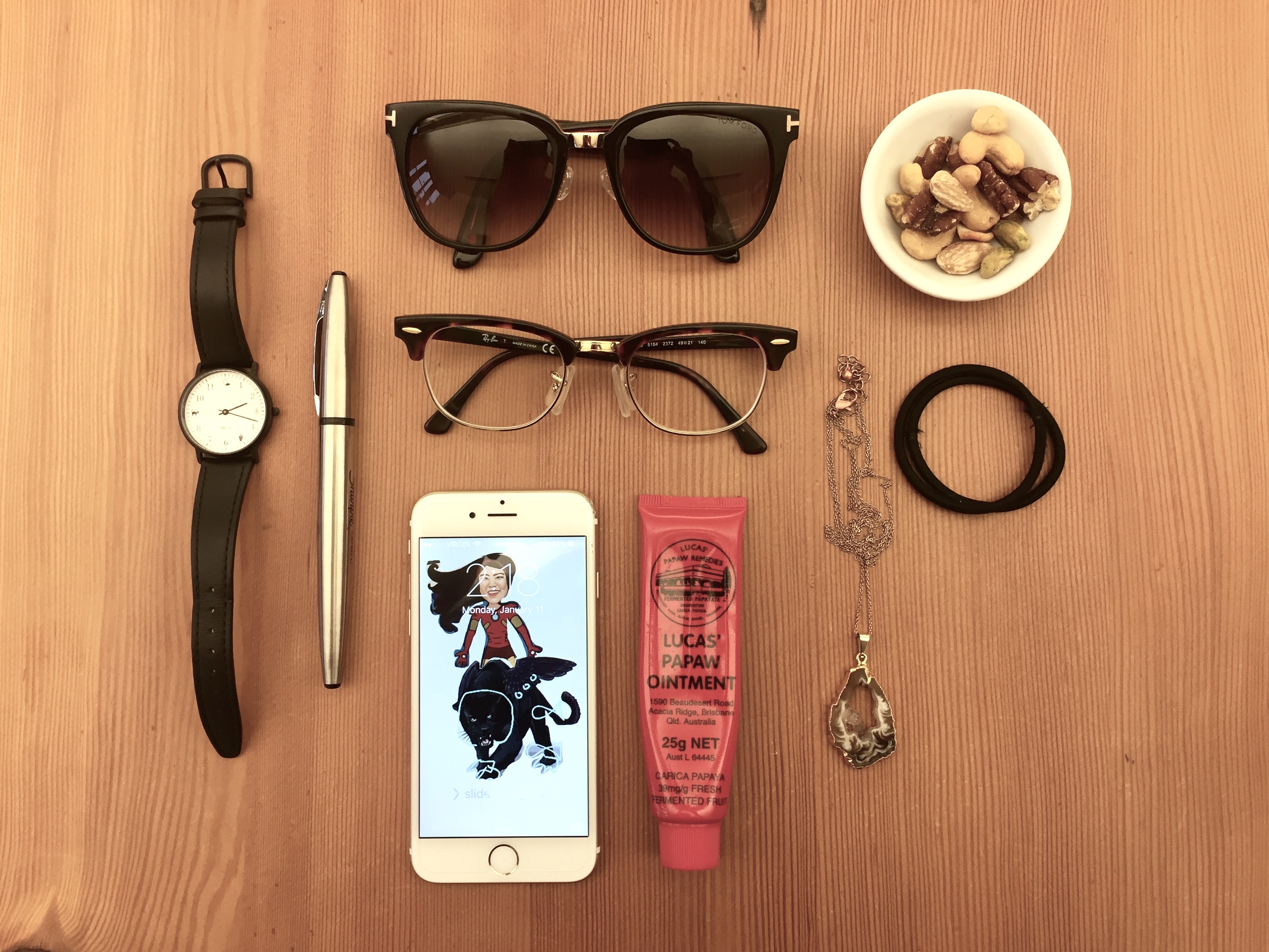 Tell us about your everyday essentials.
My specs and my sunnies are always ready, whether Vancouver decides to rain or shine. My watch keeps me on time and is also a classic accessory piece. Favorite pen to dot my I's and cross my T's. Lip balm as a must to keep the lips supple. As well, one of the most vital things to keep this mane under control: hair ties. A pendant necklace for good luck and, lastly, a handful of nuts to keep me energized and from going nuts!

Thanks Mimi!