Meet Nahal Gamini, rennie advisor.

Why do you work with rennie?
I'm inspired by its growth, success and management philosophy.

What makes you passionate about real estate?
Learning and recognizing my strengths as being a strong negotiator and passionate researcher. Also, considering my background as being an architectural interior designer for the past 12 years has led me to this challenging and rewarding career. I also worked at Roche Bobois for eight years as a senior designer, dealing with many high-end clients and luxury properties.

What do you value most in your friends?
Love, loyalty, honesty and trust.

What do you most value in your colleagues?
Positive vibes, their strong support and great work ethics.

If you had one extra hour every day, what would you do with it?
Learn to improve my life.

If you were travelling abroad for one week, and could only bring one item, what would it be and why?
I usually like to bring a piece of art or sculpture to resemble the culture.

Name one or two of your favorite gems.
Hot yoga.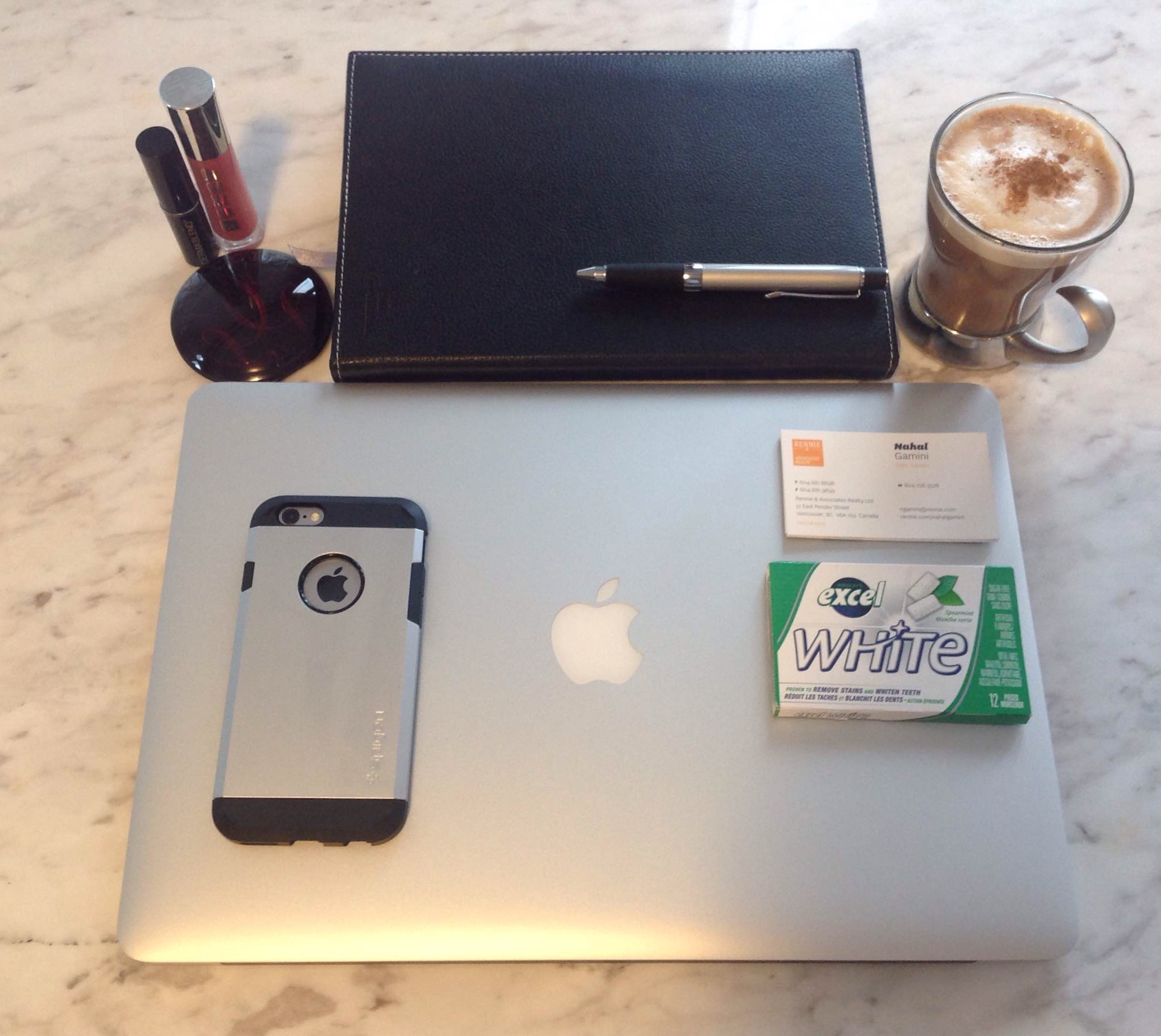 Tell us about your everyday essentials.
My phone, caffeine, make up, keys and notebook.

Thanks Nahal!