Meet rennie advisor Pamie Ho.

Why do you work with rennie?
At rennie we're provided with many different types of support and training to help me be successful in my work. Working with Pre-sale projects along with the resale market broadens my business opportunities. I appreciate the culture and activities that cultivate the relationship between the people at rennie. Bonding with each other in laughter and respect. In addition, rennie museum is a bonus to offer us peace of mind from the busyness of life. I feel that rennie is not just a real estate company, it's like a family to me. I am happy and proud to be part of it.

What makes you passionate about real estate?
Real Estate is an art of architecture. I like to see the design of houses and concepts of new buildings. With the growth of new project developments, communities and people's lives are changed. I love to help the people or first time home buyers find a place where they can call home and start their families. as well as buyers who get their rewarding investment home.

What do you most value in your friends?
In my friends, I most value honesty, trustworthiness, and kindness.

What do you most value in your colleagues?
In my colleagues, I most value integrity, guidance, and supportiveness.

What are the biggest time wasters in your life? What do you do to manage them?
I used to waste a lot of time in watching Asian dramas. To quit this time waster, I stopped watching the first episode and it works.

Name one or two of your favourite gems (ie. A place, thing, etc.)
Japan is the place where I want to explore more. Raisu on 4th Avenue is my favourite Japanese restaurant.

Why do you love living in Vancouver?
I grew up in Hong Kong but I have loved Vancouver since I first traveled here many years ago. Vancouver is the most beautiful city in the world. The beauty of the nature, good weather, blue skies, outdoor activities and friendly people are aspects that make this city my home.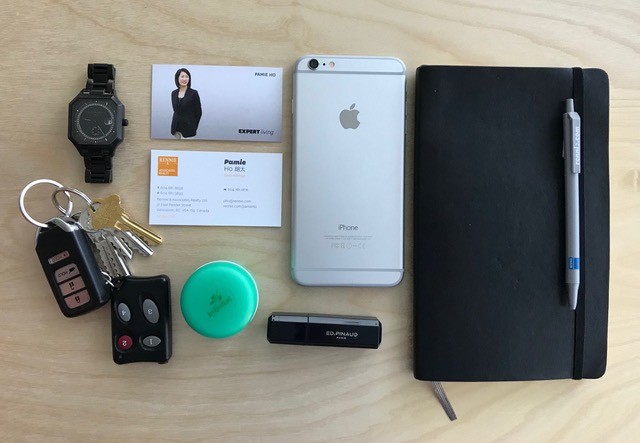 Tell us about your everyday essentials.
My cell phone is essential to stay connected with people and check everything online. My car key allows me to travel when meeting with clients, working and running errands. My business card is a must-have when introducing myself to people I meet. My notebook allows me to jot down the important details. My herbal nutrition is to enrich my strength in case I have no time to eat.

Thanks Pamie! Welcome to #teamrennie.