Meet Ross Leathley, rennie advisor. 

Why do you work with rennie?
I joined rennie because it is on the cutting edge of local real estate. Working at a progressive brokerage is one of the most important aspects in real estate today. More importantly, we also have some of the best people working at the company, and after almost 7 years with RMS and R&A, I'm very happy to be where I am.

What makes you passionate about real estate?
Helping people successfully navigate the Vancouver market and reach their goal is an incredible feeling. Another great aspect of working in real estate is that everyday is different from the next and a challenge, I can't imagine doing the same thing day in and day out. I also really enjoy exploring the many neighbourhoods and buildings in our city, it really makes me appreciate the awesome place we live and work!

What do you most value in your friends?
I'm very lucky to have lots of friends here in Vancouver, across Canada and many living around the world. Having friends that you can trust is very important, but it's also important to have fun!

What do you most value in your colleagues?
The people working at rennie are truly an incredible bunch. Having colleagues that you can go to for a simple or complicated question is invaluable. There is so much camaraderie and friendship within R&A and RMS, this is what makes it a great place to work.

What are the biggest time wasters in your life? What do you do to manage them?
Technology is usually the biggest time waster in my life, whether its social media, TV, or video games. Taking a break from technology is a must, doing some kind of outdoor activity is usually a great way to refocus.

What are the top two pieces of advice you would give to someone starting their real estate career?
You need to know the product inside and out to give your clients the most up to date information on the market; see as many properties as you can each week at open houses or agent tours. And, find a group or mentor that you can go to for advice, every deal has its own complications and you will need help from people who have experience.

If you were traveling abroad for one week, and could only bring one item, what would it be and why? Definitely my DSLR camera! When travelling I always have a camera of some sort and taking pictures is a great way to interact with your surroundings and create memories of the amazing places you've been.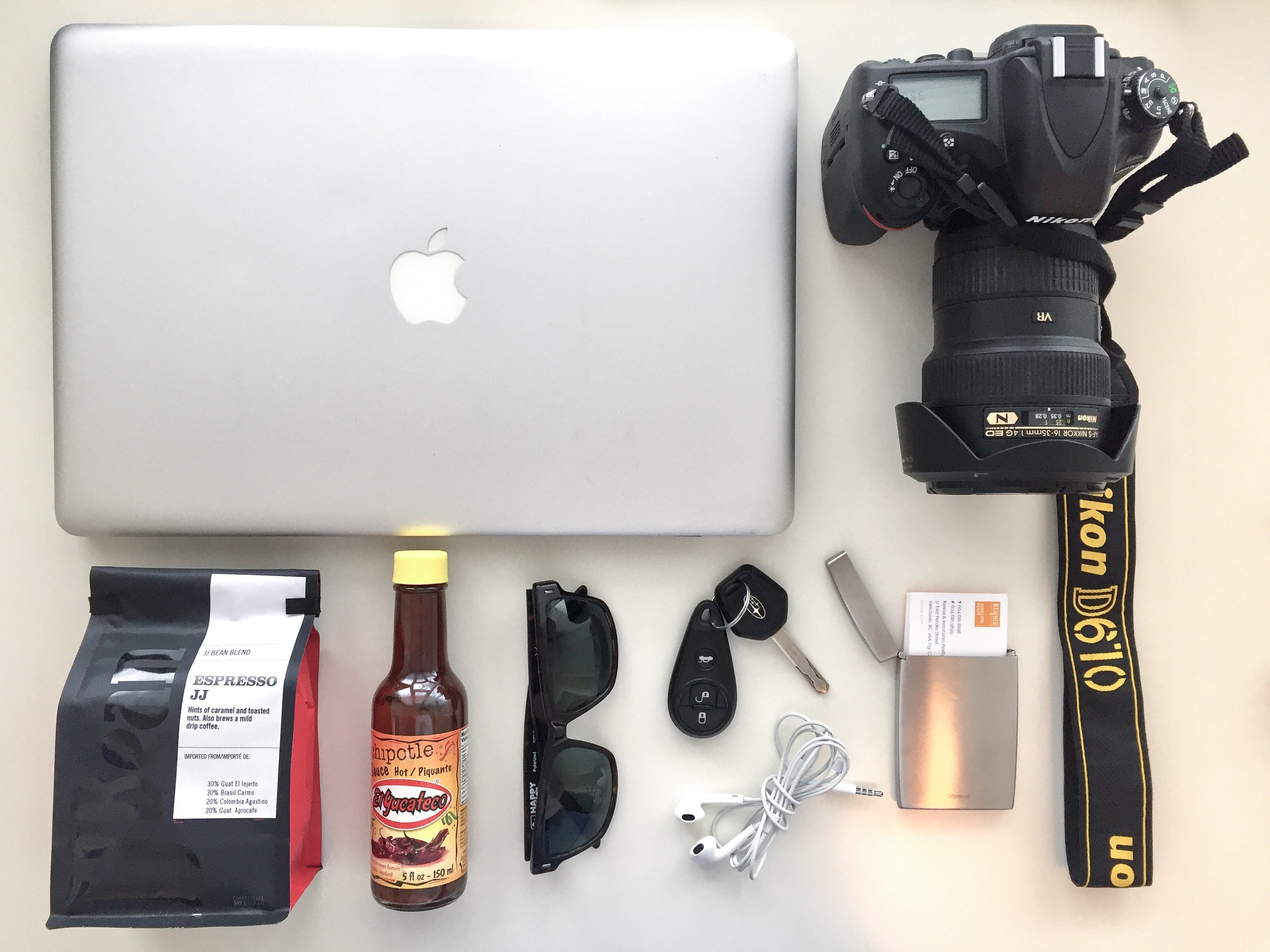 Tell us about your everyday essentials.
Everyday starts with a coffee and browsing new listings on my laptop. Hot sauce is a staple at breakfast or on meals throughout the day. When working on simple tasks I always love listening to music and the headphones double as a great headset for client phone calls. Business cards on hand are a must for salespeople and I always try and take at least a few photos with my DSLR, phone or point-and-shoot. And, sunglasses for cruising around town in my SUV.

Thanks Ross!