Meet Ryan Berlin, Senior Economist at rennie (rennie Intelligence Division)

Why do you work with rennie?
I see the relationship between the company and myself as being mutually beneficial. I've been able to bring a certain base of knowledge and ability into a space (rennie intelligence) where there was a pre-identified need, and on the flip side I feel supported in what I do here. I consider myself fortunate to be in a position where I feel like what I'm doing matters.

What makes you passionate about real estate?
We're all interested in and affected by issues related to real estate. We all need somewhere to live—whether we rent, own, or are thinking about moving out of our parents' basement—so real estate-related issues matter to us deeply. This is especially true here in Vancouver, where there is so much concern about housing affordability and availability. I enjoy being in a role that allows me to dig deeper into the available data and information, and to craft narratives that I think help others understand the dynamics of the market so that they can make better decisions.

What do you most value in your friends?
I can say that to a man (and a woman), my friends are intelligent, humble, and hella-fun. I feel very fortunate in this regard. And no matter how long it's been since I've seen one or all of them, when we're in a room, at a cabin, or at a pub, we always slide right back into that good space.

What do you most value in your colleagues?
Their good-heartedness, humour, and ability. Any one of those attributes, on its own, isn't enough to create a dynamic work environment. Together, it's magic. I feel very fortunate to be a part of this group. (There are maybe one or two people I'm not so sure about, but they will remain Hubless. I mean, nameless.)

What are the biggest time wasters in your life? What do you do to manage them?
Well, I have a tonne of work to do for a few proposals and this Q&A is taking up a lot of time…but other than this, I try to avoid/manage negative energy. If it's someone else's, I'll do my best to keep my distance; if it's my own, I'll do my best to actively combat it. It's not often, if ever, that any good comes from negativity; it can be very pervasive.

What are the top two pieces of advice you would give to someone starting their real estate career?
Be considerate and be diligent. For our Advisors who are on the front line, it's a people-first occupation. Relationships matter, and it's important to embrace the weight of the decisions people are making about buying or selling their home. I think it's important to always remember that when people are choosing to live somewhere, they aren't so much choosing a structure with particular physical attributes as they are a place to raise children, meet with friends, and feel safe, secure, and satisfied. So as a facilitator of matching people and homes, I think our Advisors should always value both hard work and objective research into the issues that matter generally or specifically to their clients. That means understanding the needs of their clients and being able to put those needs into the broader context of an always-changing real estate market landscape.

Why do you love living in Vancouver? 
For so many reasons. The obvious natural attributes are key: "tree" mountains (as my daughter calls them—I suppose in contrast to rocky mountains), ocean, and beaches. I also love the scale of the city, that you can wander from one end of downtown to the other in half an hour. I enjoy feeling like I really know the city, like when I'm watching a car commercial and in an instant I can identify exactly where in Vancouver it was filmed because you can just really get to know the ins and outs of every nook and cranny in the city. I love the climate here, and I don't mind the rain. I often hear people say "Vancouver is so green and beautiful, but it rains too much!" Well, hey, what do you want? You can't have the first without the second.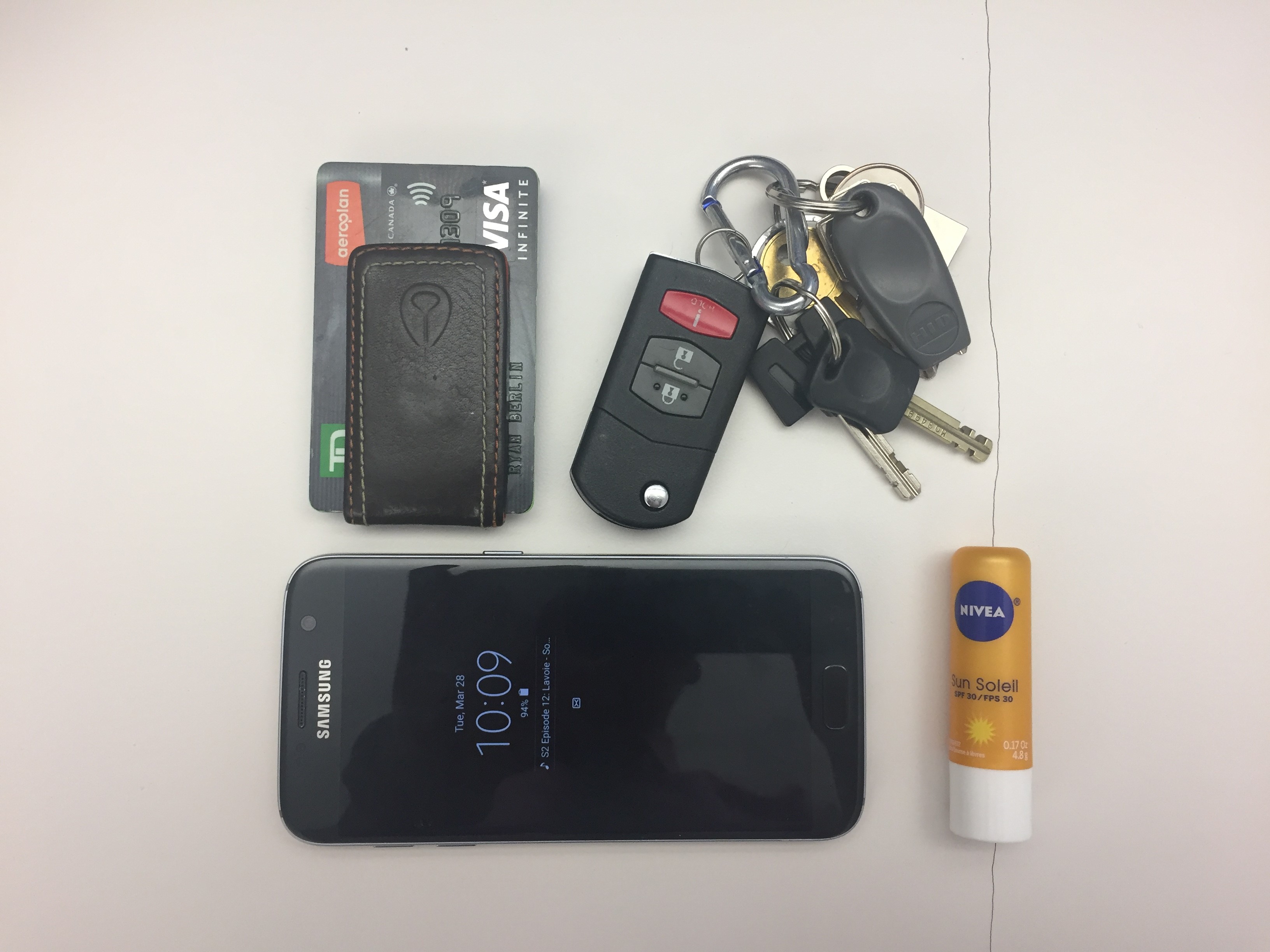 Tell us about your everyday essentials.
I don't have many: my phone (not an iPhone—had one for many years and recently ditched it—boo, hiss) and lip balm. I hate having dry lips. Drives me insane. I also try to have my wallet and keys on my at all times so I can pay for / get into things.

Thanks Ryan!