Meet rennie advisor, Sarah Reimer. 

Why do you work with rennie?
I have a passion for Art. I attended a Gallery Opening for Andrew Grassie at the Wing Sang while studying painting. My background in Fine Arts initially attracted me to the rennie collection and I quickly learned it was involved in Real Estate Marketing & Sales. It was the perfect fit for me given my passion for Art.

What makes you passionate about real estate?
I love getting to know people. Real Estate is a common ground that brings people together. You are constantly looking at the world through different perspectives, each person has particular likes and dislikes that wouldn't necessarily be something that caught one's attention.

What do you most value in your friends?
Reliability & generosity.

What do you most value in your colleagues?
Commitment and a strong work ethic.

What are the biggest time wasters in your life? What do you do to manage them?
Movies & TV shows. I try not to spend too much of my days distracted by a good movie or show when I need to be doing other things. Now my general rule of thumb is nothing until the evening. That being said re-watching Buffy the Vampire Slayer is never a waste of time in my books.

Name one or two of your favorite gems (ie. A place, thing, etc.)
Granville Island because it's the first place in Vancouver that I spent almost all of my time and my families' cottage in Gimli, Manitoba where I love reading on the swing.

Why do you love living in Vancouver?
I liked the opportunity to pursue my education here. I love living in the city and getting to know all the good places to eat - always on my radar.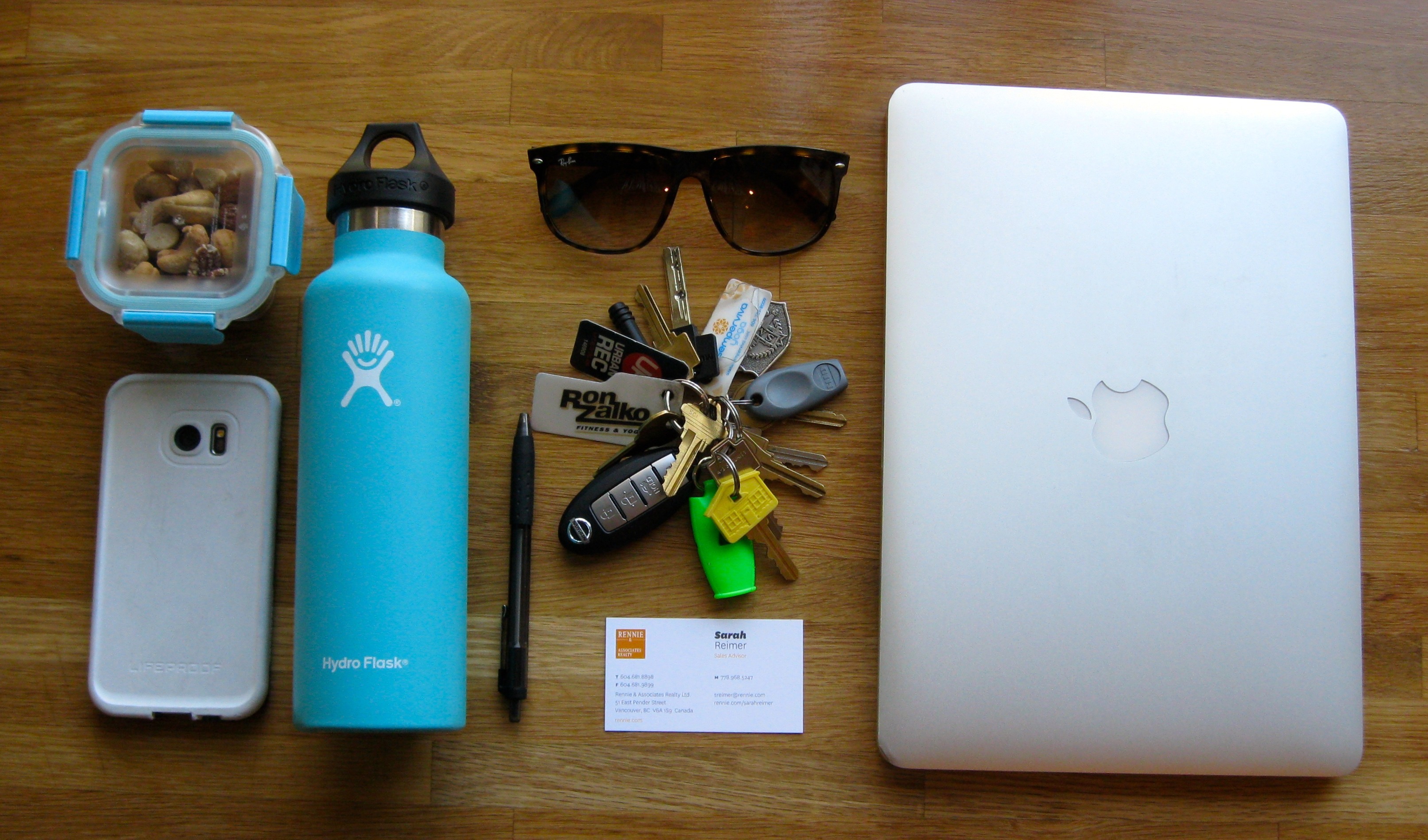 Tell us about your everyday essentials.
Tupperware. I love good Tupperware. Naturally, my water bottle comes in a close second. I love to cook, so Tupperware comes in handy in so many ways and also to bring my snacks and lunches. I'm often on the move during my days and ensure all my meals and water are with me. My keychain is a must. Cellphone, laptop, pens and a few business cards are all a must as well.

Thanks Sarah!