Meet Sean Gill, new member of our growing Advisor team.

What inspired you to join rennie?
My first major purchase was in 2008 when I bought my first place from Aquilini Development, marketed by rennie marketing systems. The entire process was quite stress-free; from walking into the presentation centre with tons of questions to walking out having purchased my first home.

What got you into the real estate industry?
I have grown up with a family who worked in real estate and it's something I have always enjoyed. Our family business is developing and building residential and commercial properties, so I understand the process behind it. My curiosity and interest have allowed me to stay up-to-date with the industry which I feel, along with my intuition, will assist me in being able to find the right home for each buyer.

What do you most look forward to about coming into the rennie office?
I was inspired to join rennie by a very close friend who works as a rennie advisor. She told me how much she enjoys the environment and the people who work in the office with her. Once I met the managing broker, I knew I wanted to be a part of the rennie team.

What is the most rewarding part of the job?
I really look forward to coming into the rennie office because the environment is so warm and friendly. The baked goods are a real bonus!

What do you most value in the people you surround yourself with?
Honesty, integrity, and loyalty are all qualities I truly value in my friends and try to embody in my own daily life.

What's one thing most people don't know about you?
I like to practice metaphysics, which is a branch of philosophy that explores the nature of being, existence, and reality. It also relates to the transcendent or to a reality beyond what is perceptible to the senses. I can also read palms, see auras and do Reiki.

How do you start your day?
My morning routine usually consists of meditation, gym, and yoga, followed by a protein bar and shake.

What's the most memorable place you have travelled to?
Thailand! It has great food, sunny weather, and friendly people. I really enjoyed the beaches and temples throughout the country too!

What's the first spot you go to after coming home from a trip abroad?
As much as I like to travel, it's always nice to come home, relax, and recover from jetlag. My secret indulgence after a trip is to visit one of my favourite restaurants such as Yew, Hawksworth, or Coast. Home to me is a place where one's heart resides.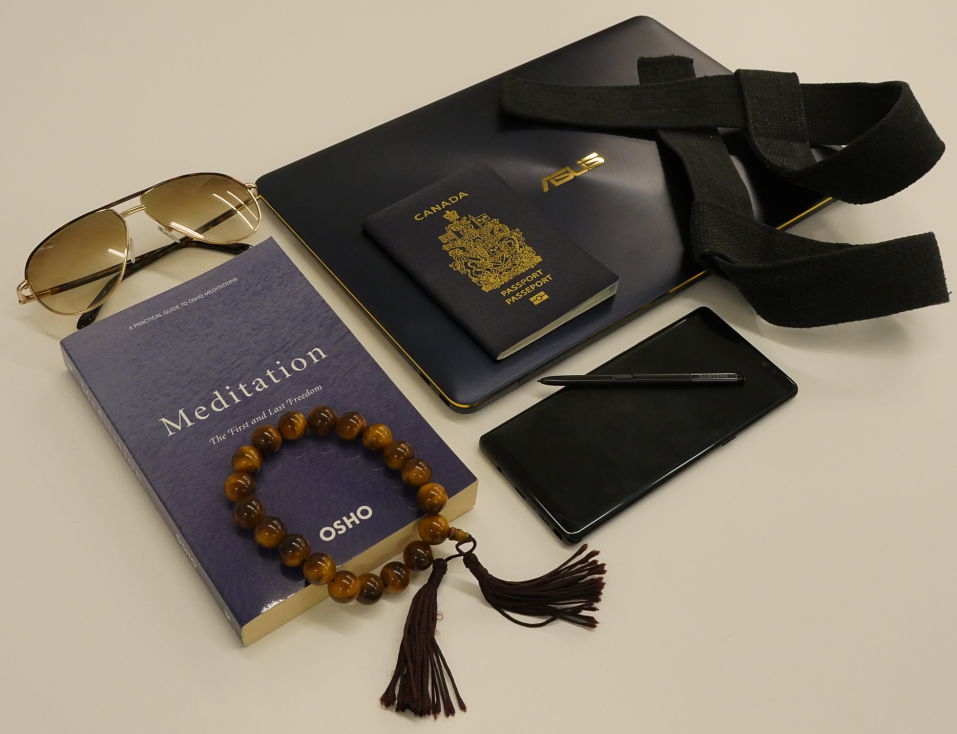 Tell us about your everyday essentials.
I always have my essentials with me when I leave my house - phone, laptop, prayer beads, and sunglasses. My wrist straps give me better grip which allows me to lift heavier weights during my daily workout.

Thank you, Sean. Welcome to the #teamrennie!