Meet Shahz Jivani, new member of our growing Advisor team.

What inspired you to join rennie?
Prior to obtaining my realtor license, I worked at rennie as a Sales Coordinator. I got to meet many different people and help in ways I found to be very rewarding. Working with real estate professionals at rennie truly inspired me to pursue my goal of becoming an Advisor. rennie is more than a company to work for, it's a family, a support system, and my favourite place to be during the week.

What got you into the real estate industry?
The real estate industry is built on networking and building relationships, and I love interacting with others and servicing my clients. Finding solutions for my client's various needs and wants is something that fuels my drive. I enjoy the ability to be a part of what is likely the most important and expensive investment in a person's life. Besides that, the negotiation process, and the ability to earn what you work for is right up there as well.

What do you most look forward to about coming into the rennie office?
The people! I work with amazing people. The office is filled with so much passion and energy, it's contagious and truly one of a kind. The daily fresh cookies are a very very very close second.

What is the most rewarding part of the job?
I enjoy the hunt for the perfect property for my clients. It is very rewarding watching a client fall in love with a property that you have helped select for them.

What do you most value in the people you surround yourself with?
While a sense of humour is high on the list, the most valuable quality in a person is their drive. I give it my all, one hundred percent, every day. Surrounding myself with people with the same mindset is rewarding.

What's one thing most people don't know about you?
People that know me are aware of my love for hockey, but what they usually don't know is that I am an Edmonton Oilers fan. Don't get me wrong, I appreciate the sport and will watch any team, but you will see me at all the Oilers and Canucks games repping my Oilers gear.

How do you start your day?
Like many of us, my day starts with my phone in my hand, emailing, texting, checking new listings--all before my morning coffee. The morning coffee is then accompanied by a protein shake, eggs, and a few of those famous rennie cookies that I love.

What makes a home feel like a home?
The smell of a home-cooked meal! I guess it's true what they say, the best way to a man's heart is through his stomach!

What's the most memorable place you have travelled to?
Earlier this year I travelled to East Africa with my family. Not only was it fascinating to see where my parents grew up, but it was life-changing to see the different ways in which people lived. I explored various towns, travelled to the island of Zanzibar, and went on a five-day African Safari. I saw lions, cheetahs, elephants, giraffes, monkeys, rhinos and more.

What's the first spot you go to after coming home from a trip abroad?
The gym. Getting back into my routine is important to me. I feel great after a workout and it makes me feel ready to get back to the everyday grind.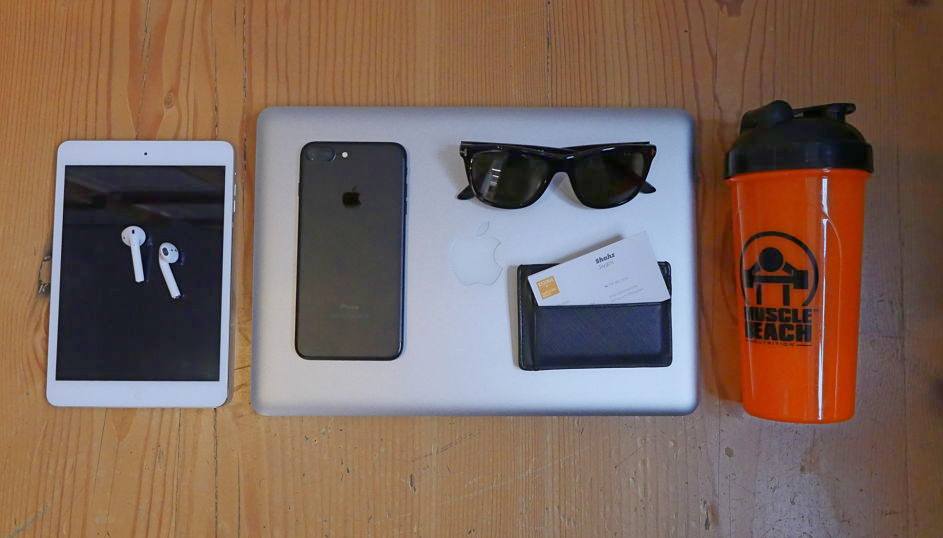 Tell us about your everyday essentials.
I begin my day on my phone and conduct a lot of daily business tasks on it. Without it, I'd be literally lost, as I am terrible with directions and rely on Google Maps to get me from point A to point B. I consider my iPad and laptop to be my "bigger phones", and have them in case I decide to stop at a coffee shop patio for the day to catch up on marketing and emails, or hunting MLS to find the best deals for my clients. My AirPods is one the best investments I have ever made, as they have become a staple tool in helping me conduct business effectively. My Burberry wallet was a gift and a favourite one at that. My Muscle Beach shaker cup from Calfornia and I use for my morning protein shake.

Thank you, Shahz. Welcome to #teamrennie!