Meet Shelly Vellani, Advisor at rennie. 

Why do you work with rennie?
I took my time researching all of the big name real estate brokerages, and the one that inspired me the most was rennie. More accurately, what really piqued my interest was that rennie has VIP presale access all over the Lower Mainland. I love the fact that project development is a unique attribute rennie possesses. Quickly after joining rennie, I became a part of the Amazing Brentwood team selling tower three. It was fulfilling to be a part of such a large-scale development. I envision a company that is constantly growing and allows us to work on both sides of the real estate market, which creates more opportunity for those involved.

What makes you passionate about real estate?
I'm a very particular person, and I have imagined what my own dream home looks like, so to have the chance to fulfill that dream for others excites me. I have a true passion for success, even if it's not my own and being a part of that life-altering decision is something I can be proud of. To have the ability to fine tune my own ambitions, while helping others obtain theirs, is dream come true.

What do you value most in your friends?
Above all, a positive energy. I also value fun and quirky characters that make me laugh. :)

What do you most value in your colleagues?
Honesty, inspiration and support.

What has been the most significant change that you've noticed in Vancouver within the last few years when it comes to real estate?
The prices! I've lived in Vancouver/Burnaby my whole life, and every five years I get lost in my own cities because nothing looks the same and my GPS needs an update. I'm a visual person and where there's an empty lot one day, there can be a new development the next. I constantly see things change for the better, and I want to be a part of it. I would also like to stop getting lost, so knowing the inside scoop is a win-win!

If you were to tell one person "thank you" for helping me become the person I am today, who would it be and what did they do?
It's really difficult to pick one person who helped me become the person I am today. I feel there have been several amazing influences in my life. My family for showing me that hard work is what makes you achieve your goals. I'm especially thankful for my mom and dad for showing me what true love really is. My husband for motivating me to chase my dreams and supporting me in doing so. My baby daughter for instilling in me patience, selflessness, and a re-fuelled ambition. I would not be me without learning a little something from all of my loved ones combined.

What is it about this city that makes you want to live here rather than somewhere else?
As soon as I graduated from university, I rushed off to live in two of the most exciting cities in the world: New York and Miami. I realized that energy, buzz and excitement could not replace natural beauty and culture. You can build skyscrapers and design modern architecture, but you can't sculpt mountains, oceans or skies. Besides where else could you get authentic sushi, shawarma, butter chicken, pho or an organic sandwich all on the same block?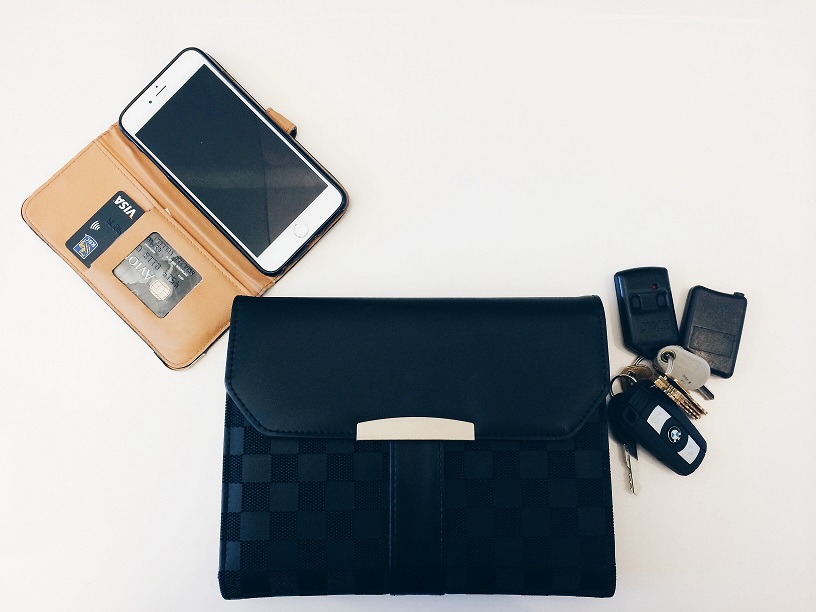 Tell us about your everyday essentials.
iPhone, janitor style keys (for everything I need a key for), purse, lip gloss and a notebook. Oh, and flats and a change of comfy clothes stuffed into my daughter's extra diaper bag, just in case I have to put my mom uniform on.

Thanks Shelly!