Meet Sylvia Clippingdale, a recent addition to our rennie advisor team.

Why do you work with rennie?
I appreciate the compassionate aspect of rennie. I have found a team of very caring and socially responsible individuals here and the goals of this firm represent my goals. Everyone has a dream of one day owning their home and here at rennie we work together to help make those dreams come true. Every division here has a common goal; they strive to do their best and they do it with heart. The energy here is remarkable.

What makes you passionate about real estate?
I believe that one of the greatest investments one can make in their lives is in real estate. It's "real", a home you can live in, have a roof over your head, start a family, feel secure. The one trait I've noticed in every home buyer is one of self-accomplishment. The moment they sign the contract and knowing the home is theirs, whether it's a condo, townhouse or detached home, I noticed a fundamental change in their attitude. It's the pride of ownership. It can't be substituted with anything else in life. It's a unique sense of individual happiness that is only accomplished through knowing that you secure in where you live. In this era of increased population, I believe it's even more important.

What do you most value in your friends?
I appreciate loyalty and support. A friend is someone who is an advocate in your life. They want to see you succeed and find joy in whatever you decide to do, and they would like that advocacy reciprocated. A support system put in place by friends and family is crucial to a person's well being and overall happiness. Close friendships that are strong and weather the test of time are without a doubt what gives meaning to one's life.

What do you most value in your colleagues?
I appreciate honesty and encouragement. It takes a lot of courage to be truly honest with yourself and everyone around you. But to be honest while encouraging is a special characteristic that I've found in my colleagues at rennie and in real estate in general.

What are the biggest time wasters in your life? What do you do to manage them?
I love to chat on the phone with friends and I love reading. It's important that I do these things, but to keep it in perspective with the other things that are going on in my life. To manage them I will try to set aside a specific time and place where I have to set limits on my indulgences. For example, If I have a 3:00 appointment, I will pick up a book at 2:15 and give myself 30 minutes to relax and enjoy my book.

Name one or two of your favourite gems (ie. A place, thing, etc.)
My favourite place to find peace is the Reifel Bird Sanctuary. There are countless walking trails and birds that winter there as well as local birds that call it home. The sound of snow geese gaggling or the song of chickadees is a source of relaxation. I also love my kitchen as it's a place I can prepare meals made with love for my family.

Why do you love living in Vancouver?
I love the beauty and safety of Vancouver. Things that one would take for granted here are fresh air, ocean, and forests just minutes away, four complete seasons and most of all, acceptance of every type of people no matter what you look like. I admit that I take all these things for granted, but during moments of witnessing incredibly beautiful sunsets, I feel thankful to be living in the most beautiful city on Earth.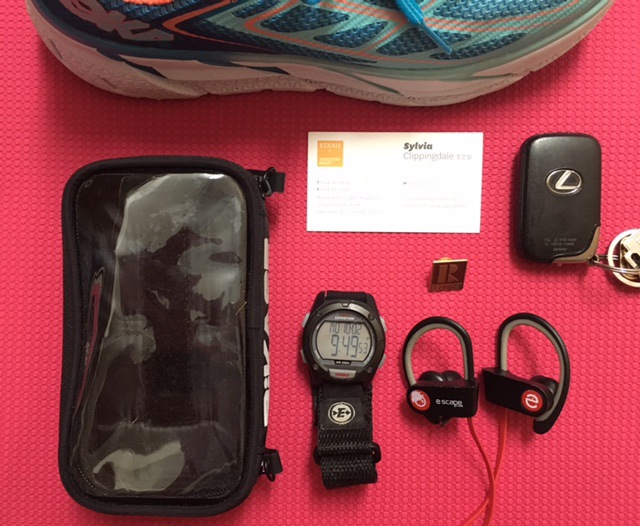 Tell us about your everyday essentials.
I love to run so I pack the essentials that prepare me for a spontaneous run at a moments notice, such as my Bluetooth earphones, armband, and running shoes. As well with my business card and realtor pin, I can introduce myself to anyone I meet with confidence.

Thanks Sylvia. Welcome to #teamrennie!