Meet Tracy Lam, member of our expanding Advisor team.

Why do you work with rennie?
The rennie culture is what attracts me the most. Everyone is always there to support each other no matter what. The forward-thinking at rennie makes them stand out and be the best in the industry. Not only is it a Real Estate Brokerage, it has a Marketing Division and a rennie museum.

What makes you passionate about real estate?
The satisfaction when a client completes and takes possession of their new home. I believe this is an important stage in life and to have my clients put their trust in me, I am grateful.

What do you most value in your friends?
An attitude of gratitude. In fact, this should be applied to all parts of life :)

What do you most value in your colleagues?
The ability for them to become such great friends. Not only are they intelligent, professional and hardworking individuals, they provide an enormous amount of support and knowledge and are always willing to help. Working with my colleagues does not feel like work, but more like hanging out with good friends.

What are the biggest time wasters in your life? What do you do to manage them?
Meal planning. Deciding what groceries to buy and what to make for dinner. It almost always results in delivery or take-out. It also doesn't help that Vancouver has so many great restaurants!

Name one or two of your favourite gems (ie. A place, thing, etc.)
My dog Jackson who is a 100-pound Chocolate Lab. I may or may not smother him too much. After having traveled to Europe recently, Siena, Italy is definitely a gem of a place.

Why do you love living in Vancouver?
We have everything! Mountains, beaches, hiking trails and a great selection of food. We have one of the nicest skylines, natural landscapes and the perfect mild weather year round. It is the most Instagrammable city IMO :) So what's not to love?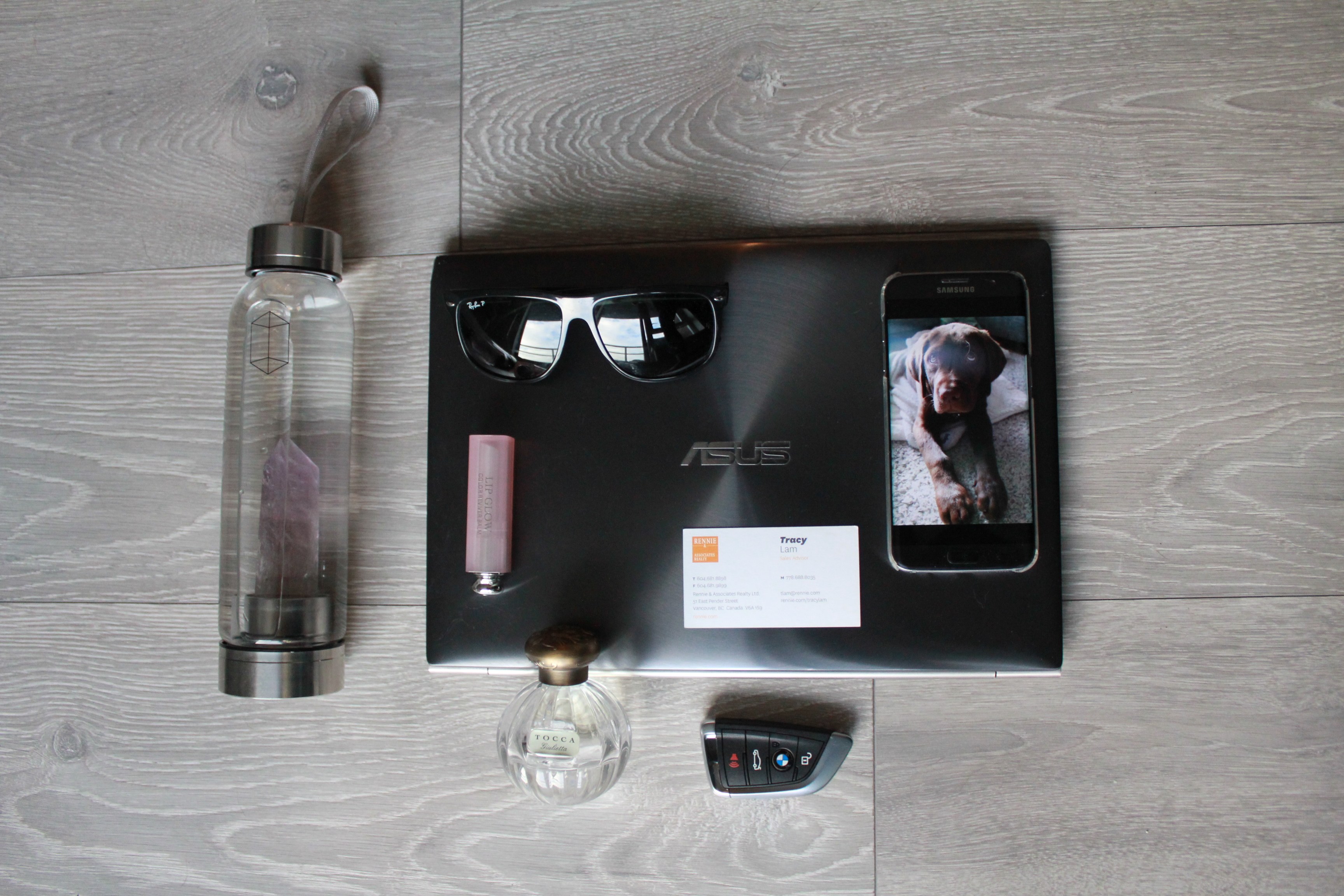 Tell us about your everyday essentials.
My Laptop and phone keep me busy and connected to the world. Business cards to connect with clients and peers. My car to get me around the city, or sometimes it can be my mobile office. My amethyst water bottle to keep me hydrated and revitalized. My favourite lip balm and scent because it is a must-have for any girl. Last but not least, my pup and best friend Jackson who holds a huge part of my heart.

Thanks Tracy. Welcome to #teamrennie!